2018.02.09.Fri
Creamy Takoyaki and Great Smile
大阪焼き三太 (Osaka yaki santa)
Hello!
Let me introduce Takoyaki shop in Nishikujo.
By the way
You might know that Takoyaki (octopus ball) is a local specialty of Osaka.
Do you know who created Takoyaki ?
Actually, the person who created Takoyaki is not from Osaka.
Why is Takoyaki popular as a local specialty of Osaka then?
I will write about this topic next time.
Here is 大阪焼き三太(Osaka yaki santa)
One afternoon, I ordered 4 balls of Takoyaki.
I watched him making Takoyaki up close, while I was waiting.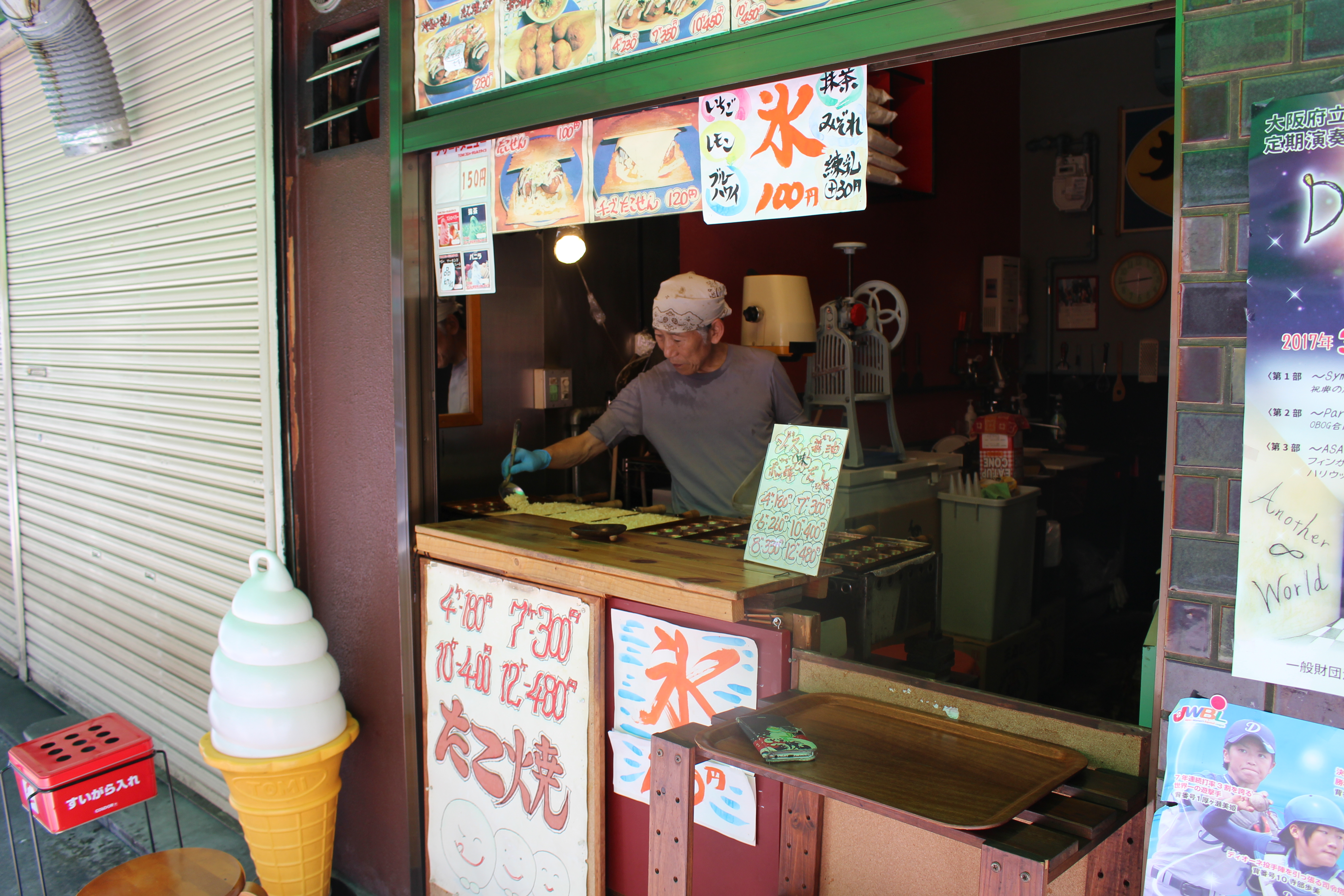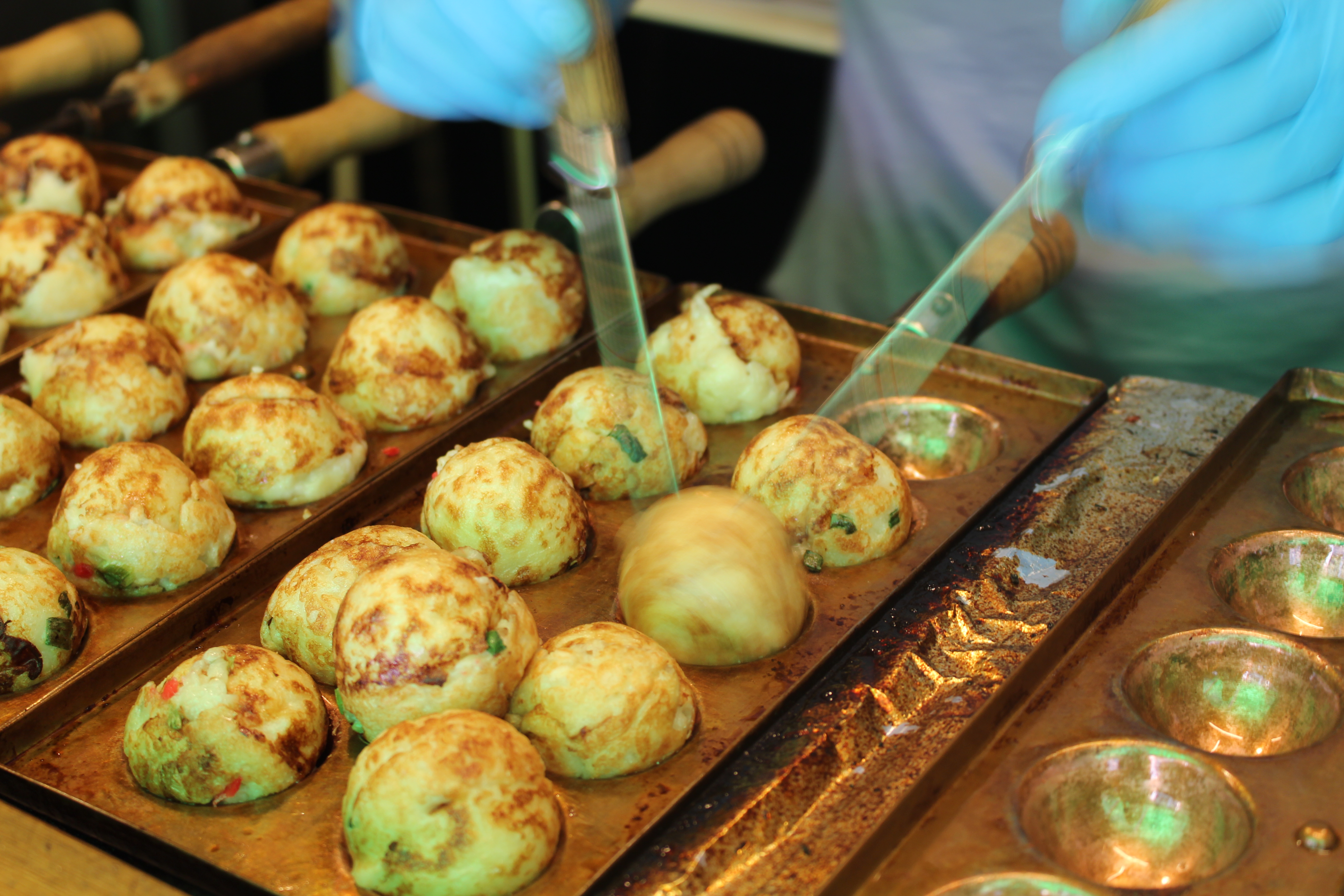 Umm awesome
In quick motion, he shaped beautiful round forms with two picks.
Exactly round. So cool.
I thought I had to practice making Takoyaki more as a Osaka person.
He told me his story while making Takoyaki.
Here is two examples.
He lived in Nigeria for 1 year when he was young.
He luckly made a right decidion not to buy a cottage at the foot of Mt. Fuji, the highest moutain in Japan, considering his friend who did so went bankrupt.
It was very interesting to listen to him.
Thanks to his interesting story, I felt 15 minutes went by so fast.
I am very happy that I was born in Japan.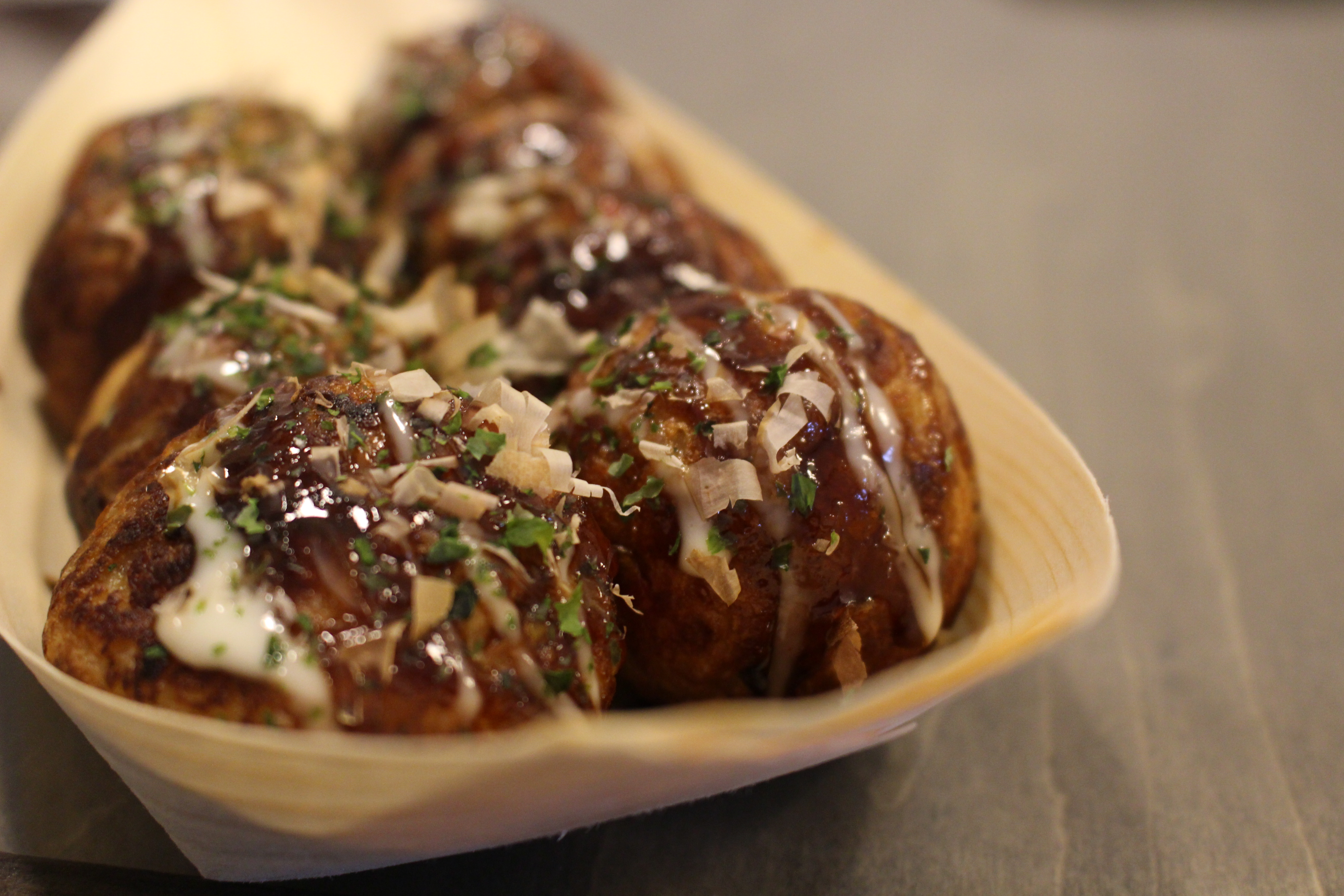 It tasted good. Very creamy and so soft that I couldn't grab it with chopsticks.
A pack of 4 balls costs 180 yen.
The quality is great for its price. I was Very satisfied.
I hope I can make Takoyaki of this quality.
The best thing of all is his wonderful smile.
You should go to "Osaka yaki santa" and see his smile!
INFORMATION
大阪焼き三太
Adress

3-11-18, Nishikujo, Konohana-ku Osaka-shi, Osaka, 554-0012, Japan
TEL

06-6468-6663
Open

11:00~20:00
Closed

Sunday