2018.10.28.Sun
In 2018, 【Journy of Fuse Ebisu Bar】 ~Good fortune and happiness will come to the home of those who eat~ Vol.1
This time, we would like to tell you about the event called " Fuse ebisu bar", which was held at the shopping street where we are waiting for you!!
What is "Fuse Ebisu Bar"?
This year was the 6th anniversary,
and it was the first time to be held in 2 days in a row.
Town Around Fuse became Bar town.
In total, 67 bars joined the event so that you can enjoy many kinds of foods and drinks.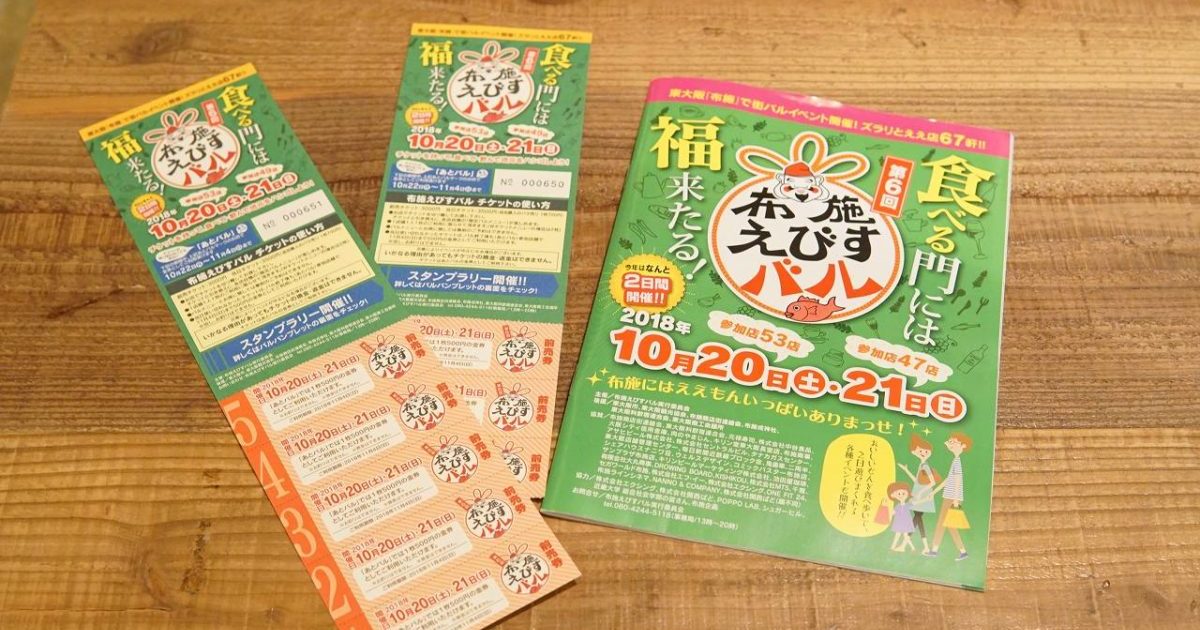 All the bars prepare special menu which are only for this event. You can try that if you buy an advance ticket (5 tickets are included) which costs 3,000 yen.
Many of the shops would serve you with one ticket so you can do bar hop for a maximum of 5 bars!
If you would like to treat yourself, please visit one which have the special menu with 2 tickets and you'll see!
In fact,,,,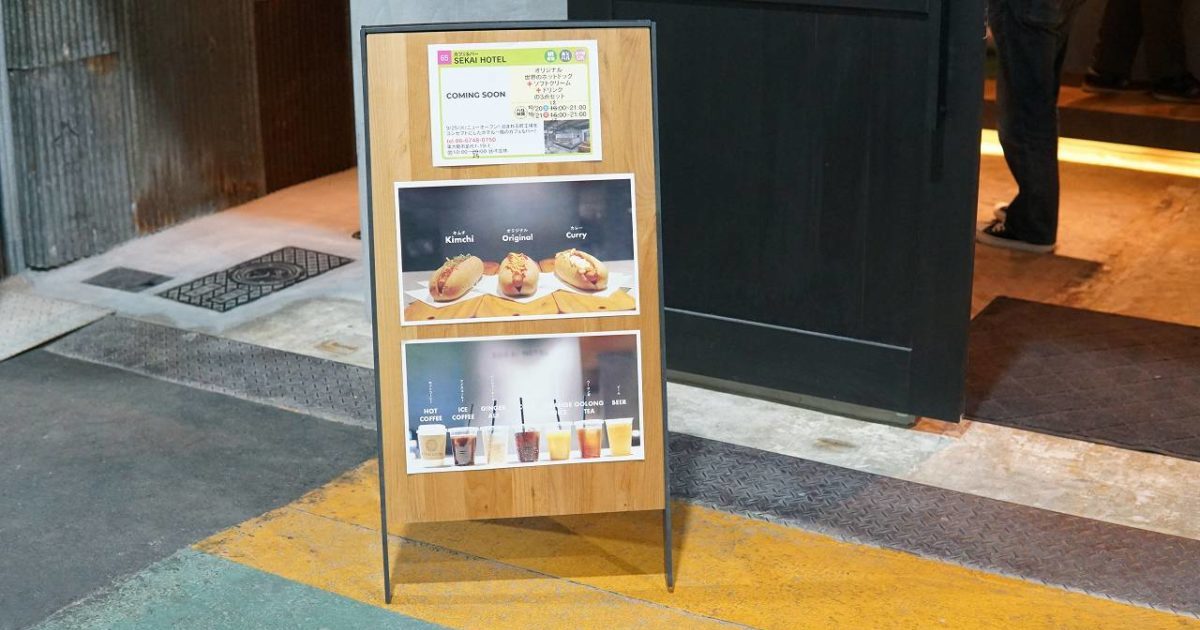 We, "SEKAI HOTEL FUSE" joined "Fuse Ebisu Bar".
You might be interested in our special offer, here there are!
・Hot dogs of the world
・Ice cream
・Drinks
Those above are served together.
We are quite sure, this is a bargain !
Well, We've done with introducing "Fuse Ebisu Bar" and telling that SEKAI HOTEL joined it…
Let's go now!
Then we are going to "Fuse Ebisu Bar" with holding the tickets and a brochure!
Soon after departing from SEKAI HOTEL, so many shops along the street showed up.
As a matter of fact,the usual night market was held today at the Fuse shopping street as well.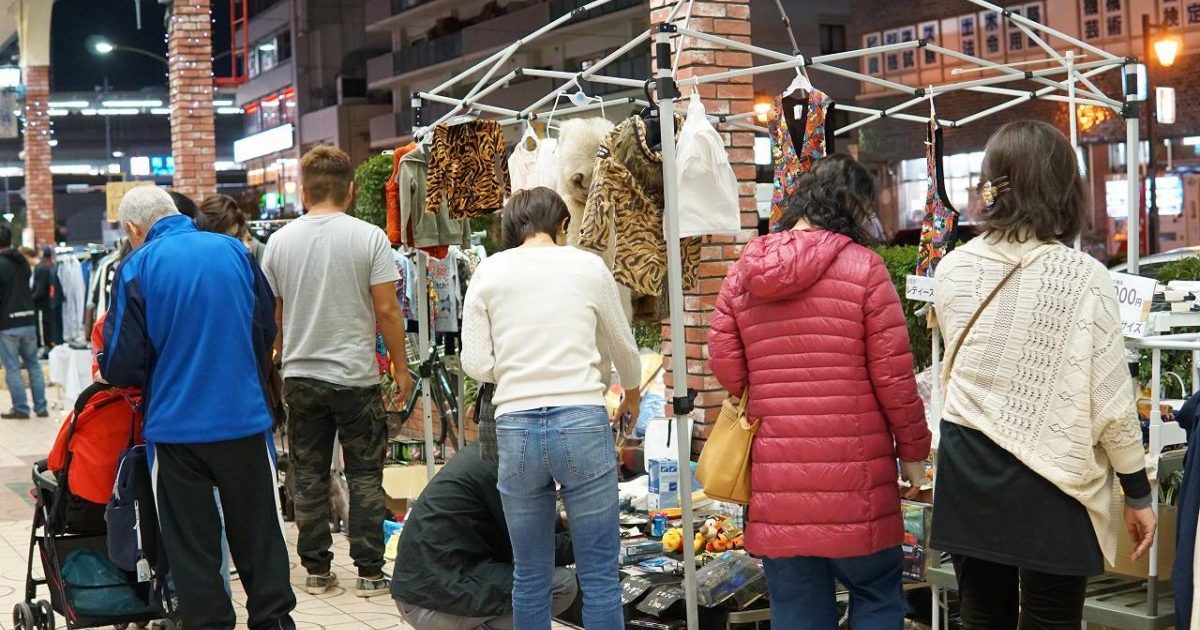 We were heading to the favorite shop as we looked around various kind of goods they sell.
Then…
suddenly look very strong men appeared in front of us.
We thought it was dangerous to have eye to eye contact with them, so we were trying to pass quickly. Lol
What a surprise! They talked to us with a smilie.
Actually they are…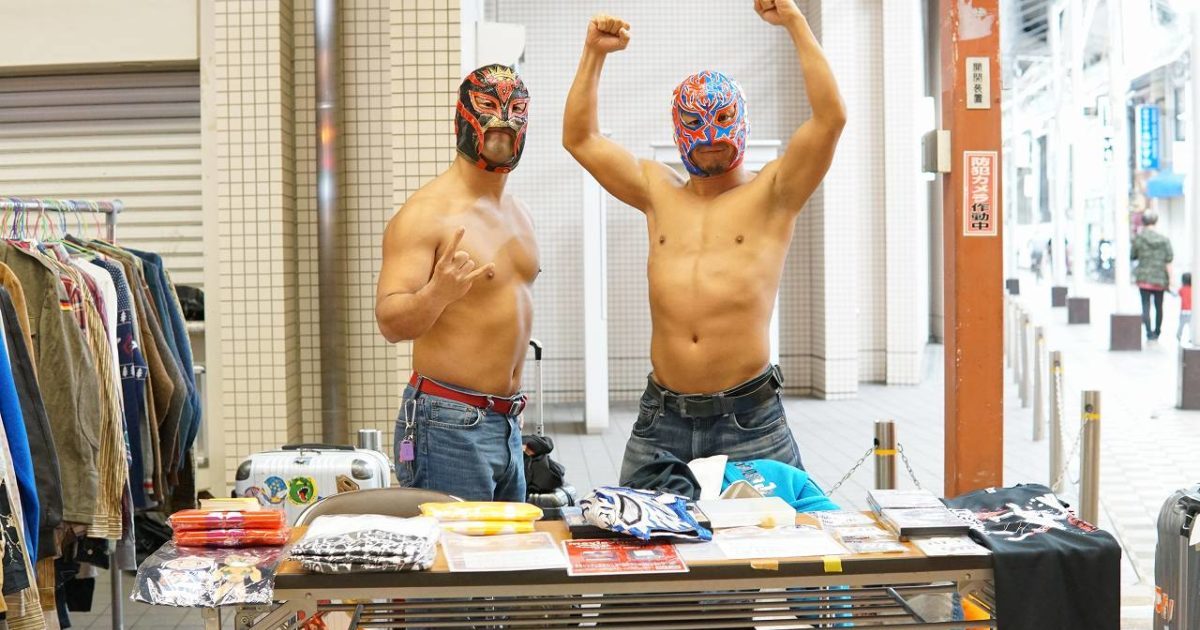 Fuse pro wrestlers!!
They are trying to revitalize Fuse.
Although they are tough look, they are actually very kind.
Oh gosh, we could watch their fighting for free!
We were really sad because we missed it at day time and we didn't really want to say good-bye to them.
But we are seriously starving, so let's go to next destination!
Finally, we are going to do bar hop from now !
We"ll talk about it later. So, see you next article!!!