2018.09.30.Sun
Japanese deep-fried chicken shop "Karaage Nikawa"
Hi, Guys.
Do you know "karaage ".
Let me explain about karaage at first. Karaage means deep-fried chicken.
That is an all-time favorite food for everyone all over the world.
And in Japan, it is known as one of the most appetizing menus that go with white rice.
It is wonderfully delicious when it is fried crispy, so let's eat straight away when it's done!
Recently, I found awesome Karaage shop in Fuse area.
The shop name is "賑笑家(Niwaka)" located 2 minutes' walk from SEKAI HOTEL Fuse.
So, in this time, I introduce this shop.
Vibrant shopping arcade of Fuse area
Let's go to the Karaage shop "Niwaka"!
That shop is on this street.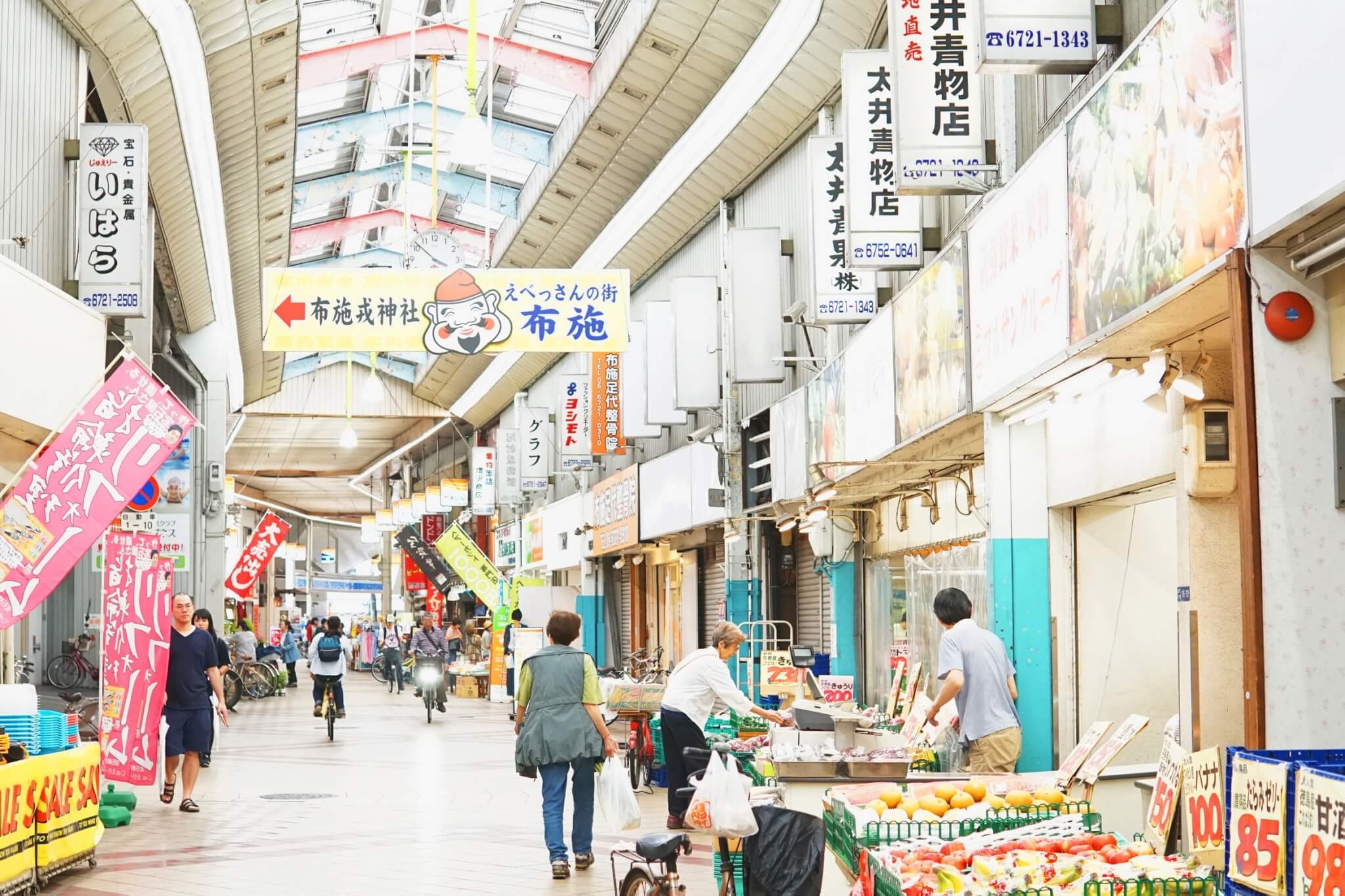 Juicy deep-fried chicken picture is a guide to shop "Nikawa"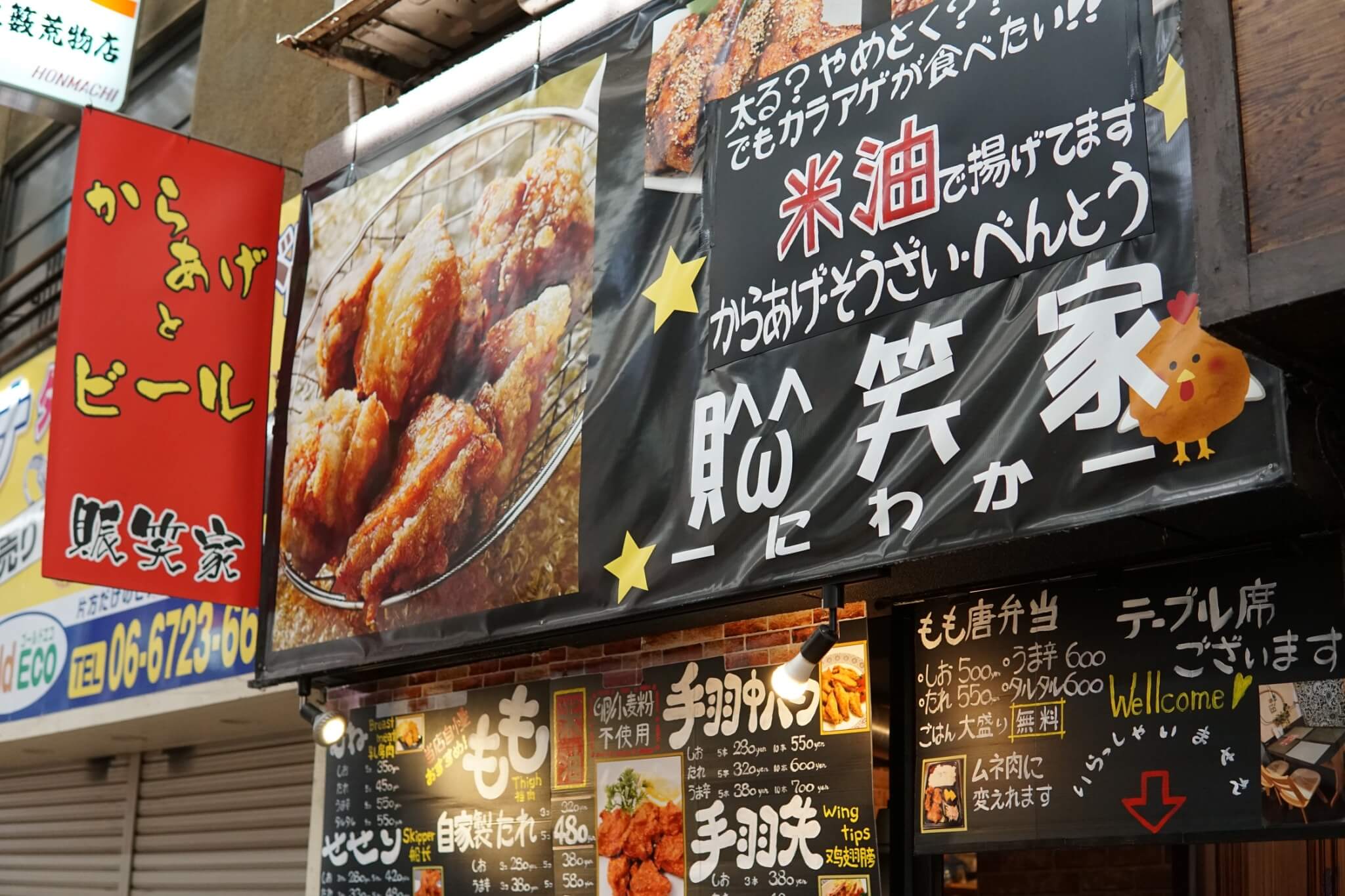 There are counter seats and table seats there.
And you can enjoy drink alcohol and deep-fried chicken from the day!
Now, I order only Chicken, though I want to drink beer too..
Various kinds of deep-fried chicken
You can choose various body parts of chicken and you can select seasoning.
There are five kinds of body parts of the chicken, which are leg, chest, neck, chicken wing tip and chicken wing.
And, you can select from some kinds of seasoning!
There are four kinds of it, which are salt, original sauce (such as soy sauce), spicy and original Tarutaru sauce (made from mayonnaise).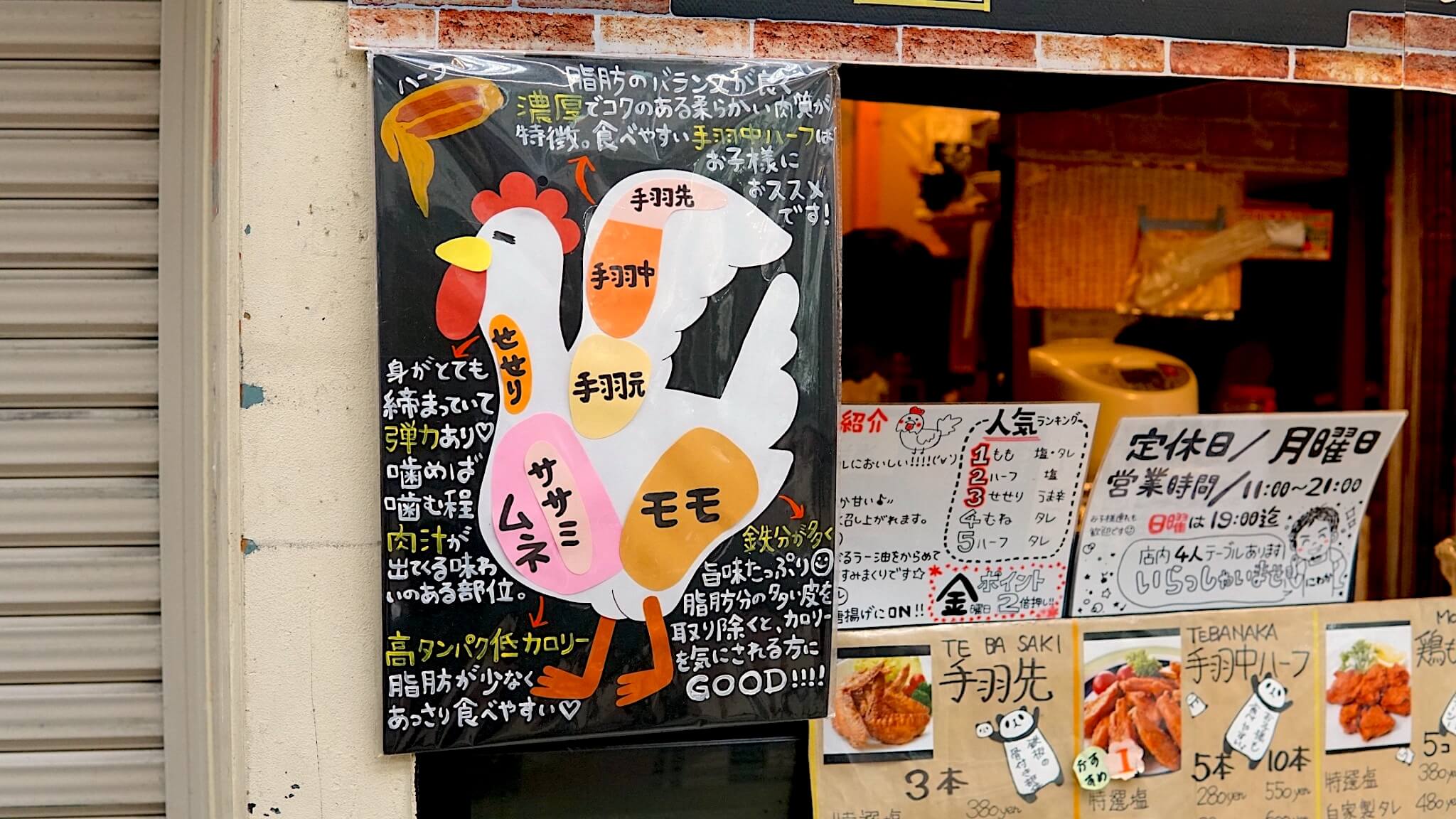 Shop owner recommend Original one.
If you try eating it once, you will be hooked on it.
It is so difficult to choose one of those. Finally, I order standard one, "the salt of the leg" in this time.
He flies Karaage after order, so you can eat Freshly-fried Karaage!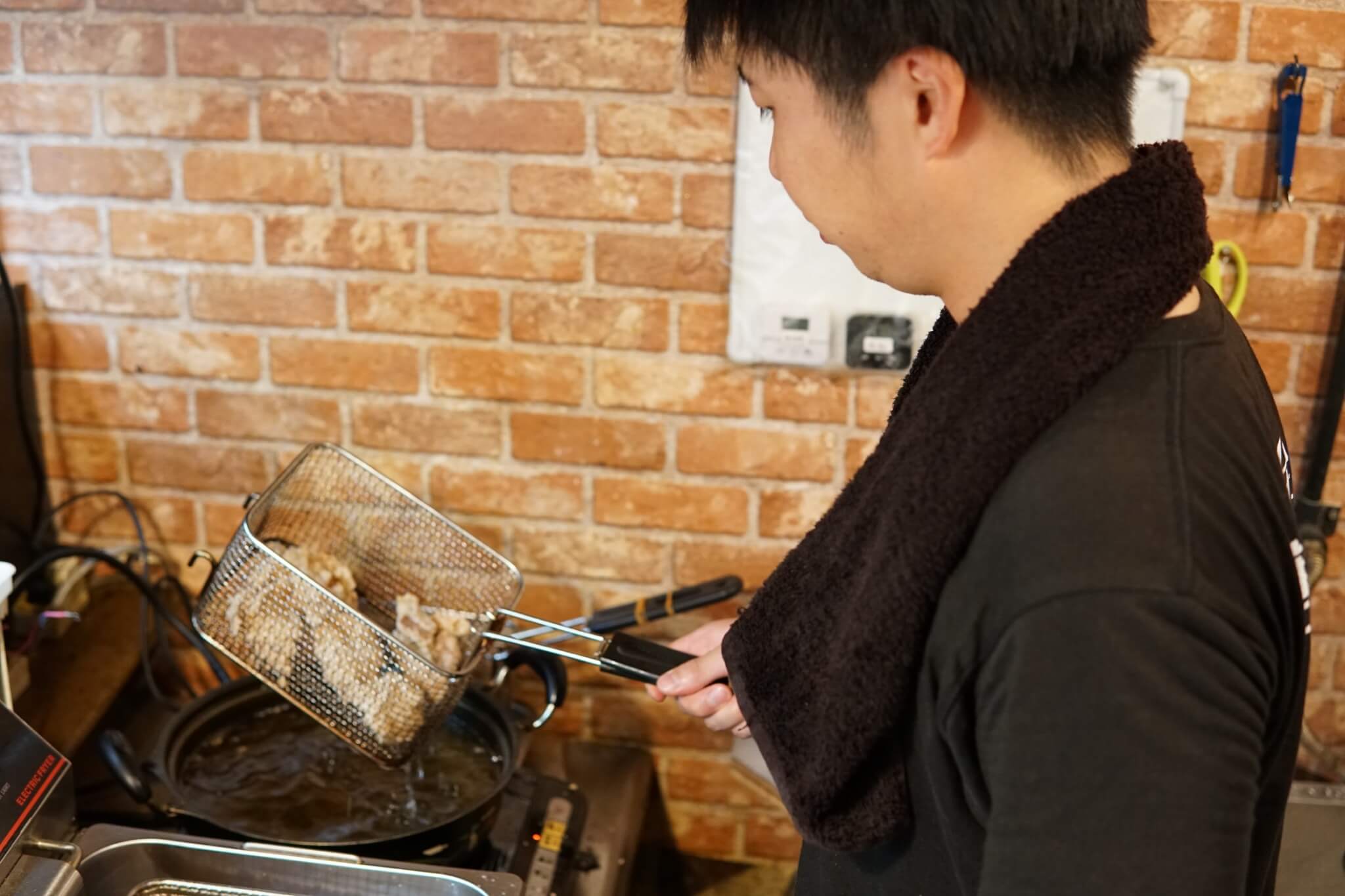 What is the origin of the name?
What does the"賑笑家" mean?
I asked the owner that.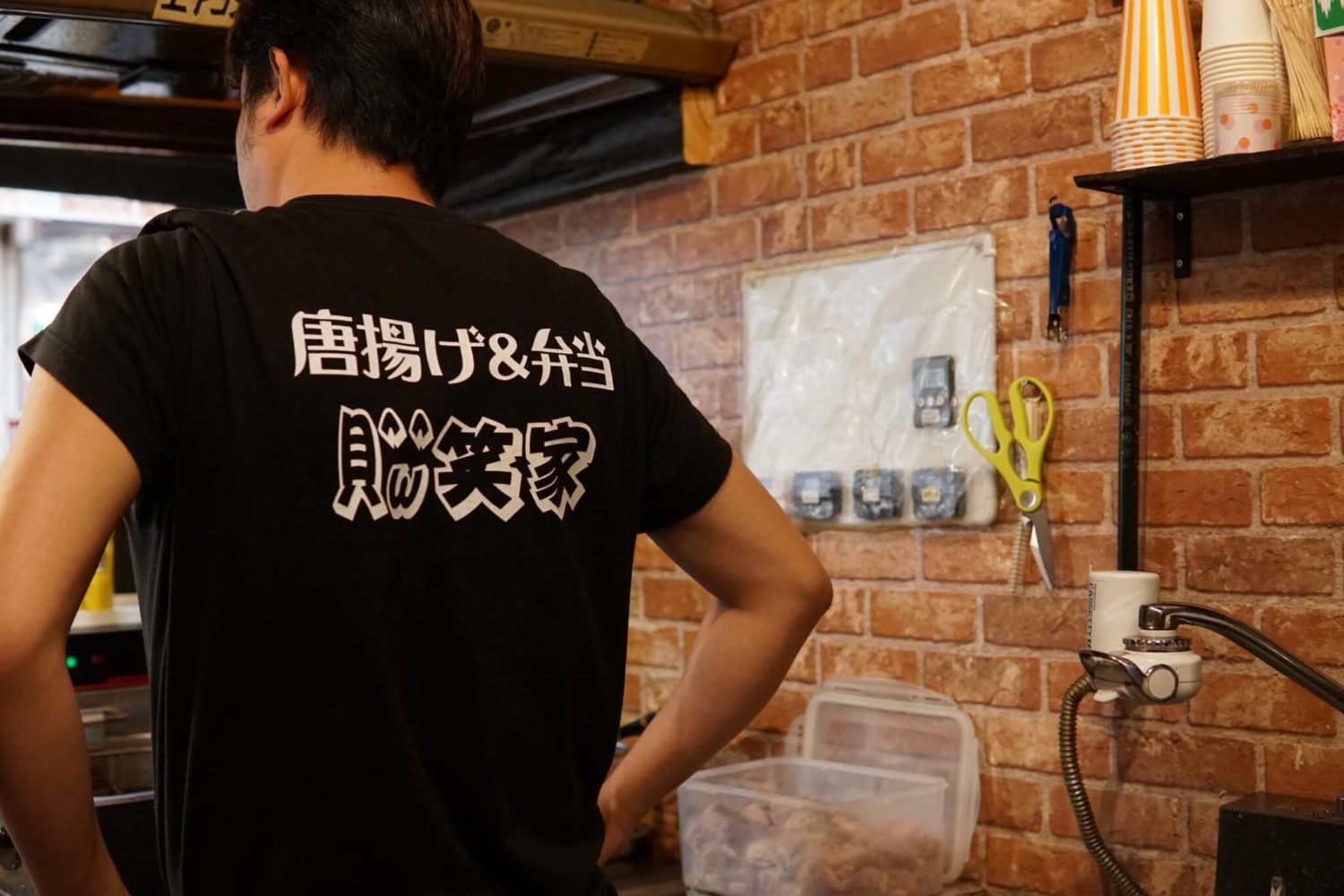 Each Kanji has own meaning.
The 賑 is lively, the 笑 is laugh, and the 家home in English.
It means owner wants customers to enjoy having good time and relax like being at home, when they come to shop.
Crispy and Juicy!
Oh! Here comes my chicken during my talking.
I can't wait to eat!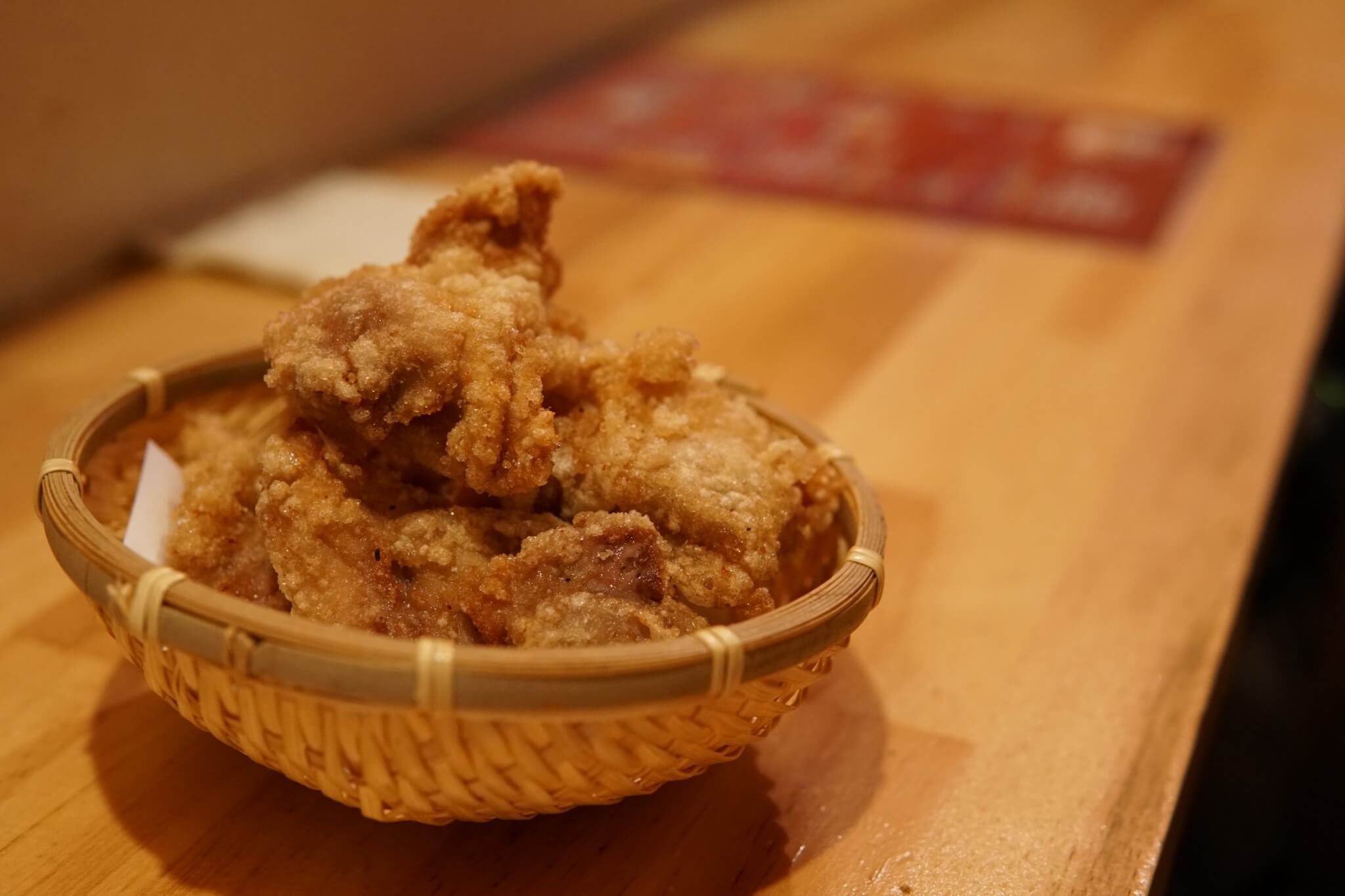 Let's eat!
Fantastic!!!!!!!!
It's so tasty and crispy and mouth feel is awesome!
When you bite into the Karaage, it's so juicy and become mouthwatering.
Surely you love it, too!
I highly recommend this shop with all my heart!
INFORMATION
から揚げ専門店 賑笑家 布施
address

Higashiosaka-shi Ajiro 1-16-25
TEL

080-4426-5691
Opening hour

[Tuesday to Friday]11:30~14:00、16:00~21:00
[Saturday]11:30~21:00
[Sunday・national holiday]11:30~19:00
Regular holiday

Monday