2018.10.18.Thu
Osaka , takoyaki "marukou-suisan"
Hello!
Do you know Takoyaki?
It's local specialty food in Osaka made from dough, mixture of flour and water.
It also contains some vegetables such as red ginger, cabbage and green onion.
Takoyaki is one of the most attractive foods in Osaka.
I would like to introduce you about our neighbor Takoyaki shop "丸幸水産"(marukou-suisan).
It is located within 1 min from SEKAI HOTEL Fuse.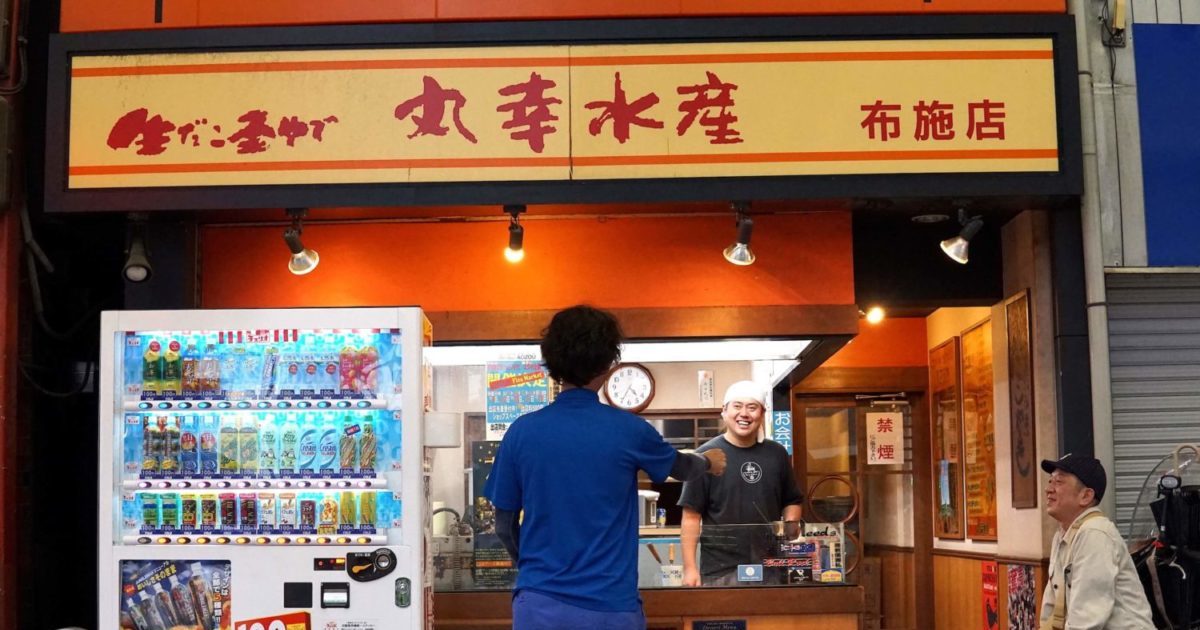 This yellow signbord and owner with the charming smile are its features.
It is everyday scene that regular customers are visiting and having small talk like in this picture.
You can eat here as the shop has table seats for up to 10 people.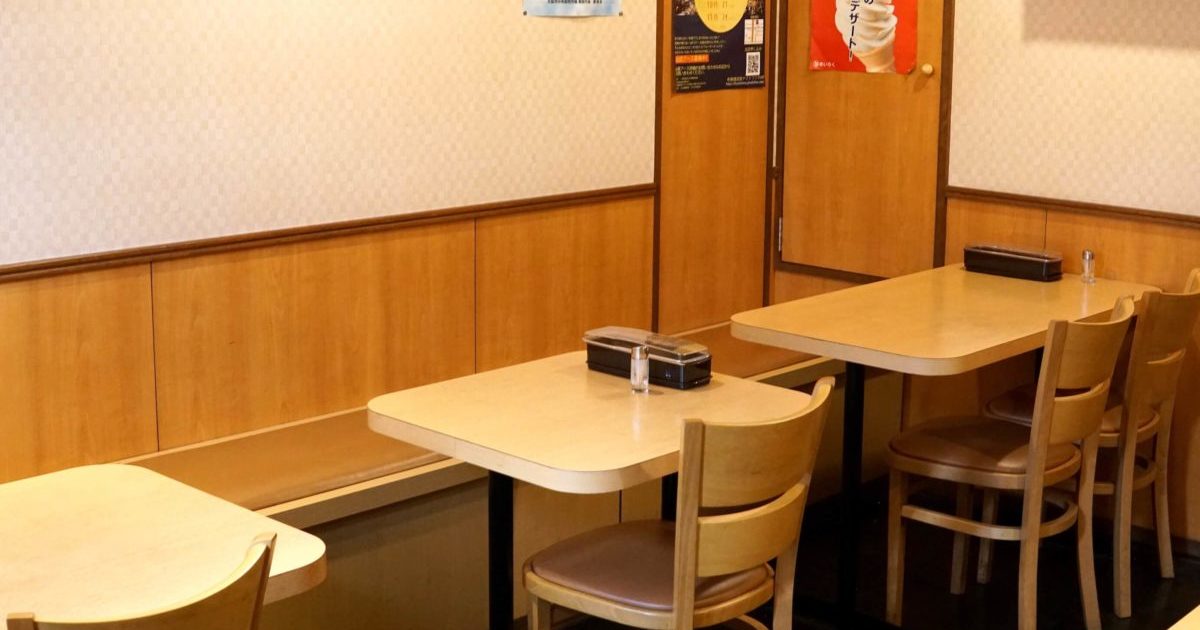 Takoyaki loved by all generations
You can choose from 5 sauces, normal sauces, normal sauces with mayonaise, mustard, soy sauce, and ponzu.(soy sauce with citrus flavor)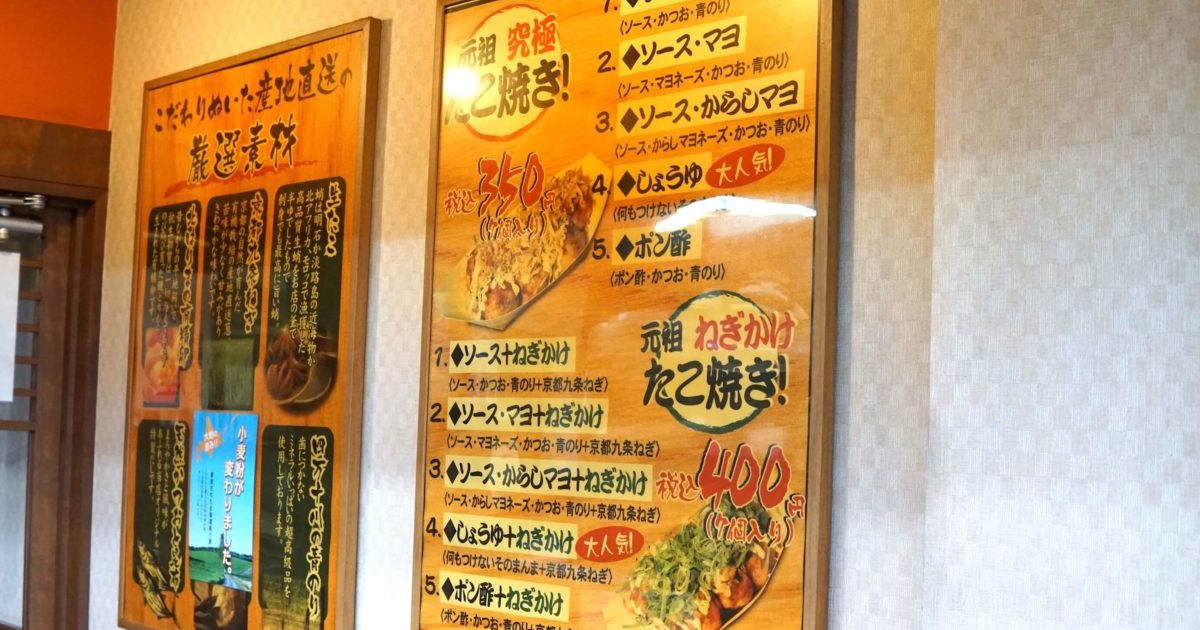 The popular one is soy sauce.
I became surprised that it has soy sauce in it, not on it.
Soy sauce takoyaki without any topping is quite popular.
It is also used for a baby food or a present for those who are in the hospital.
Selected ingredients
For example, "Takoyaki with green onion".
Green onion is directly delivered from a farm in Kyoto.
Green onion grown in special area, Kujo in Kyoto, is called Kujo green onion.
I tasted sauce takoyaki with green onion this time.
Another example is octopus.
Takoyaki shop normally uses frozen octopus.
But this shop uses fresh octopus!
He boiles fresh octopus in the pot in the picture and tighten in ice water.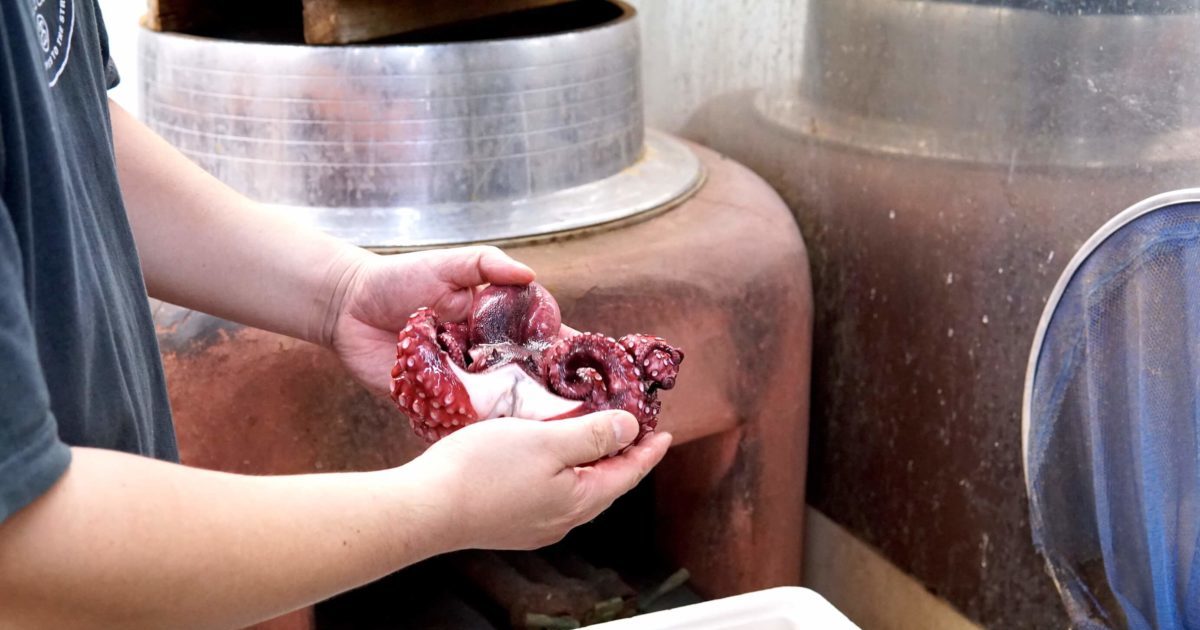 These procedures make octopus different from frozen one, more fresh.
During interview, Takoyaki smells good thanks to broth.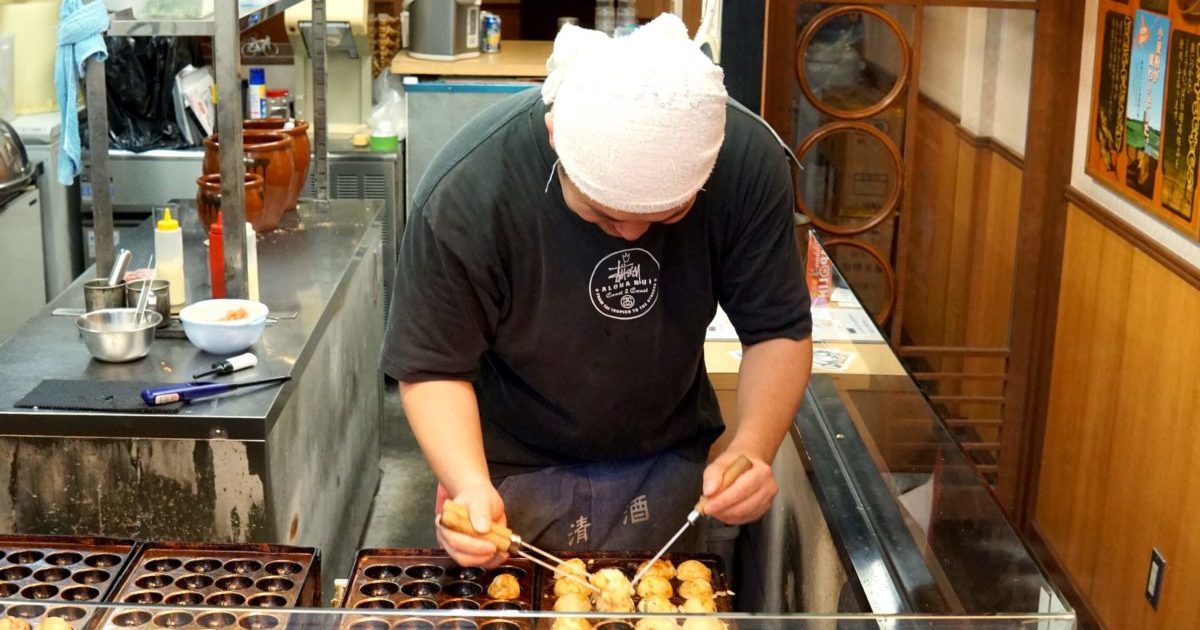 15 years history
While I was talking with him, his wife and his little son with balloons visited him.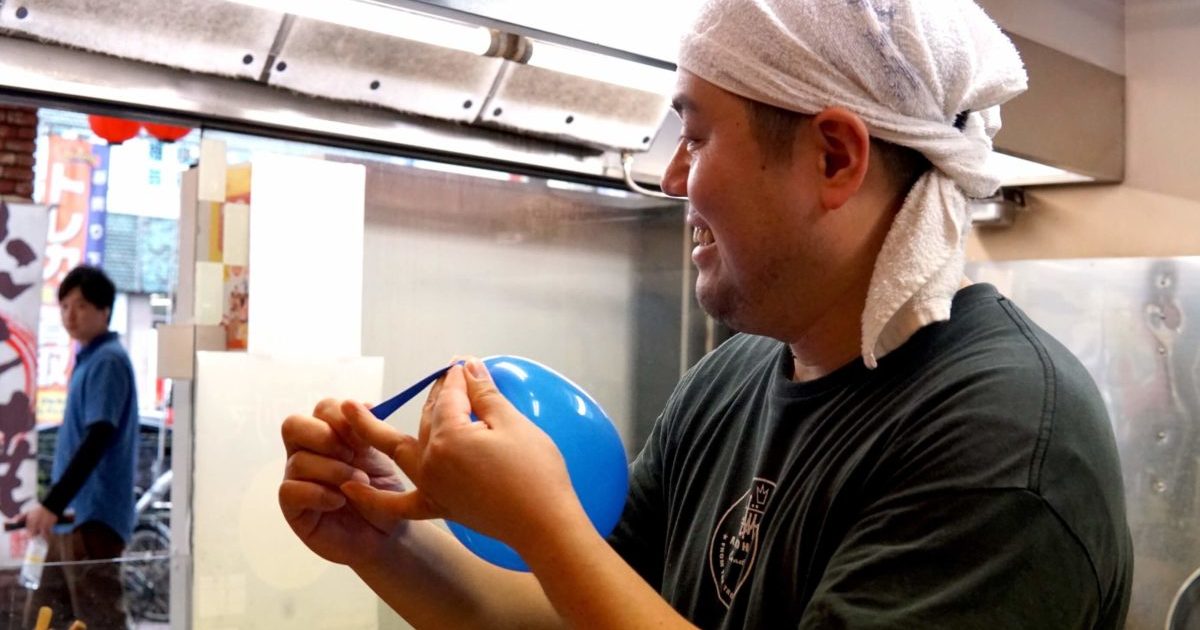 He demonstrated balloon art for kids visiting his shop.
He told me some heart-warming stories.
Some local kids customers who often bought his Takoyaki come back after they become adults.
Others come to buy his Takoyaki to place food offerings for their parents who loved his Takoyaki.
This shop has been loved by local people in Fuse across generations.
It has a lot of history.
High visual impact!!
Waiting for a few minnutes…
どーーん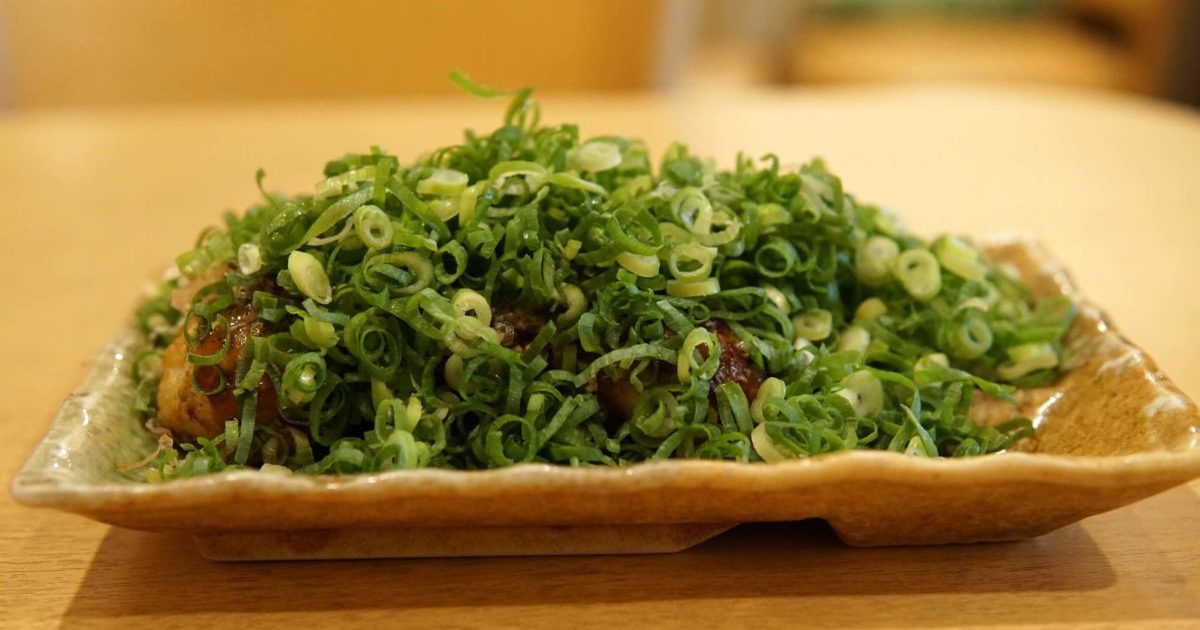 It was beyond my expectation.
I was surprised that it had much more green onion than images on the menu card!
Always this amount, not special at all this time.
If you like green onion, you surely love it!
Creamy takoyaki's daugh and fresh green onion have a good combination.
Octpus is juicy as well.
I ate up seven balls of takoyaki quickly as they are so delicious.
INFORMATION
丸幸水産(Marukou-suisan)
Adress

1-17-7 Ajiro, Higashi-osaka, Osaka
TEL

06-6721-2006
Opening hours

11:30-20:00
Close

Thursday