2018.03.09.Fri
Melty cheese Takoyaki
Hello!
Before I start, I want to ask you about Takoyaki (octopus balls), specialty of Osaka.
Do you know how Takoyaki originated?
Story of  ○○yaki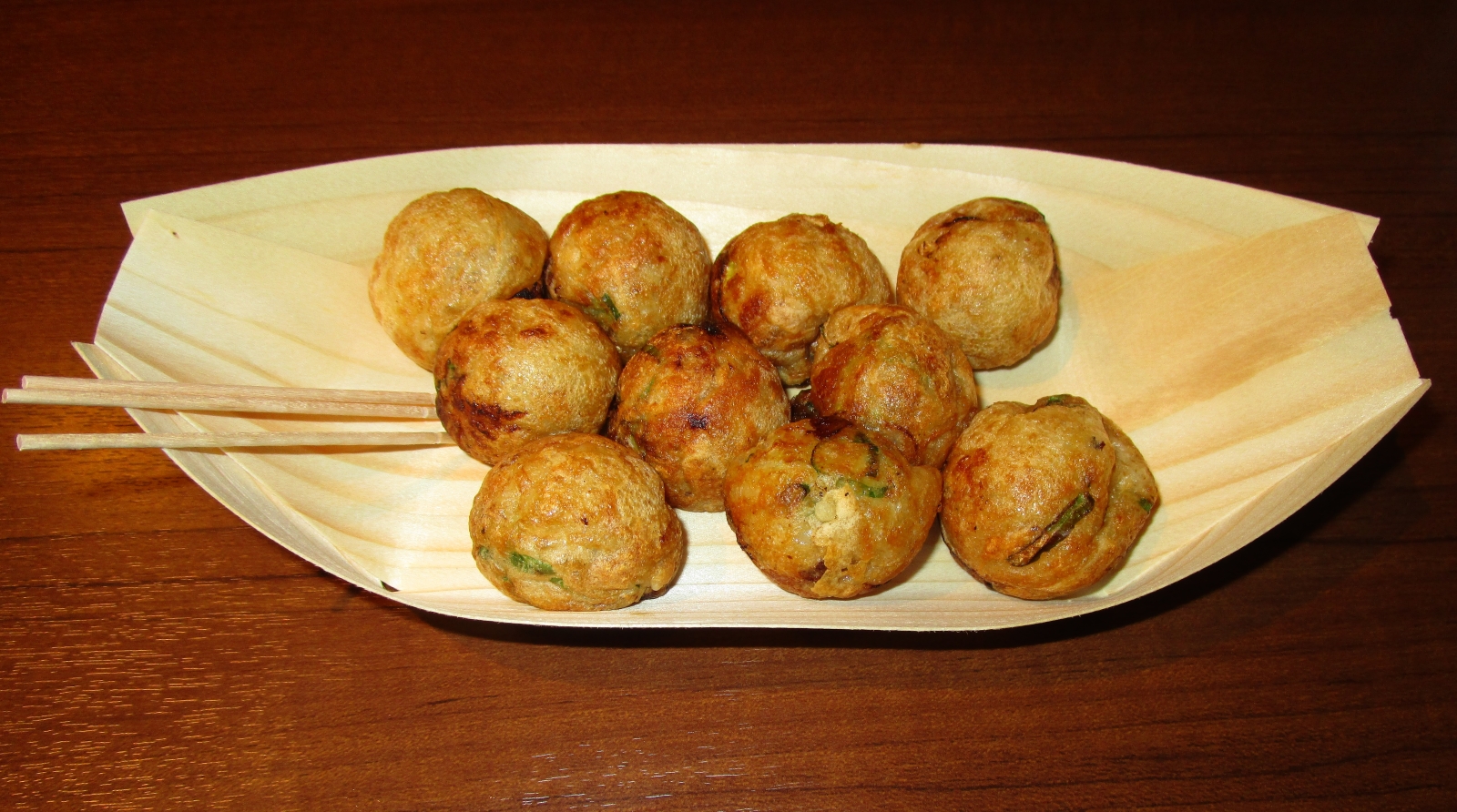 "Tako" means octopus and "Yaki" means fry, so Takoyaki literally means fried octopus.
There are another type of XX-yaki in Japan.
For example, Ika(squid)-yaki, Negi(spring onion)-yaki…etc…
Takoyaki has a characteristic round shape.
This round shaped "yaki" food has its origin back in 1910's.
There was a food called "radio-yaki" containing beef sinew.
You may wonder at its name.
At that time, a radio symbolized richness and western style, which was seen as cool.
Later, octopus replaced beef sinew and Takoyaki has being popular in Osaka.
Are you getting hungry?
Let's try a Takoyaki shop in Nishikujo area.
TAKOYA TERU(たこ家 輝)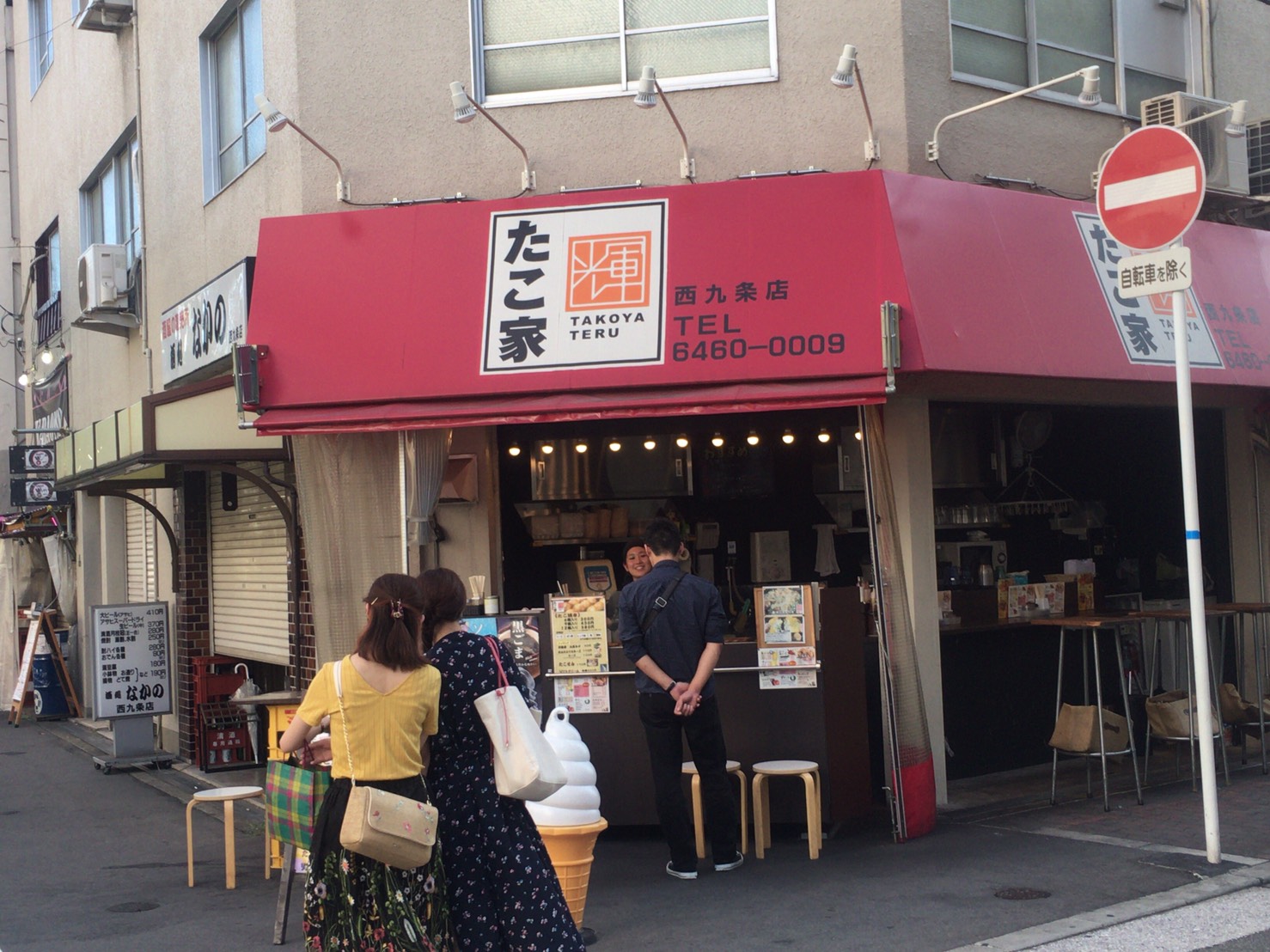 This is a takoyaki shop called "TAKOYA TERU", close to Nishikujo station. (30sec by walk)
TAKOYA TERU is a takoyaki chain running 4 shops here in Osaka.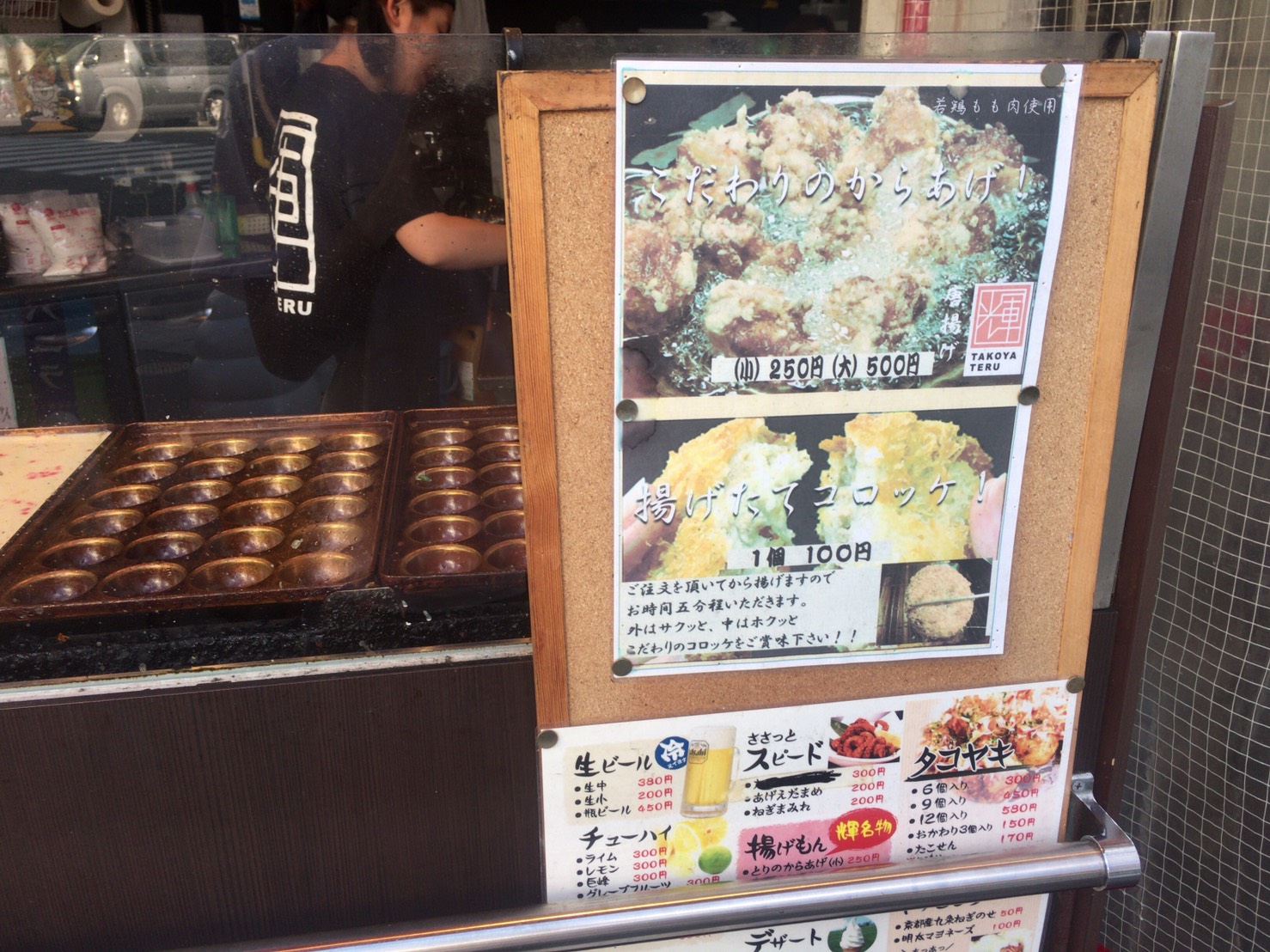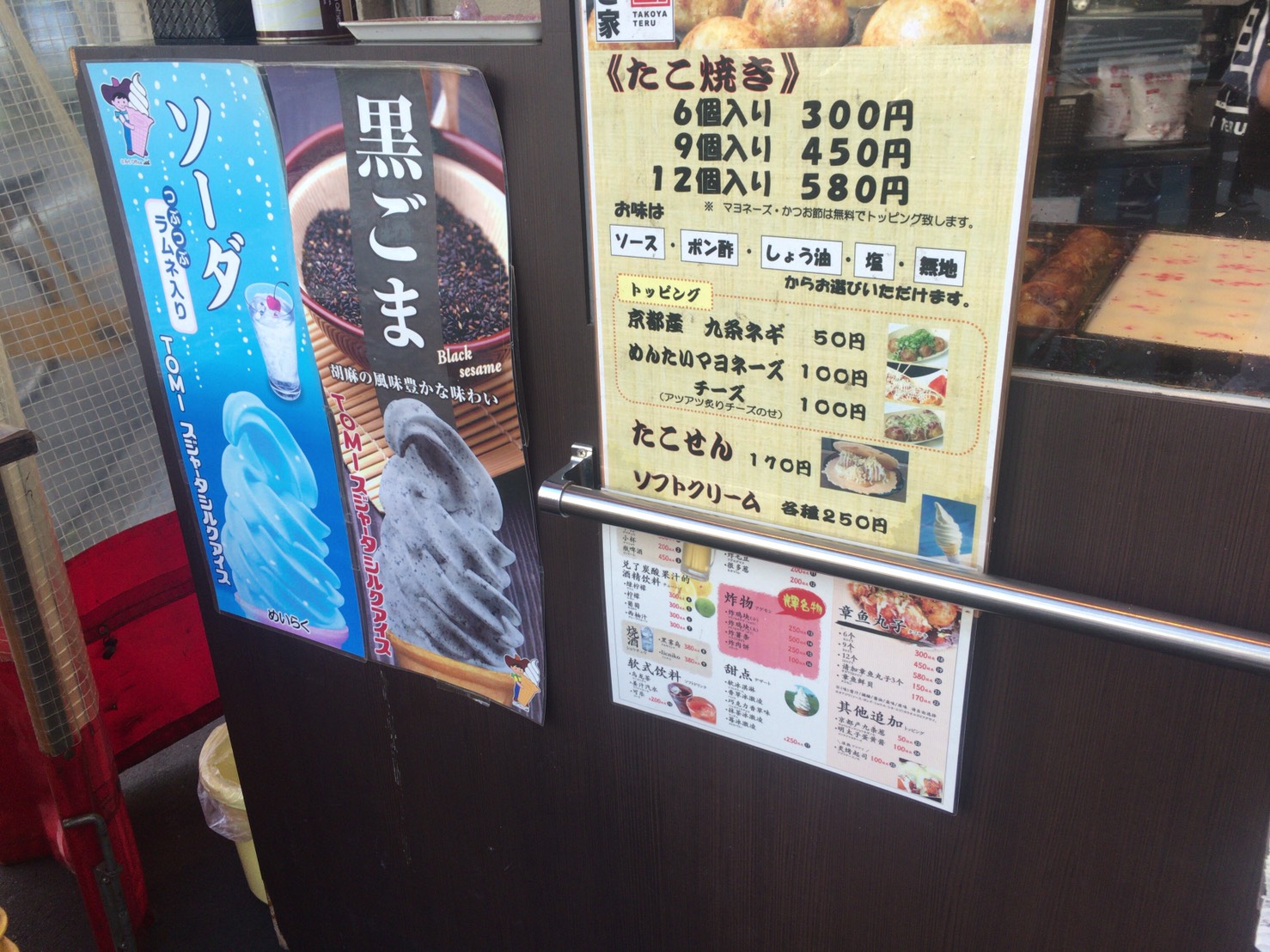 The menu card shows a variety of food, not only takoyaki.
All looks attractive, but I took 6 balls of takoyaki (300yen) with extra topping, broiled cheese(100yen).
"Itadakimasu" : Japanese greeting before eating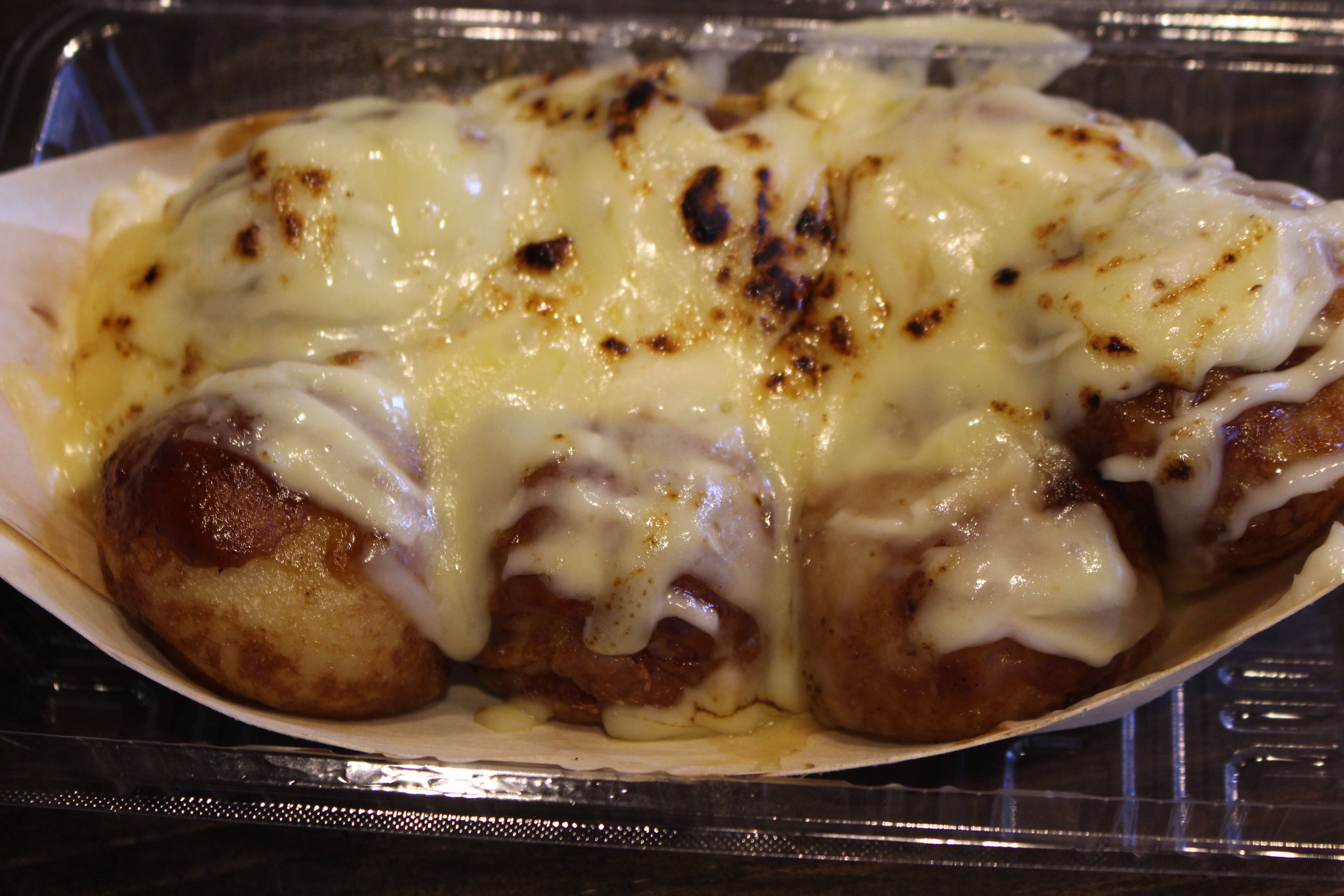 Oh my goodness! How melty!
I will love it .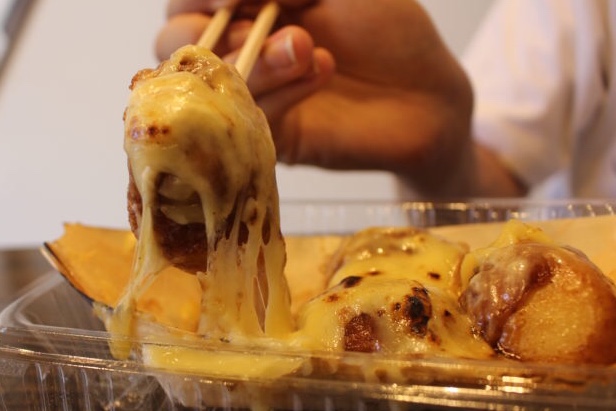 My tasting!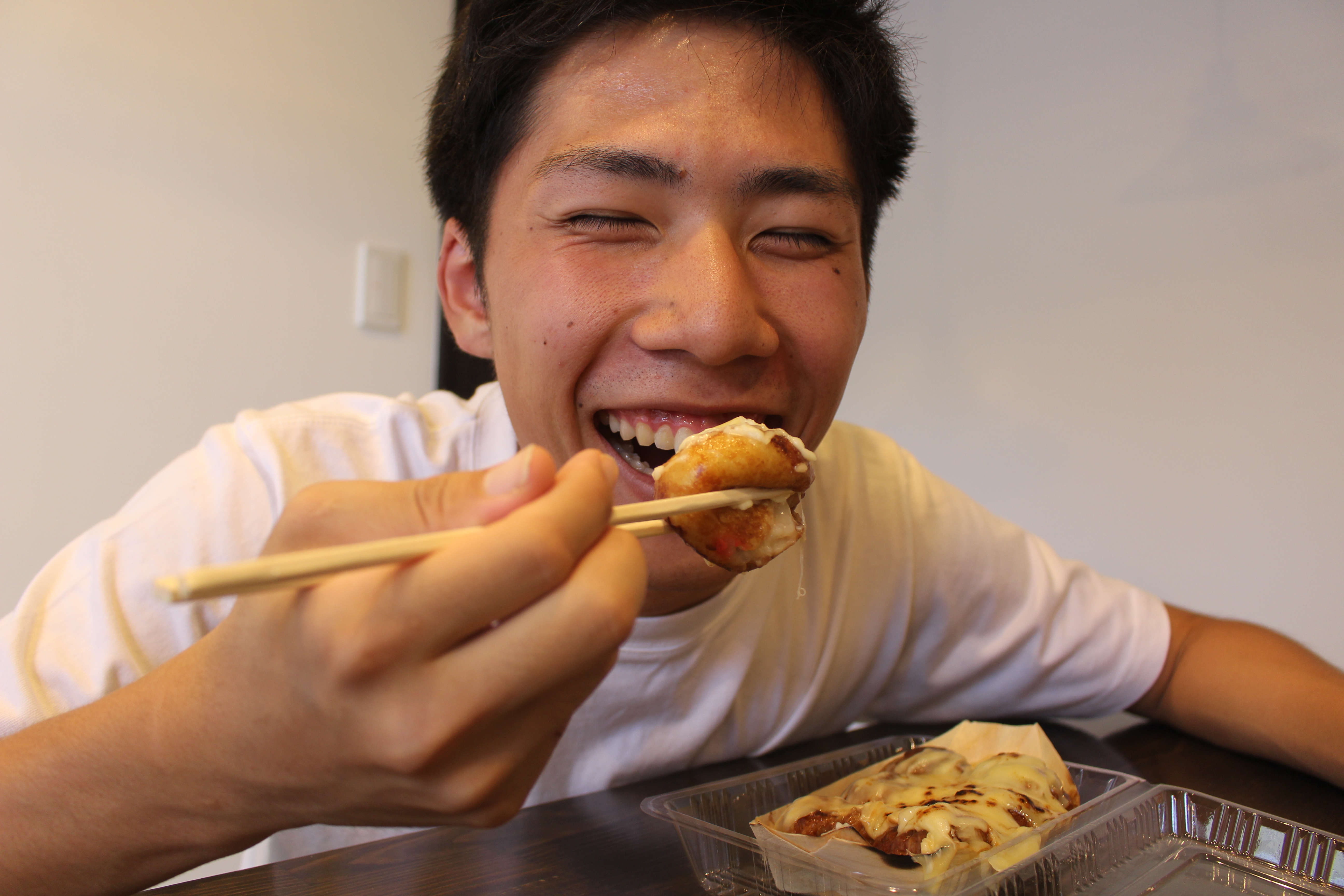 Yum-yum, awesome!
This takoyaki is much more delicious than I, takoyaki lover, expected.
Especially cheese makes a good combination with source taste of takoyaki.
Cheapest and Best food, takoyaki!
INFORMATION
TAKOYA TERU(たこ家 輝)
adress

1F, Yamamoto Bld., 2-5-18, Nishikujo, Konohana-ku Osaka-shi, Osaka, 554-0012, Japan
TEL

06-6460-0009
Time

11:00~22:00