2018.04.30.Mon
Neighbor Chinese restaurant in Nishikujo
Hello!!
I will introduce Chinese restaurant "天春(Tenshun)" located 1 min away from SEKAI HOTEL reception.
Long standing restaurant established 47 years ago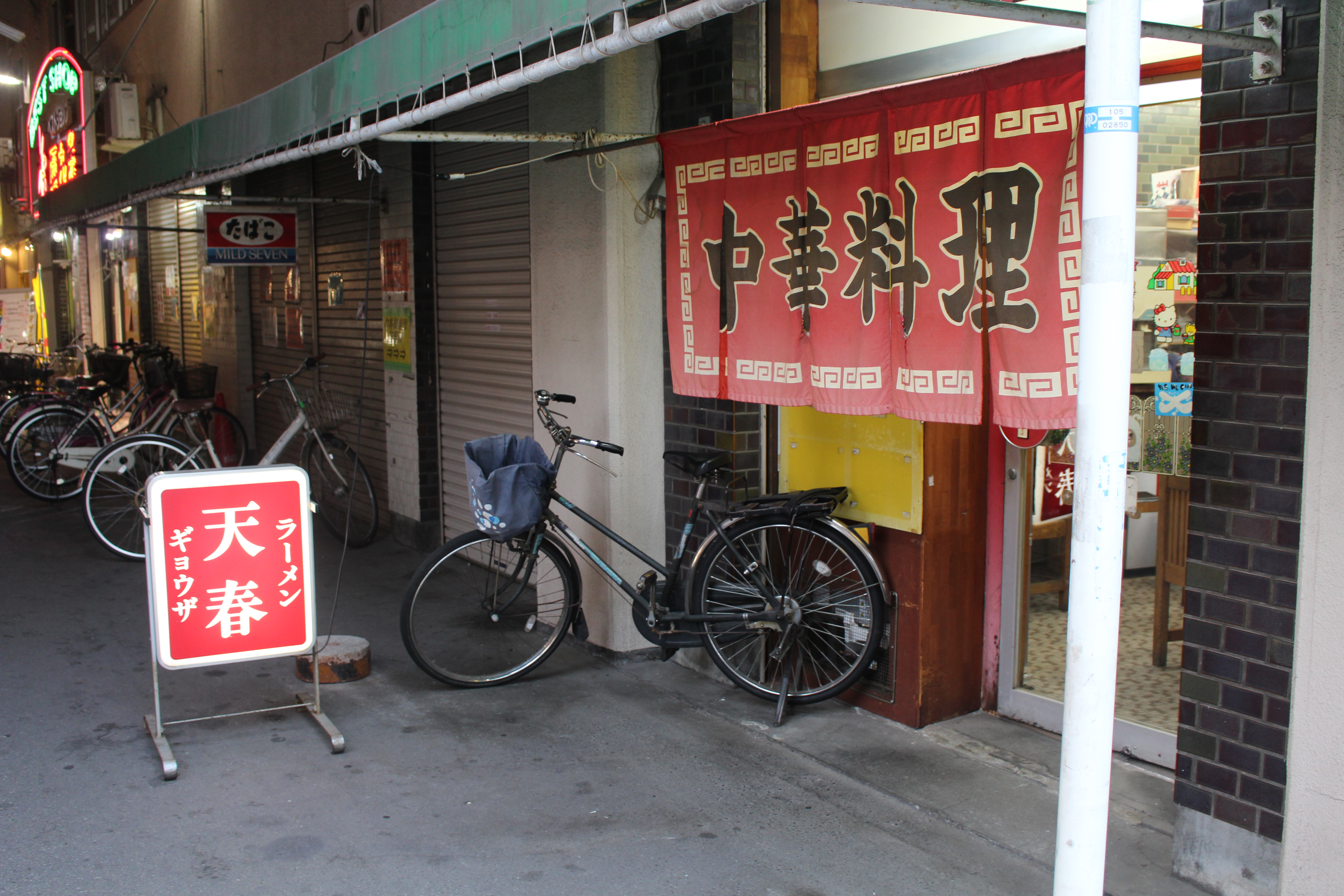 An old couple is running the restaurant.
Entering there, nostalgic feeling comes into myself.
It is so cozy place that I don't think it's first time to be there.
On the table, there is a box of matches.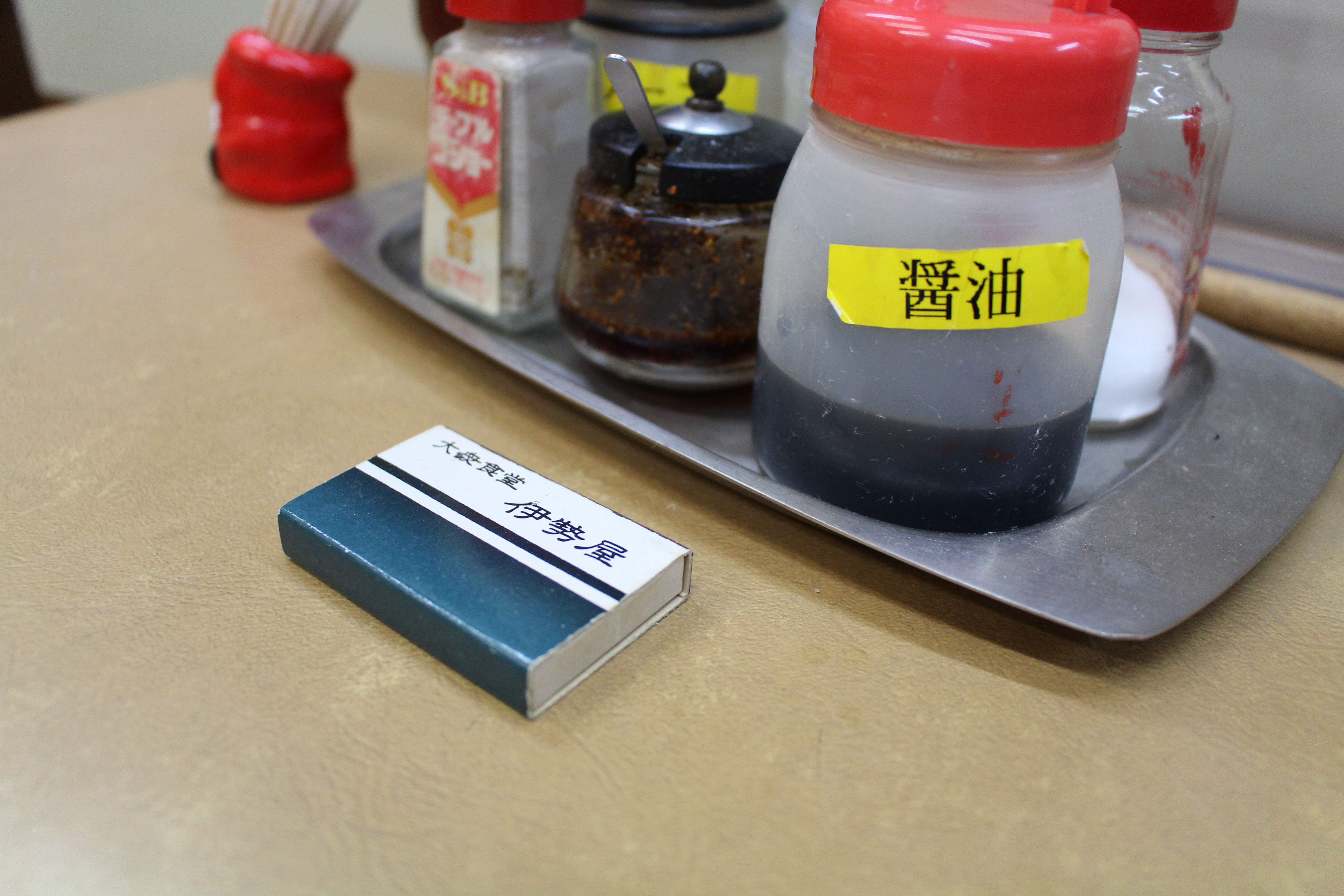 In 80's, boxes of matches were typical tool for advertising.
But now, few people are using matches to smoke.
This match box also play a good roll for nostalgic atmosphere.
Chinese food in cozy place
I order Tenshin-han(crab omelet on rice) and gyoza(dumplings with minced pork and vegetable stuffing).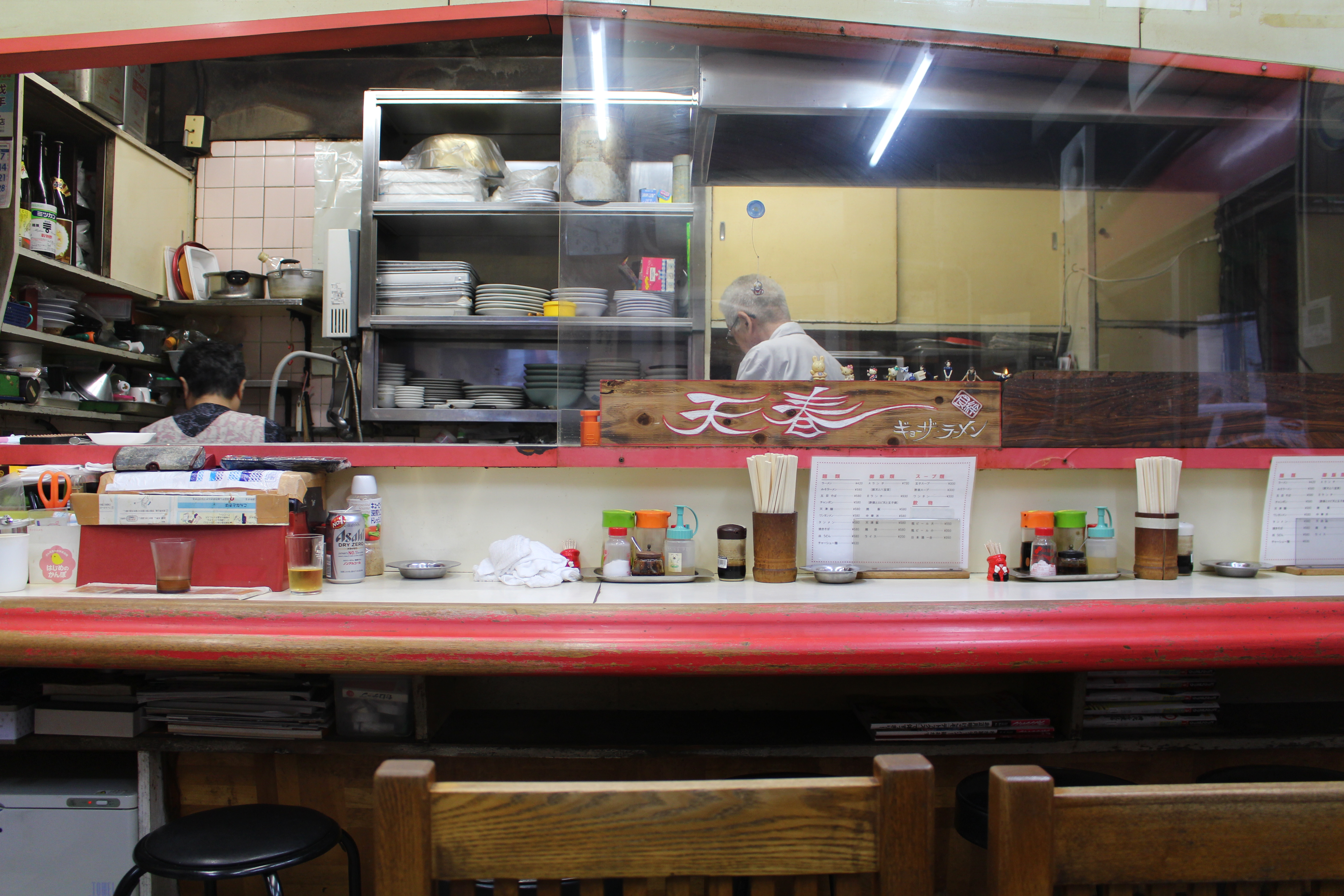 Warm exchanges of words between owner couple are also charming point of this shop.
Waiting for a while, Tenshin-han (left) and gyoza(right) have come.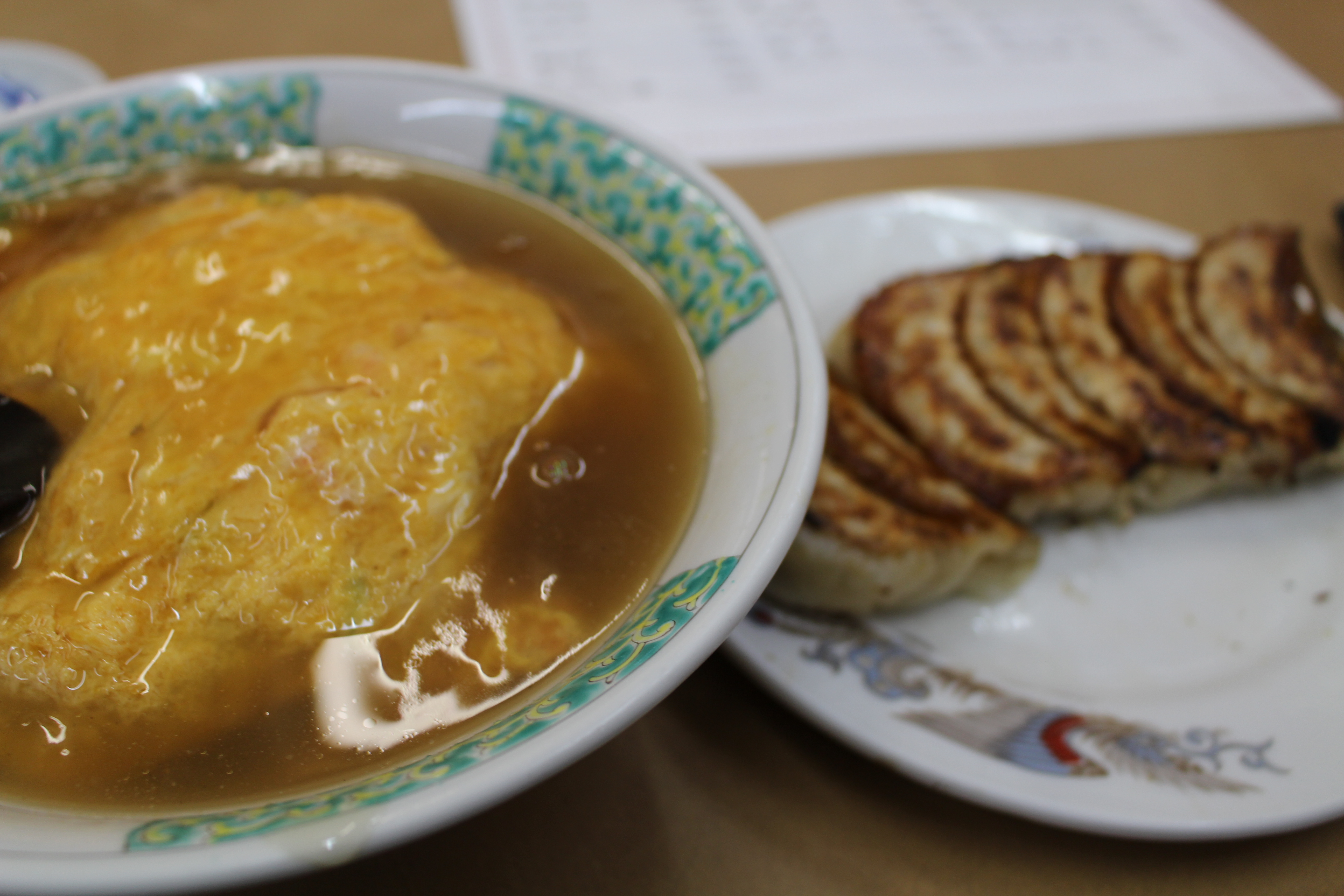 They look a lot!!
Itadakimasu!b(greeting before eating)
.
.
.
.
Good!
Both Tenshin-han and gyoza taste good.
It's homely taste.
Especially souce on Tenshin-han is best!
suddenly, dessert!?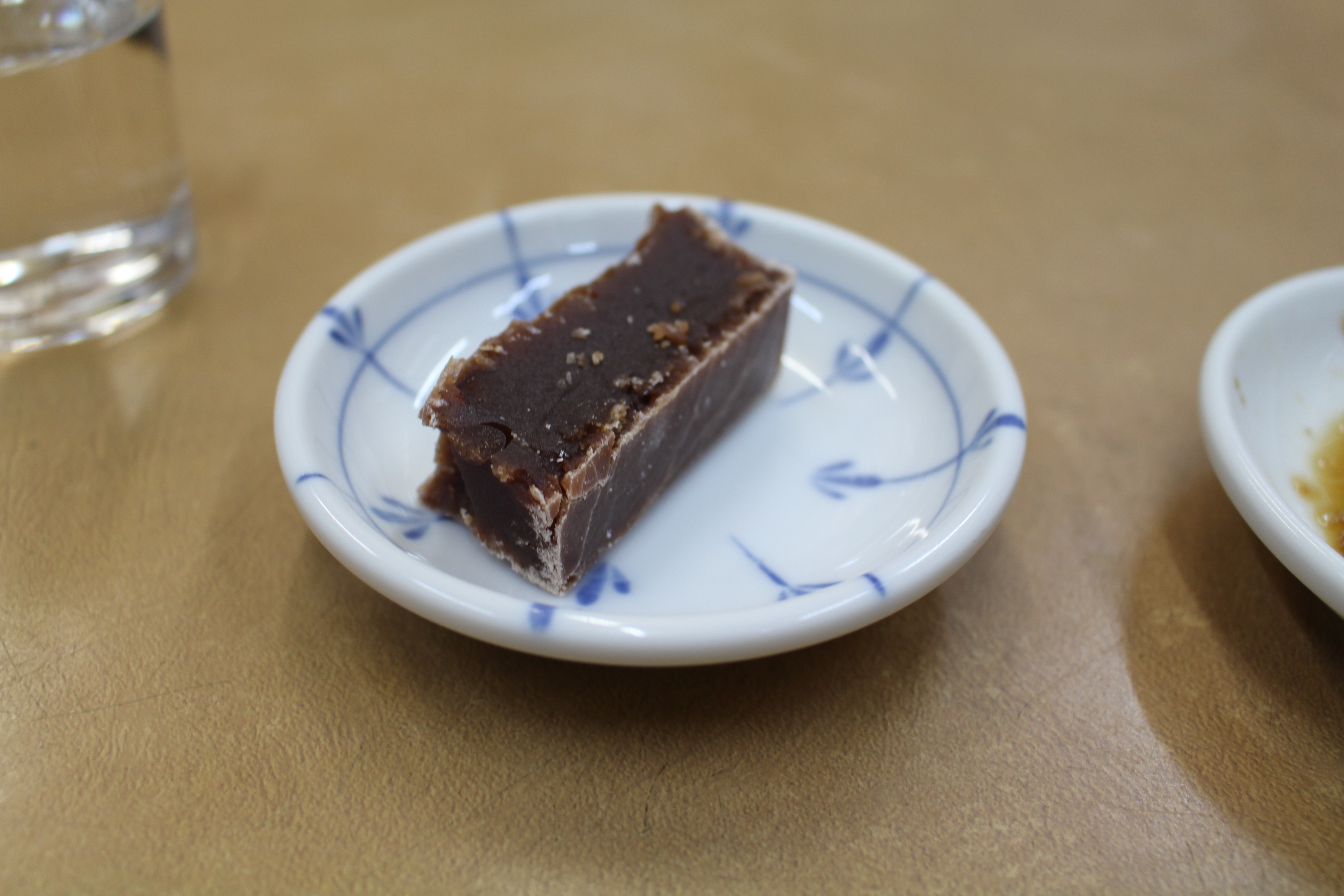 When I am leaving the table,
The mother(shop staff) said,
"Here you are! It's sweet."
She gave me a dessert called "youkan".
"youkan" is sweet beans jelly.
I get dessert all of a sudden, but I become happy anyway.
This kind of experience is not easy in urban area.
It is what you can get in local area.
I feel I visited grand mother's house.
I would like you to experience nostalgic, warm atmosphere and homely Chinese taste here!
INFORMATION
天春(Tenshun)
Adress

Ōsaka-fu, Ōsaka-shi, Konohana-ku, Nishikujō, 3 Chome−11-18
TEL

06-6463-9663
Opening hour

11:00~20:00
close

Monday