2018.10.09.Tue
icoima vol.1
Let me introduce about icoima vol.1 held on September, 2018.
What is icoima?
icoima is the name for events SEKAI HOTEL holds for the locals once a month.
It takes place at SEKAI HOTEL ima.
SEKAI HOTEL ima is one of the facilities at SEKAI HOTEL Nishikujo.
The word ima means living room in English.
So at ima, family spend time together.
We hope that SEKAI HOTEL ima will become ima for local people.
We named the event icoima based on our wish.
icoima has 2 meaning.
1) "Let's go to ima"
2) "Icoi no ma" which means a place for relaxation and refreshment.
icoima is financially supported by SOCIAL GOOD 200. (CSR)
SEKAI HOTEL returns its profit to society, the local community.
icoima is not just a fun event, but it has a great roll as a bridge between our company and the locals.
Detail on SOCIAL GOOD 200 is coming soon.
Nagashi somen
icoima vol.1 was Nagashi somen party!
Nagashi somen is a fun Japanese eating style. You have to catch the noodles flowing in a bamboo pipe with chopsticks.
Somen is typical Japanese summer food.
Many local kids joined us.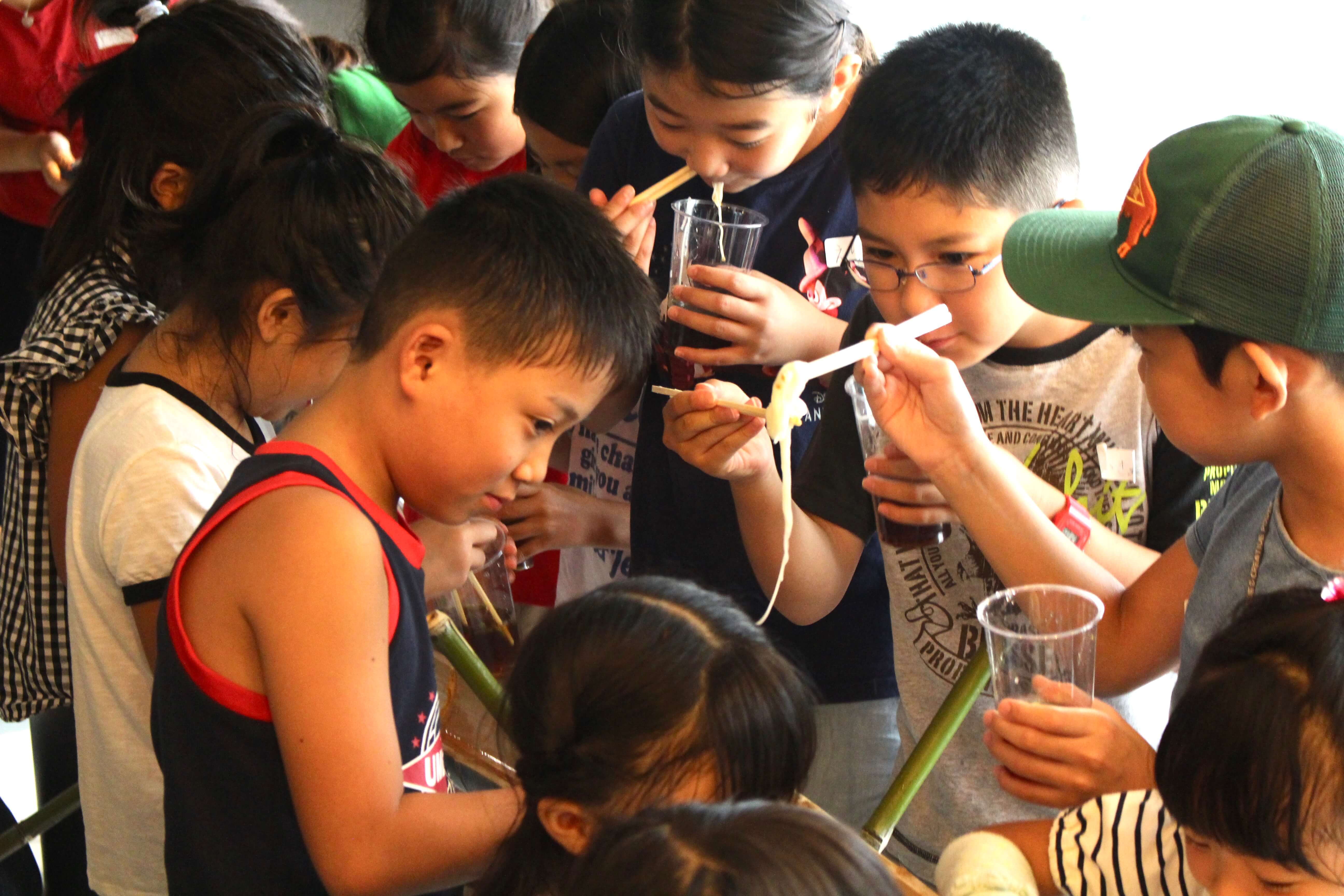 For extra playing, we tried cucamber and mini tomato as well.
Kids enjoyed catching small stuff with chopsticks.
Are you confident in your chopstick skills?
If you catch them, I really appreciate your chopstick skill.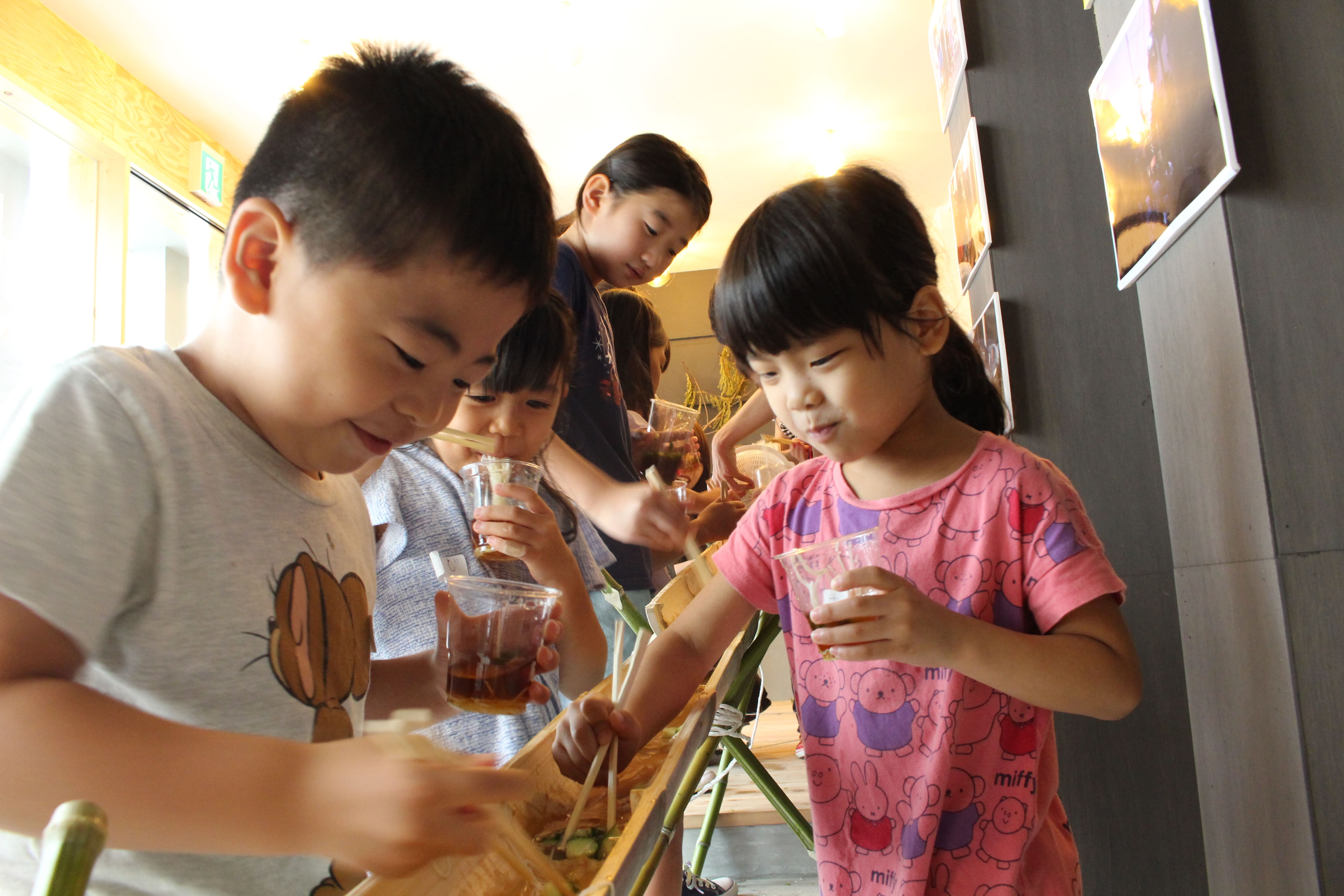 Smiling kids always give us energy, do you also think so?
By the way, Nagashi somen set was handmade.
We devided a fresh bamboo into 2 pieces for pipes and tied up bamboos for stands.
All participants enjoyed and the event was a great success.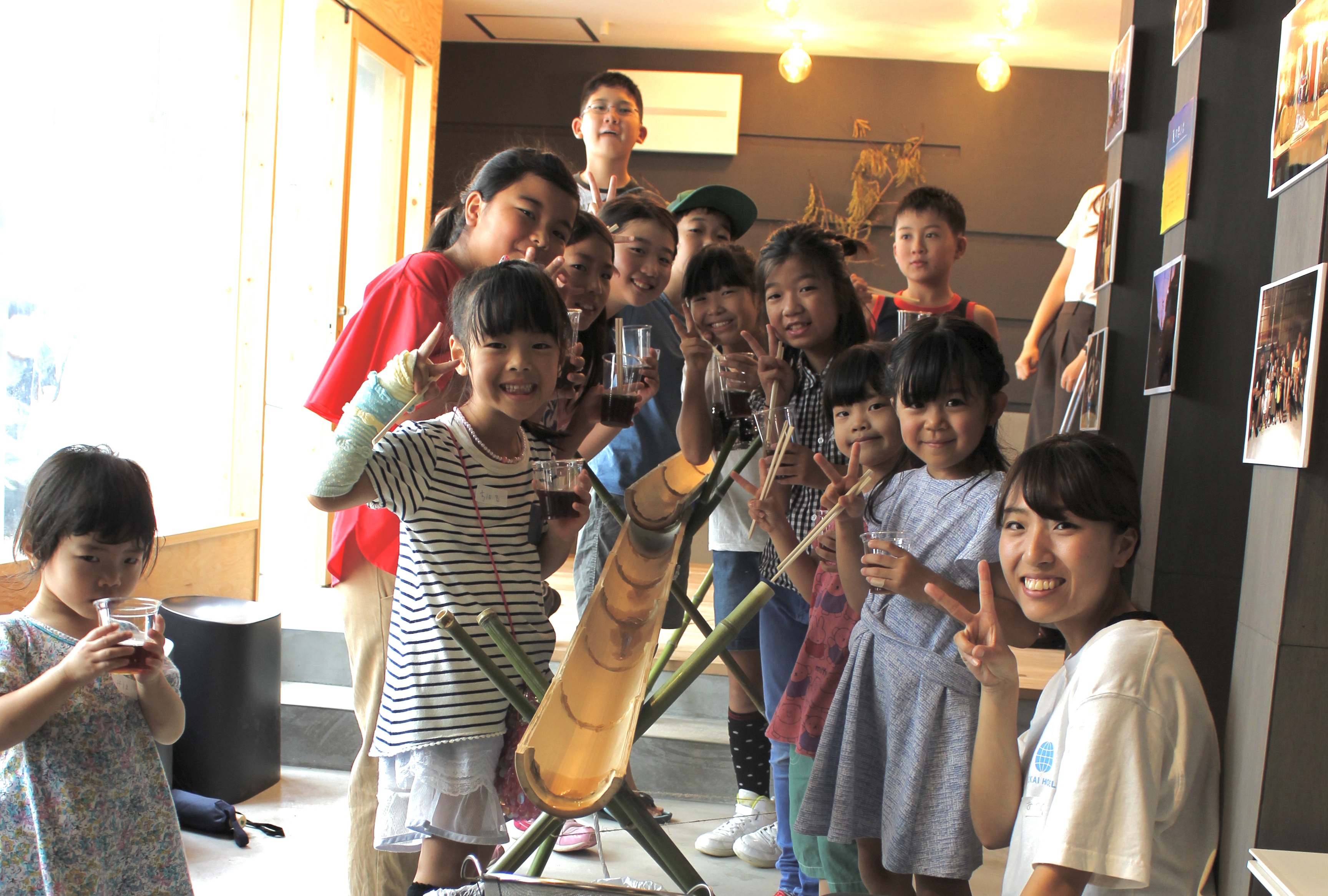 icoima from now on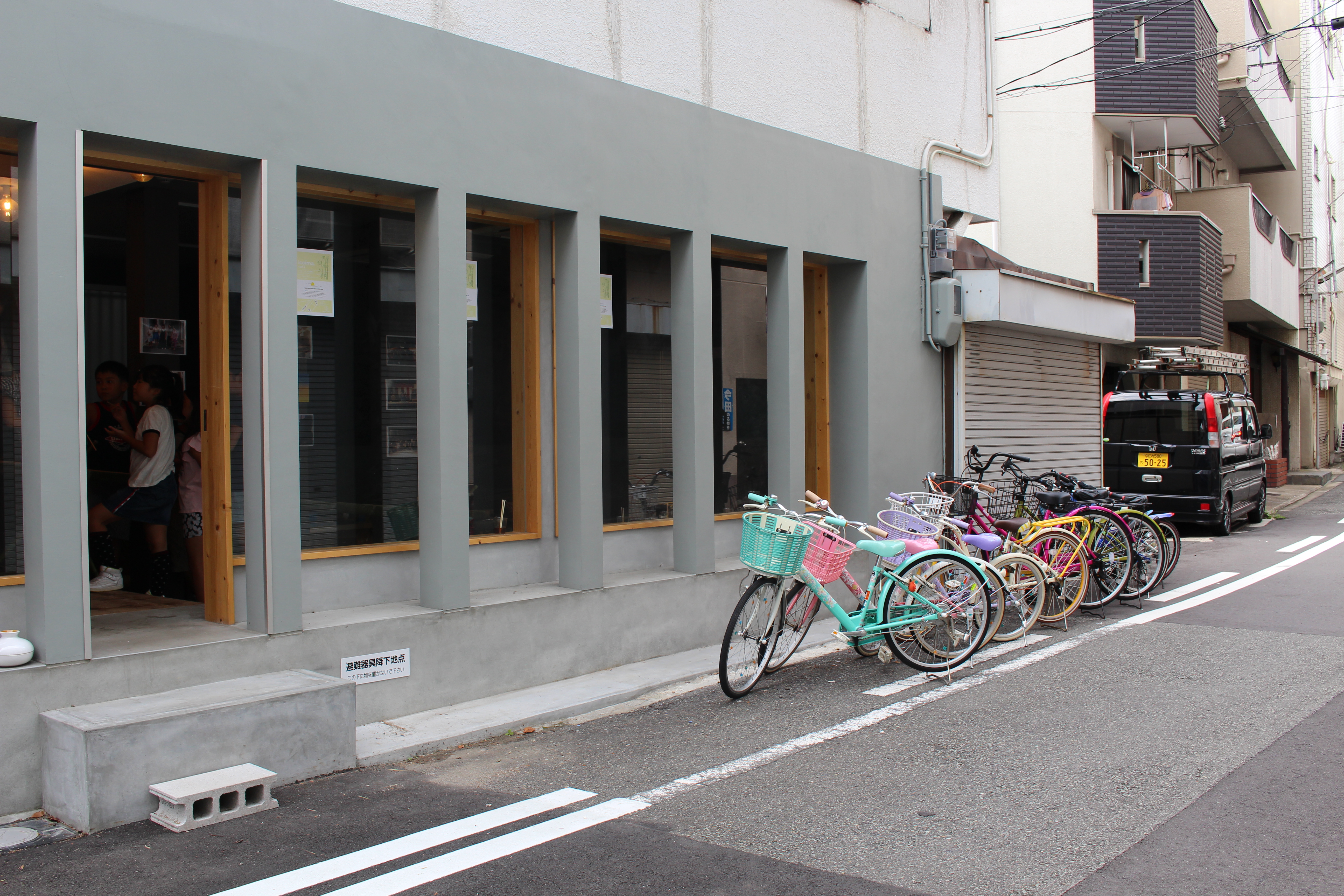 Through events like icoima, SEKAI HOTEL tries to contribute to Nishikujo town as a local member.
We think it is worth giving children opportunities to experience what they do not learn at the school nor at home.
In Japan, connection between neighbors is becoming weaker nowadays.
We hope icoima becomes a chance to communicate each other.
icoima is monthly event.
Why don't you jump in the locals at SEKAI HOTEL as our guest?