2018.06.05.Tue
Get Carried away by Jazz Tunes at Mercy Orgamon in Nishikujo
Jazz tunes can be heard from afar. People's relaxed laughter is filling the air. We are at Mercy Orgamon, a stylish Jazz bar in Nishikujo.
The Restaurant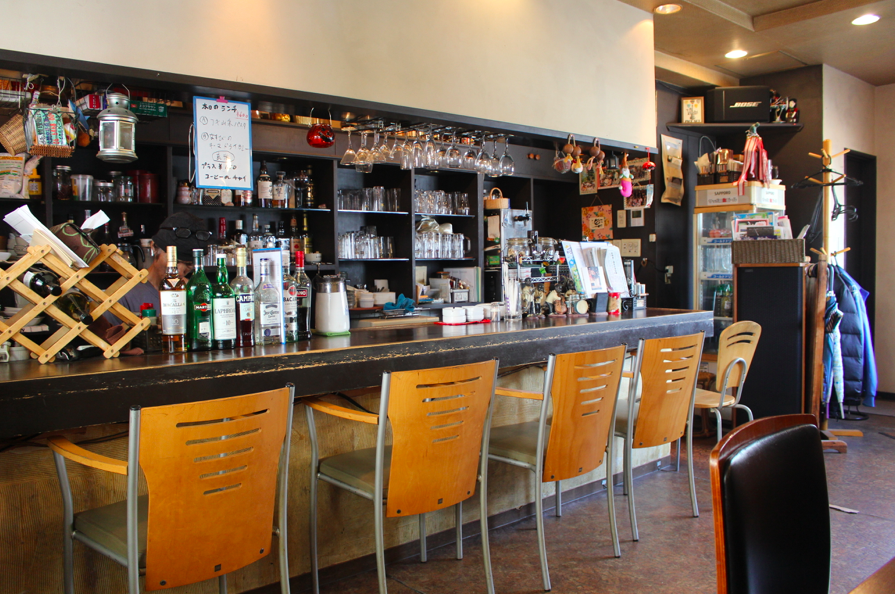 The bar is only within a 5 minute walk from Nishikujo station and popular among music lovers. There are both counter and table seats inside. The number of instruments in the bar is really eye-catching. You can tell that this is a musician's place. On top of that, slow-tempo Jazz is being played over the speakers.
History
Mercy Orgamon has been a popular bar among locals since its establishment in 2002. When reaching his late 40's, the owner, a former musician, decided that he wanted to try something new and open a restaurant. Up until this point, he had been working as a bandman, travelling around and playing live shows at hotels and clubs, a very busy life.
Cooking had been the owner's hobby for a while, which is why he decided to establish a restaurant.
Mercy Orgamon is famous for its curry. Despite not being a professional, the owner studied curry through books and visiting other restaurants, as he liked curry very much and wanted to make it part of his menu.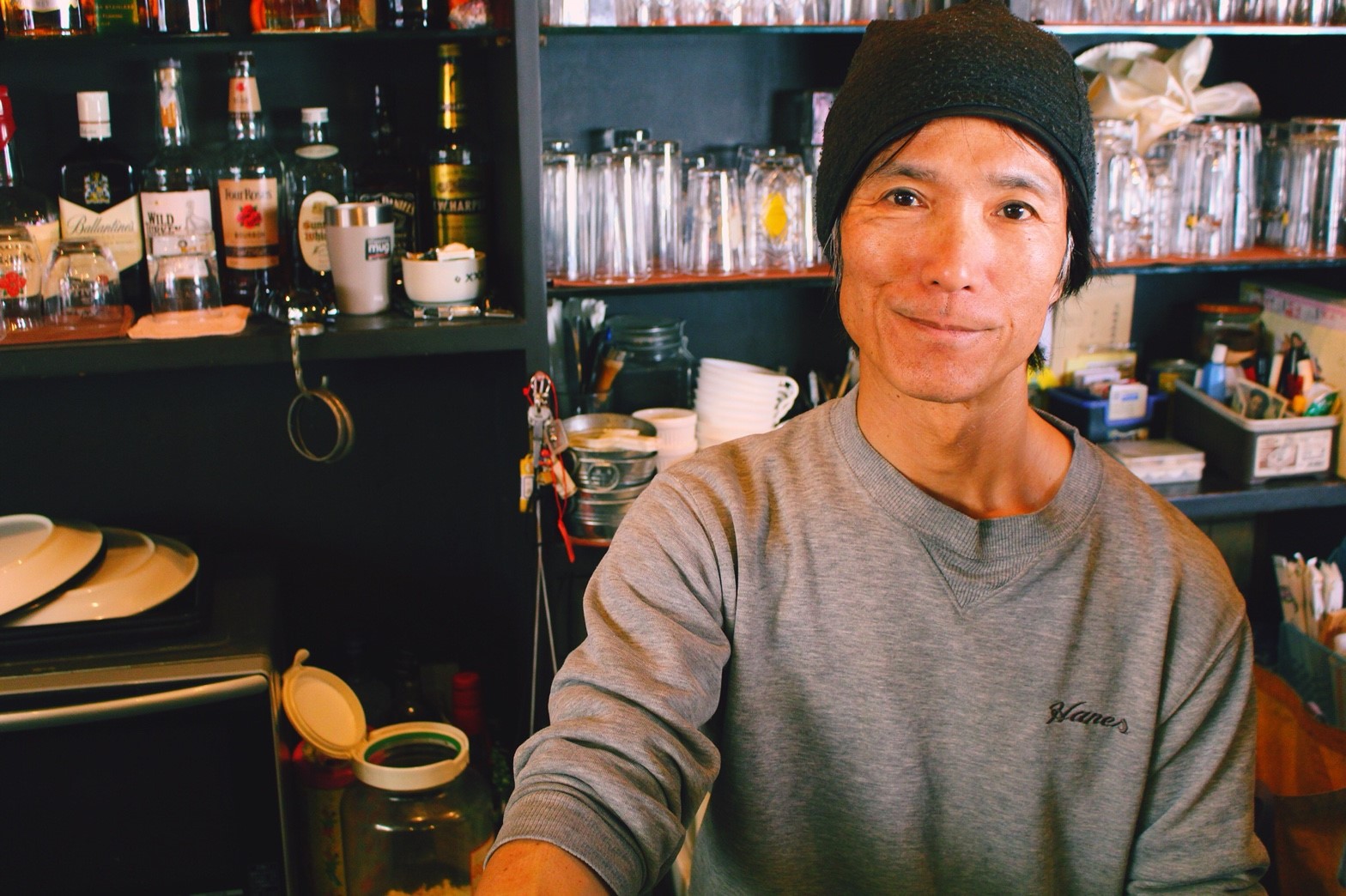 The owner
The name of the restaurant, by the way, derives from the owner's name. His name is Okamoto Masaki. If you repeat it, it slowly but surely turns into… Okamoto, Orkamoto, Orkamon, Orcomeon….Orgamon! Masaaki, Marsar, Mersy…..Mercy! Mercy Orgamon. The owner also liked the fact that orgamon sounds similar to organic.
The Menu
The owner especially recommends his curry. It's cooked in a South Asian style and therefore has a simple and refreshing taste. The spices used in the curry are from an Indian wholesaler, which makes for an authentic flavor.
The currys are all around 600 Yen. The Keema Dry Curry with rice, for example, comes at a price of exactly 600 Yen and surprises with its spiciness and delicious eggplant inside.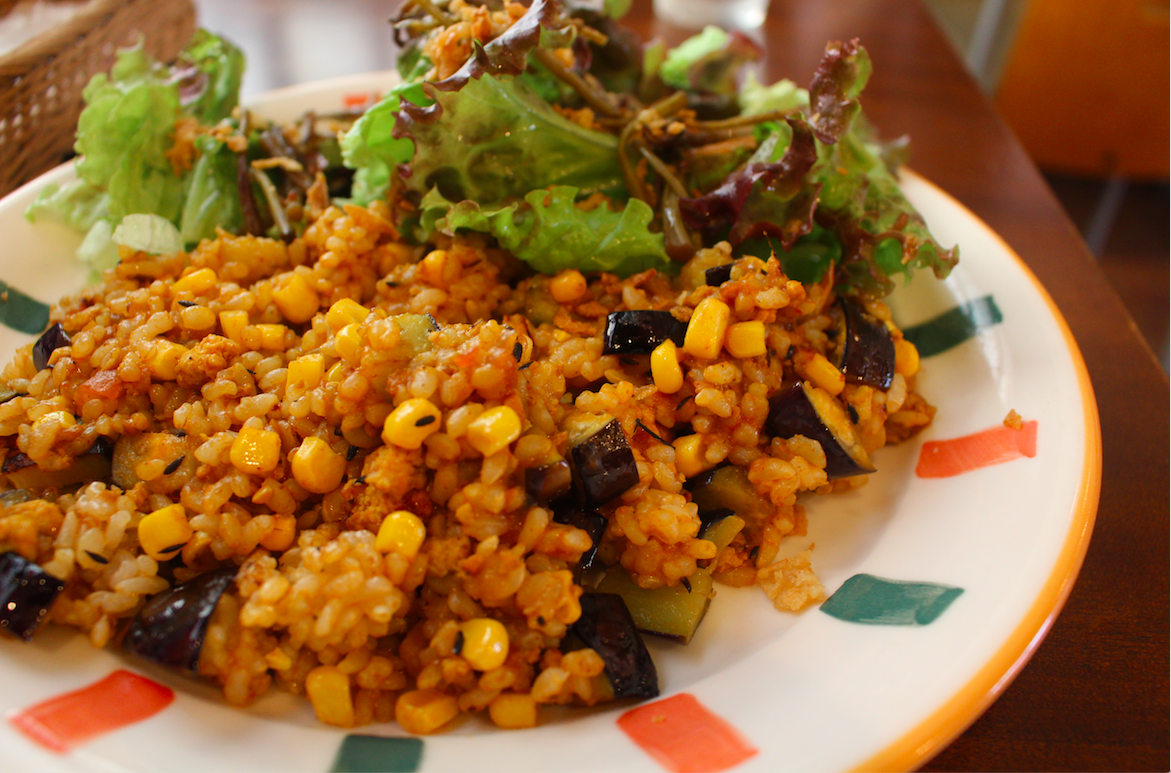 Music Performances
Next to the curry, another specialty of Mercy Orgamon are its live performances. On 70% of the opening days, there is a musical performance.
"How can the owner afford that?" you may wonder now. In Umeda (central Osaka) one musician can cost you up to 5000 Yen. In Nishikujo, you can however enjoy the same musician at a much lower price of only 2000-3000 Yen.
The reason for that is that most of the musicians are the owner's friends. As he himself used to be a bandman, he has a lot of friends in the same industry who accept his offer at a friendship price.
The café bar is open during lunch time and as a bar in the evening.
Make sure to visit Mercy Orgamon for great live performances and authentic curry!
INFORMATION
Mercy Orgamon
Adress

〒554-0012 Osaka-hu, Osaka-shi, Konohana-ku, Nisikujo, 3-14-2 シャルム西九条1F
TEL

090-4561-8885
Opening hour

11:30~14:30 17:30~23:00
Close

Sunday/National holiday (There might be extra opening date depending live show schedule. Please contact in advance)