2018.06.05.Tue
【Lunch Nishikujo】Jazz caffe &bar Mercy Orgamon
Today I will introduce "Mercy Orgamon" which is within 5 minutes by walk from the Nishikujo station.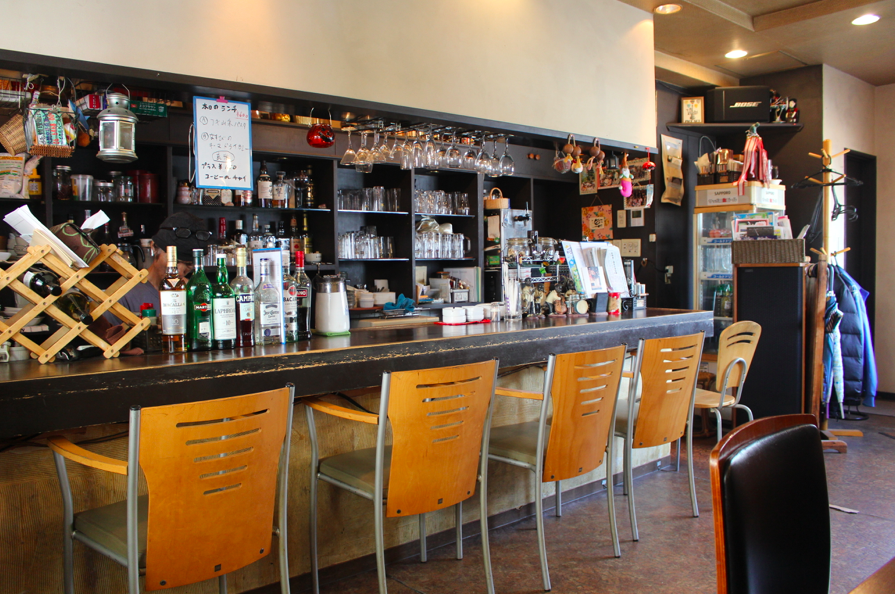 There are both counter seats and table seats inside.
The piano and other music instruments catch my eyes.
Jazz in slow tempo relax me from busy life.
Interview to the owner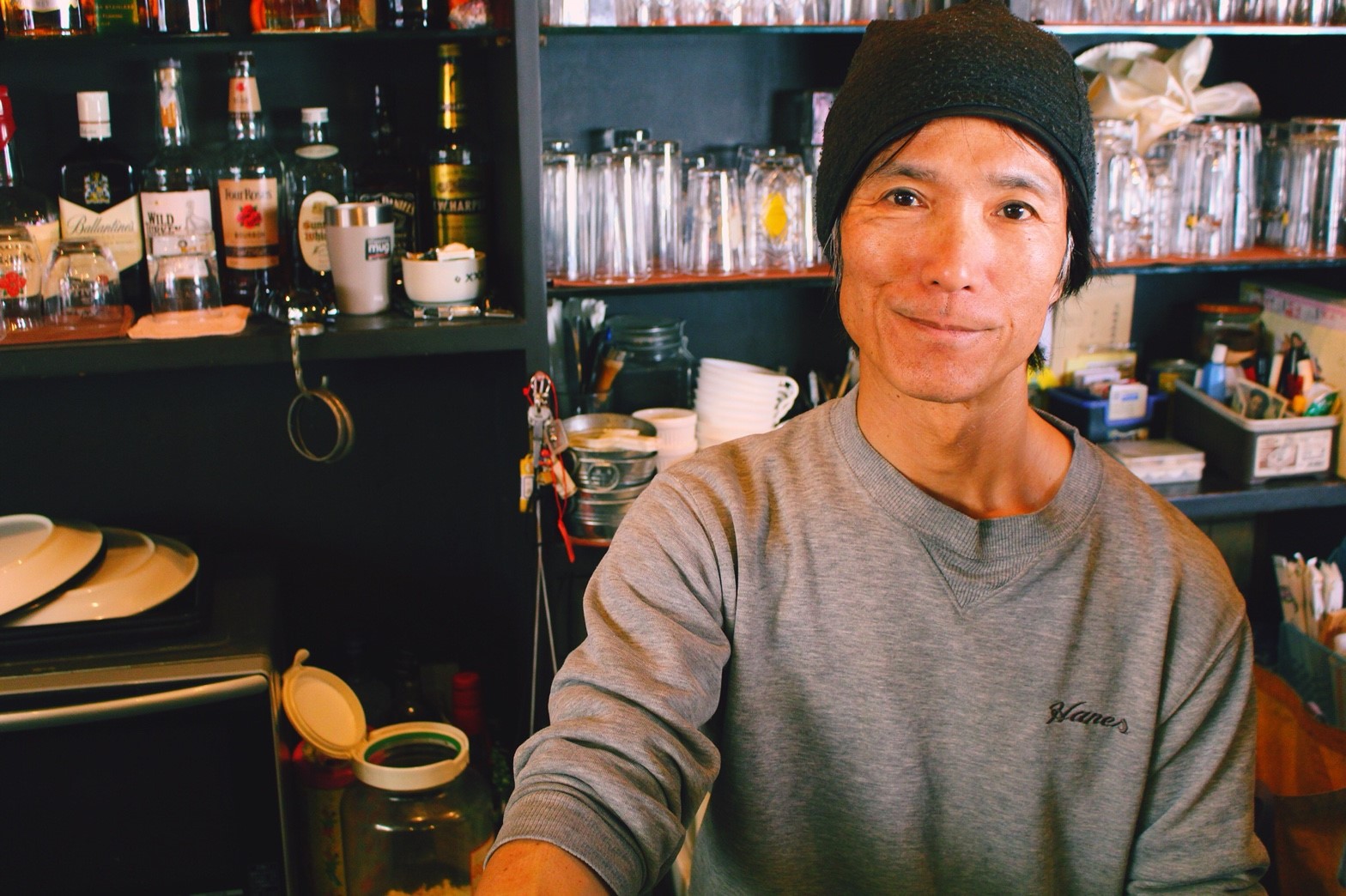 Where does the name derive from?
This bar is named Mercy Orgamon. It derives from my own name.
My name is OKAMOTO Masaaki.
Please repeat it.
Okamoto, Orkamoto, Orkamon,Orcomeon….Orgamon!
Masaaki,Marsar,Mersy…..Mercy!
My name had changed in that way and became Mercy Orgamon.
Orgamon sounds like organic, I like that very much.
How long have you been running the bar?
Since 12 years ago. (2002)
Before I started, I was a band man.
I traveled around and played live shows at hotels or clubs.
Why did you decide to open the bar?
When I was in my late 40s, I came to think I wanted to begin something new!
Cooking had been one of my hobby, so I thought it was a good idea to run the bar!
Curry has been special menu here, for I especially liked curry and I had studied recipes on the book.
But, I was not a professional. Before opening the bar, I tried to visit curry restaurant many times to study taste.
What is best at the bar?
First, of course, Curry!
Curry is south east Asian style, not Western style.
It has simple and refreshing taste.
Spice used in curry is procured by Indian wholesaler. It makes curry possible to be authentic.
Second, live music performances. 70% of opening days, there is live perfromances.
The point is it's much cheaper here.
For example, in Umeda (central Osaka) you must pay 4000-5000yen for a certain musician.
In Nishikujo, you can enjoy the same musician at lower cost (2000-3000yen)
That is what you should know.
Why is it possible to hold music show at such low cost?
That is because…performer is my friends.I was a musician, so I have many friends working on music.
They accept my offer for a small performance fee.
Keema dried curry and rice with.(600円)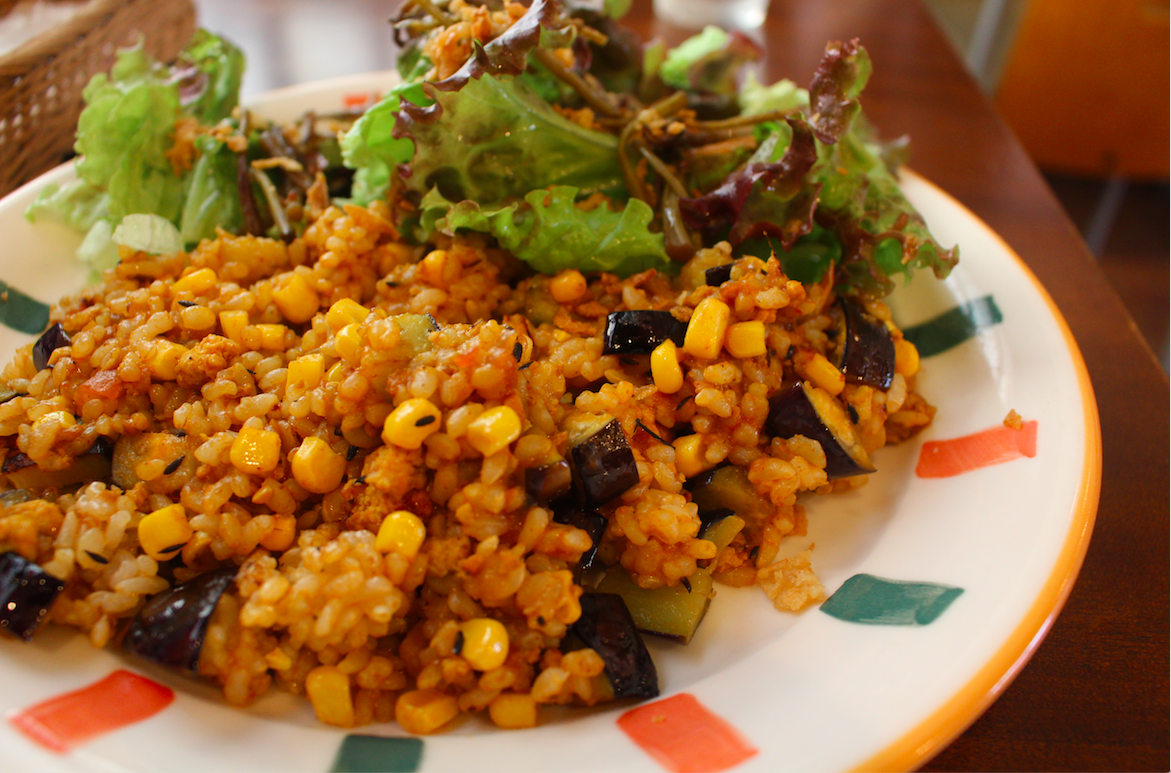 Spice smells good, and stimulate my appetite.
Fantastic!
It's simple, but rightly spicy.
How spicy? I guess those who do not like spicy food can also eat.
Eggplants soaked up curry flavor and it's also delicious.
It's reasonably priced (600 yen) for it's size.
Lunch time, Bar time, are available. Please come to enjoy comfortable jazz music and curry.
INFORMATION
Mercy Orgamon
Adress

〒554-0012 Osaka-hu, Osaka-shi, Konohana-ku, Nisikujo, 3-14-2 シャルム西九条1F
TEL

090-4561-8885
Opening hour

11:30~14:30 17:30~23:00
Close

Sunday/National holiday (There might be extra opening date depending live show schedule. Please contact in advance)