2018.10.09.Tue
icoima vol. 1 Nagashi Somen
It's a hot September day. The laughter of children fills the air. Water seems to be running somewhere. Everyone is enjoying themselves.
Today I am going to talk to you about our very first icoima event, icoima vol.1, which was held in September 2018.
Supporting Local Communities with icoima
icoima is the name of an event-series that SEKAI HOTEL holds for the local community once a month.
It takes place at SEKAI HOTEL ima.
SEKAI HOTEL ima is one of the facilities at SEKAI HOTEL Nishikujo.
The word ima means living room in English, so at ima, we want people to spend time together like  a family in their living room.
Our goal is for SEKAI HOTEL ima to become like a living room for local people.
We named the event icoima based on our mission.
icoima has two meanings in Japanese.
1) 行こ ima: "Let's go to ima"
2) 憩いの間: "Ikoi no ma" which means a place for relaxation and refreshment.
Therefore, we want to create a relaxing place for locals where they go to and can feel at home.
icoima is financially supported by SOCIAL GOOD 200 (CSR), a system created by SEKAI HOTEL to give back to the community. With every stay, SEKAI HOTEL returns 200 Yen of its profit to society and the local community. Therefore, all of our guests are also contributing to this great cause.
icoima is not just a fun event, but it works as a bridge between our company and the locals.
Nagashi somen: A Sense of Community
To let the local children enjoy themselves while also getting to eat, we planned icoima vol.1 as a Nagashi somen party!
Nagashi somen is a fun Japanese way of eating noodles. A big bamboo pipe is placed like a slide and noodles flow down the pipe while everyone tries to catch them with their thin chopsticks to fill their stomach. It's kind of like a sport of who can get the most noodles inside their cup.
Somen are noodles that are made of wheat flour. They are typically eaten cold during summer and with as many people as possible. It's a really unique and fun experience, especially when you go for the Nagashi Somen way of doing it.
Many local kids joined us for our first icoima event.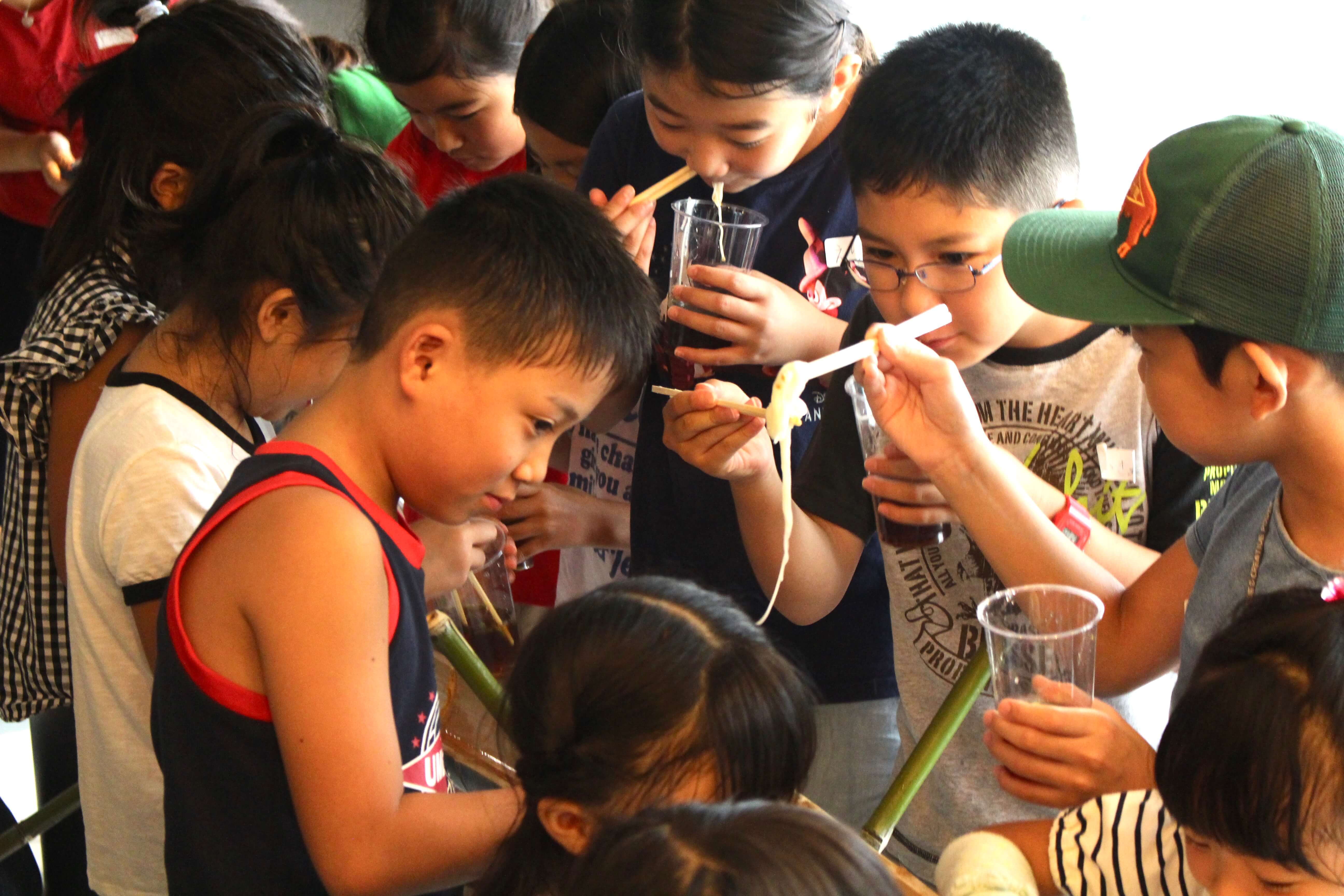 For extra fun, we tried cucumber and mini tomato as well. The children were trying their best and enjoyed catching the small, slippery items with their chopsticks.
How confident are you in your chopstick skills?
If you manage to catch somen and even tomatoes, you must be a master of chopsticks, just like the children.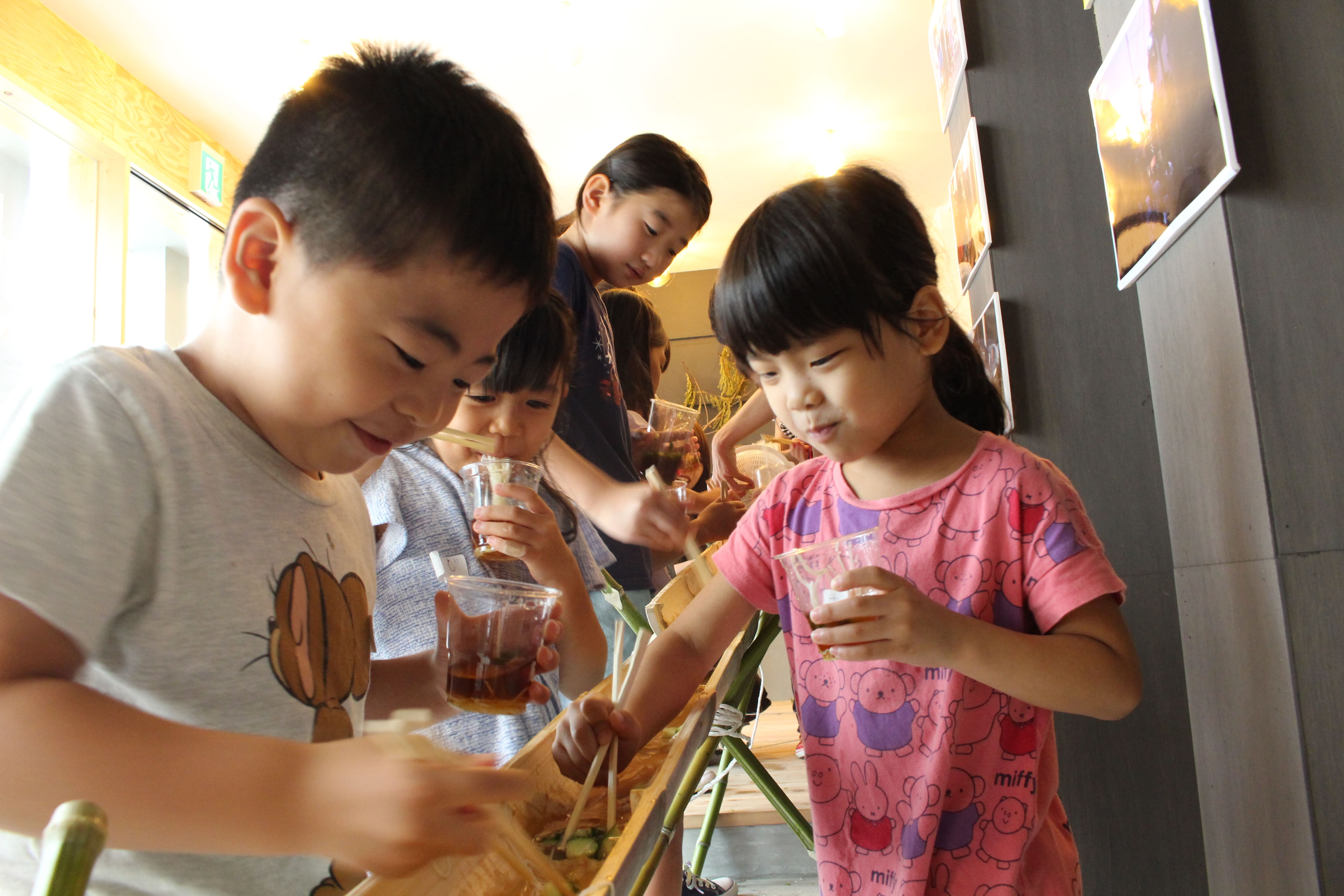 The children's innocent smiles really gave us energy. They seemed to have so much fun, so immediately their energy infected all of us.
By the way, we made our Nagashi somen set by ourself. It's actually quite easy and not too expensive either.
To do so, we bought fresh bamboo and cut it into 2 pieces for the pipes. We then tied up smaller bamboo pieces to use them as stands and our set was done. Now all that's left to prepare is water, buckets, somen and chopsticks for everyone.
All participants had a lot of fun and at the end, we had no more somen left. The event was a great success.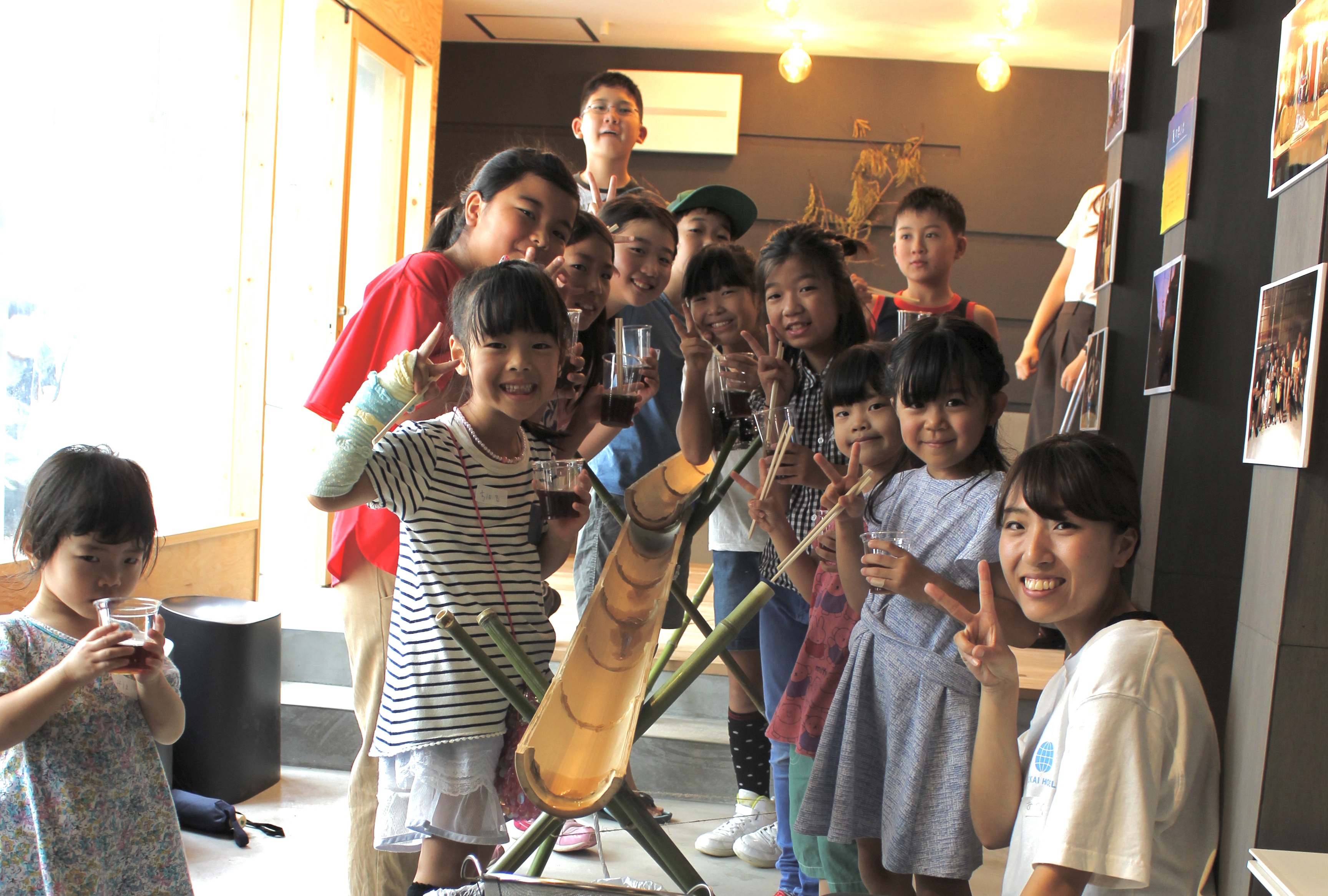 icoima From now on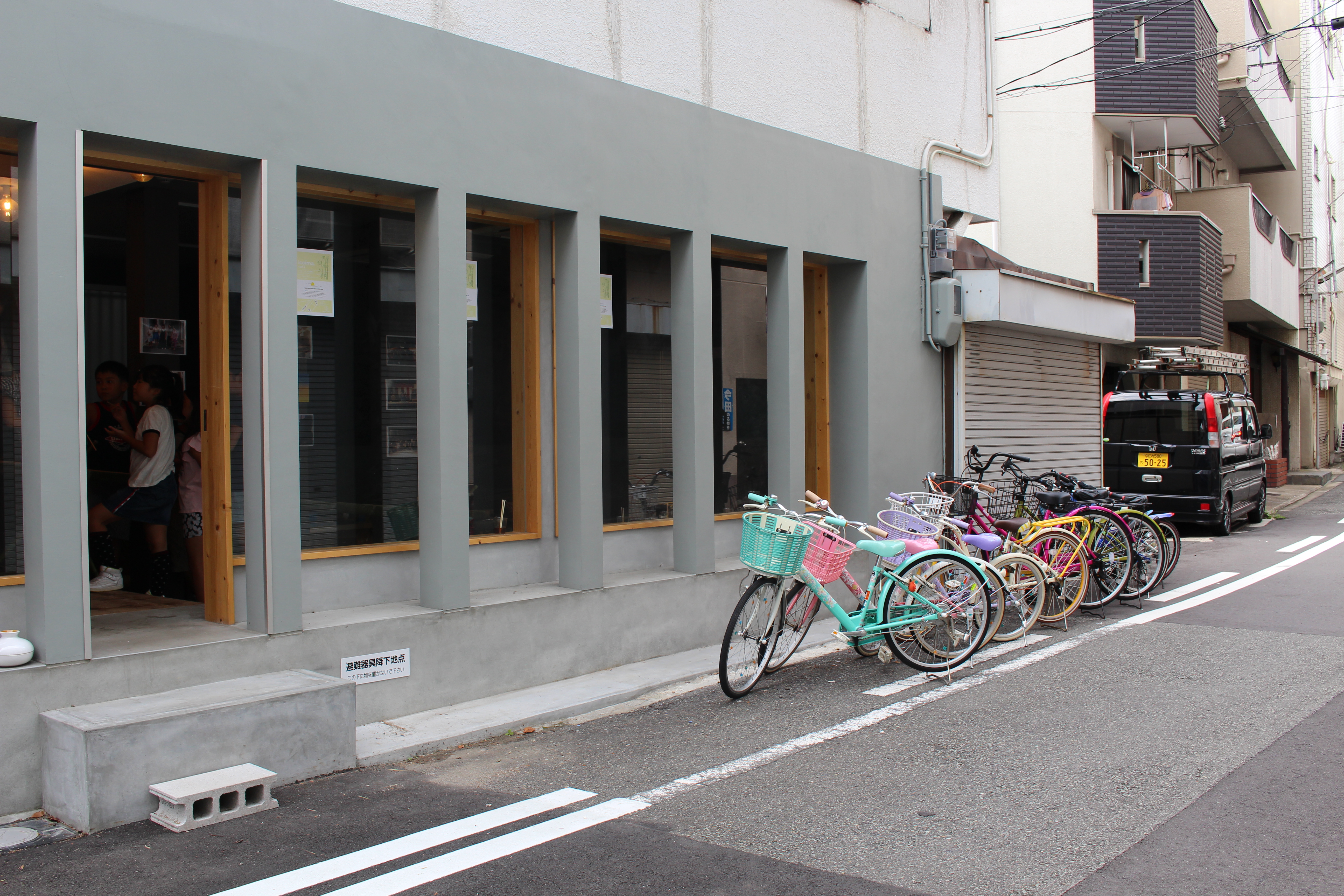 Through events like icoima, SEKAI HOTEL wants to contribute to the town of Nishikujo as a local member and strengthen the community.
We also think it's important to give children the opportunity to experience things they would not learn at school or at home.
In Japan, the relationships between neighbors are becoming more and more weaker nowadays, which is why we hope to re-strengthen and re-new these relationships.
We hope icoima becomes a chance for neighbors to communicate with each other again.
icoima is a monthly event with different kinds of activities every time, taking place at SEKAI HOTEL.
Why don't you join the locals at SEKAI HOTEL as our guest and become part of the community yourself?