2018.02.14.Wed
Retro Breakfast at "New Mako" in Nishikujo
Delicious breakfast and a cup of good coffee energize your body for a busy day.
Want to have both? The answer is New Mako in Nishikujo.
Nishikujo is located just two stops away from Universal Studios Japan. Besides the convenience for tourists, it seems to just be a normal small town like anywhere else in Japan. Nevertheless, Nishikujo can provide you with an ideal place for your perfect breakfast.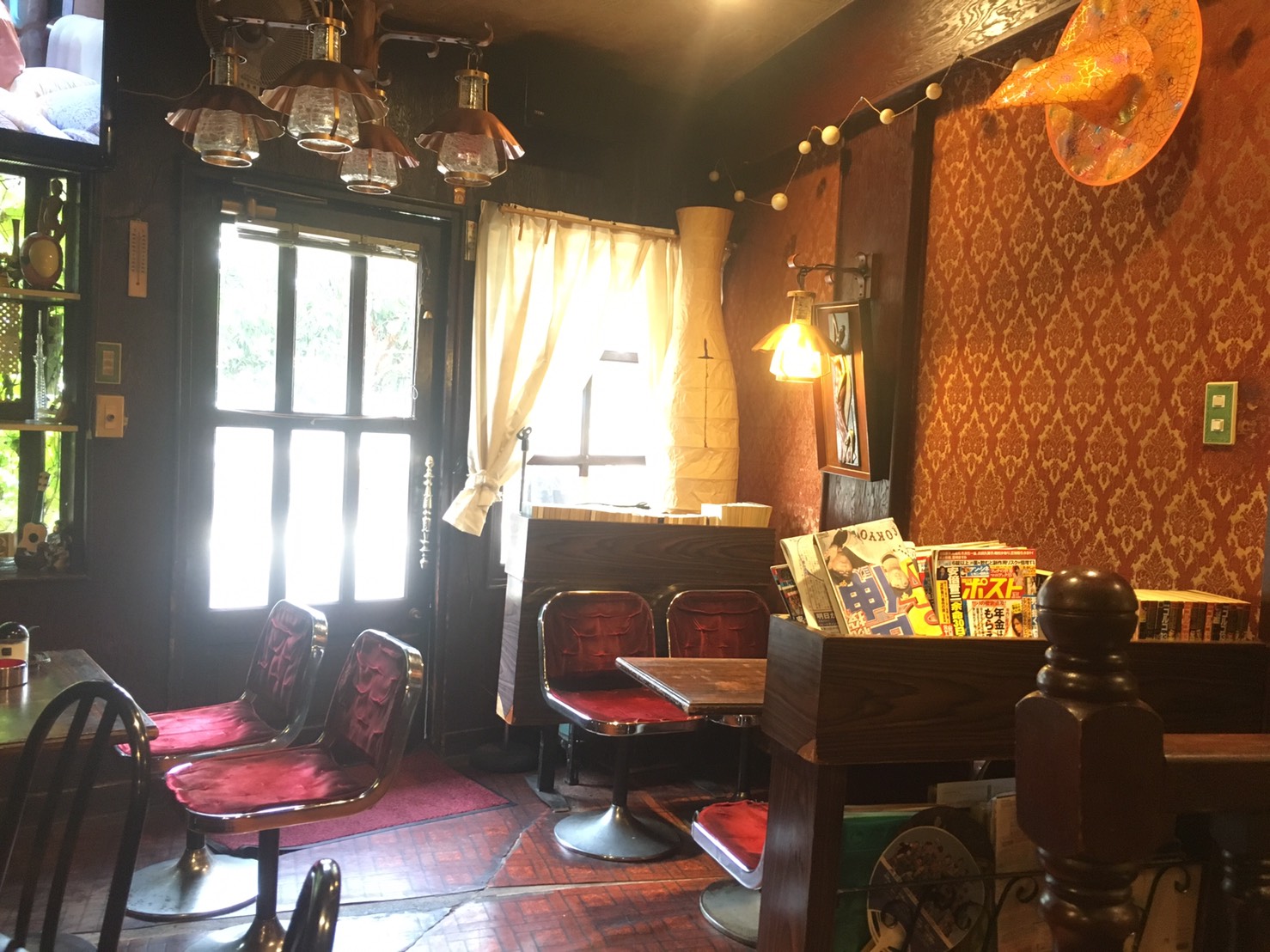 There is a nostalgic cafe in Nishikujo called "New Mako", with a classic interior that shows its long history. You can tell that they opened the shop 40 years ago from the retro interior. As soon as you enter this space, you somehow feel like you've been here before. The very adorable and friendly master and mama will welcome you warmly.
Breakfast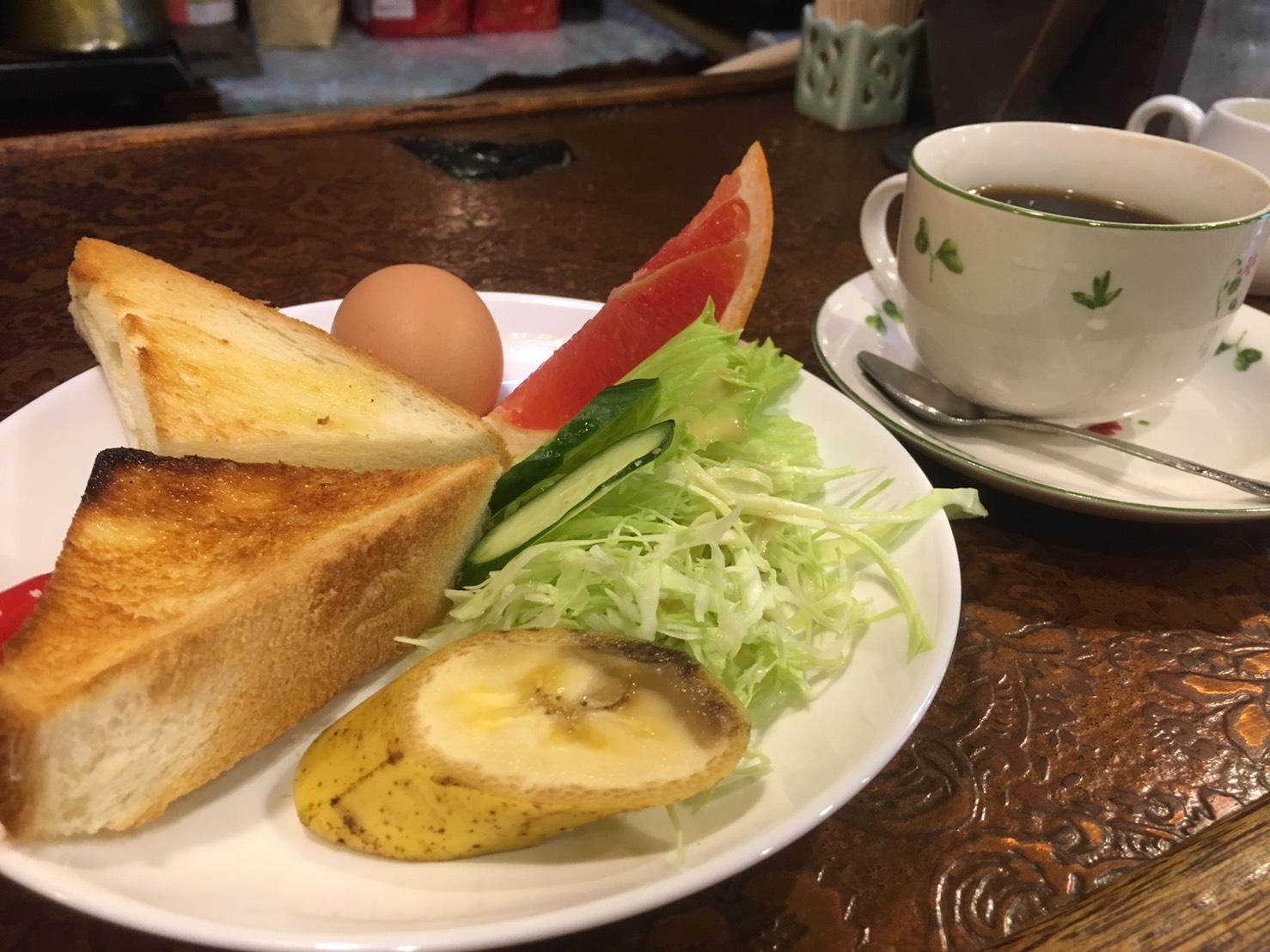 The Breakfast Set includes two sandwiches, a salad, grapefruit, a boiled egg, a banana and coffee. It's both filling and delicious, simply a perfect start into any day. It's also a really healthy choice.
But the deliciousness and the price are not the only special thing about New Mako.
New Mako's other specialty is their coffee.
Aromatic Coffee Brewed in a Vacuum Coffee Maker
Human's best friend in the morning is coffee. New Mako serves its coffee with a so-called siphon coffee extractor or vacuum coffee maker. There probably aren't a lot of people who have seen this type of coffee extractor before, as it is a rather old method dating back to the 1830's.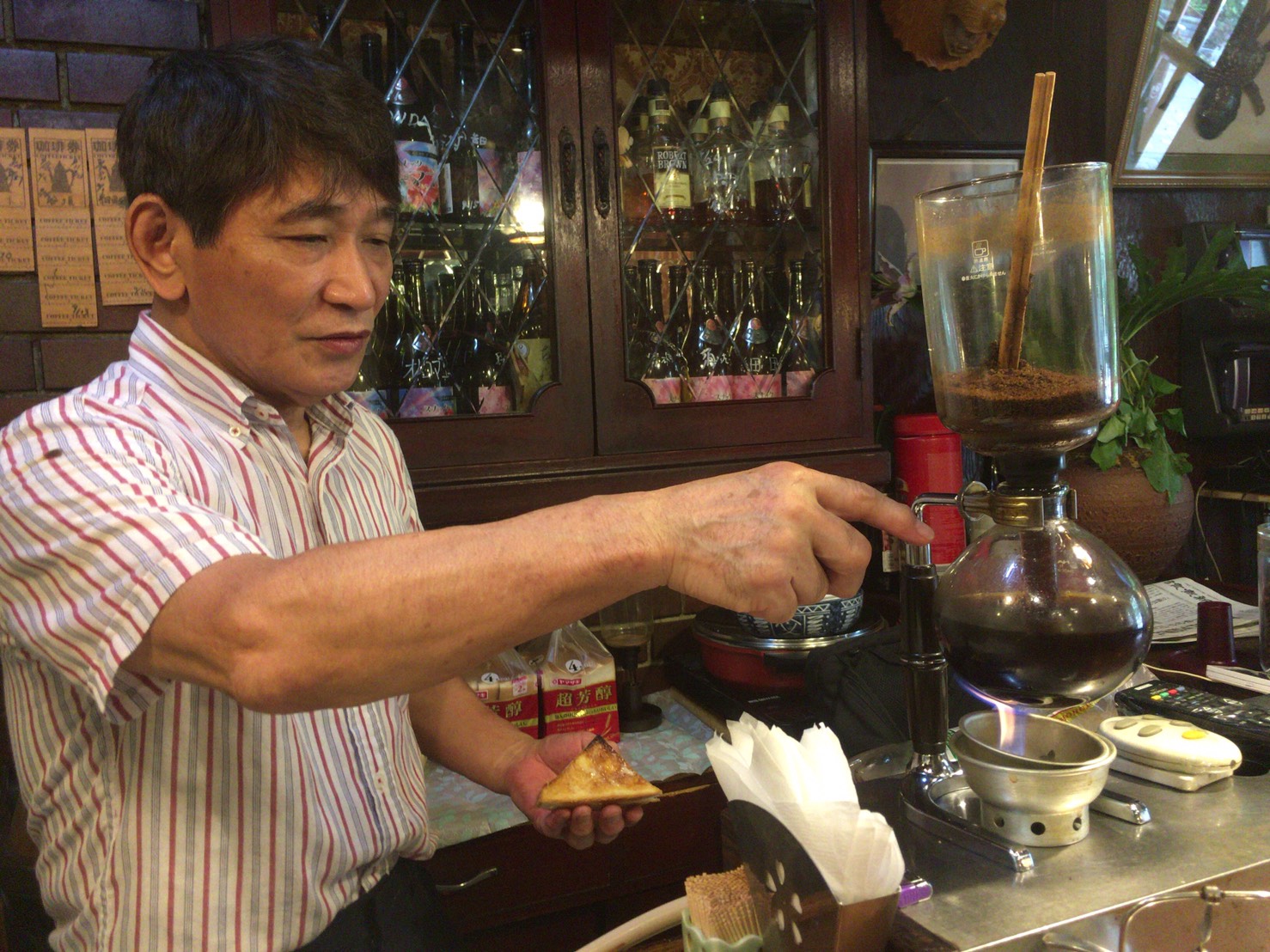 So, how exactly does it work? First, you heat up the lower flask over a flame and and make the water boil. This makes the air pressure inside the flask really high. Because of that, the water in the flask will rise to the upper flask, where it will mix with the grounded coffee and eventually seep back into the lower flask, leaving only the filtered grounded coffee above.
It's fun to watch the process because it is kind of like a chemistry experiment. It also has a kind of old elegance to it.
It's said that Siphon coffee is more aromatic and flavorful than drip coffee, but also a little more bitter. If you like coffee and ever get the chance to try Siphon coffee, definitely go for it as it for sure is a new experience.
A Nostalgic Café with a Classic Interior
New Mako will wow you with its undeniable retro charm and incredible customer service. The master and mama are really nice and provide the best customer service one could wish for. They are so popular among customers, they sometimes even get letters from abroad. The café's interesting interior is also perfect for taking a couple of pictures.
On top of that, the breakfast set is only ¥350 per person. Usually, the rare siphon coffee alone would be around 350 Yen, so the breakfast set is an incredible deal. In the evening, New Mako also offers karaoke and a completely different menu, which I would also really recommend.
Make sure to not miss out on this great, retro experience at New Mako in Nishikujo.
INFORMATION
New Mako
Address

Osaka-city Konohana-ku Nishikujo 3-11-18
TEL

06-6468-9875
Opening hours

 7:00~17:00、 18:00~24:00
Close

Sunday