2018.02.14.Wed
Breakfast in Nishikujo area is "New Mako"
Where is the best place to eat breakfast?
The answer is "New Mako"
Nostalgic cafe
There are a couple of nostalgic shop in Nishikujo area.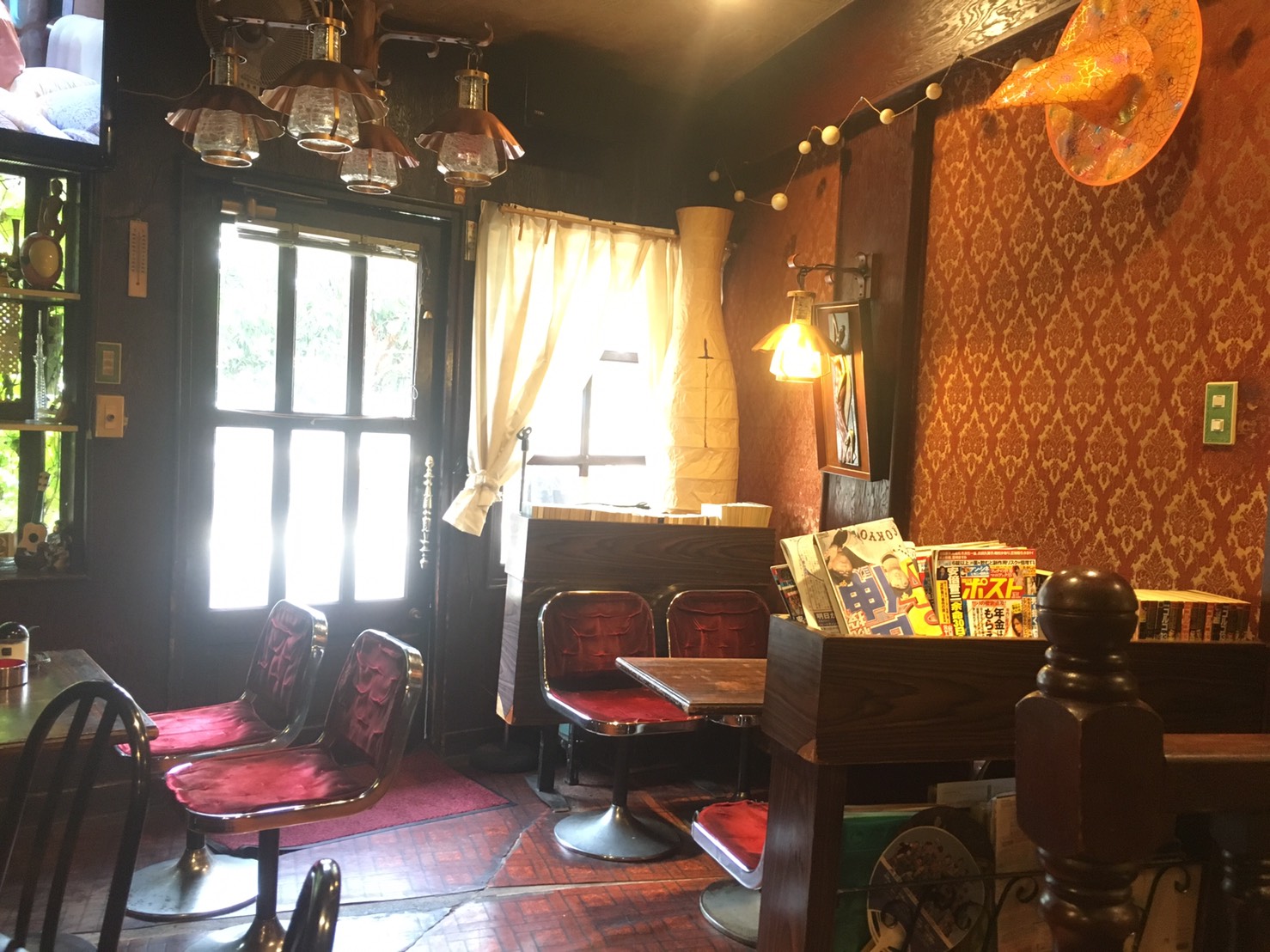 "New Mako" is one of them.
Room color, furniture, layout and atmosphere.
All stuff creates" Retro".
Super comfortable space. Mako is 40 years old, Staff says.
And there are "Karaoke "set and "Sanshin" (Okinawa style Japanese guitar)"
Well..I try to  Order 350-yen breakfast combo.
Siphon coffee maker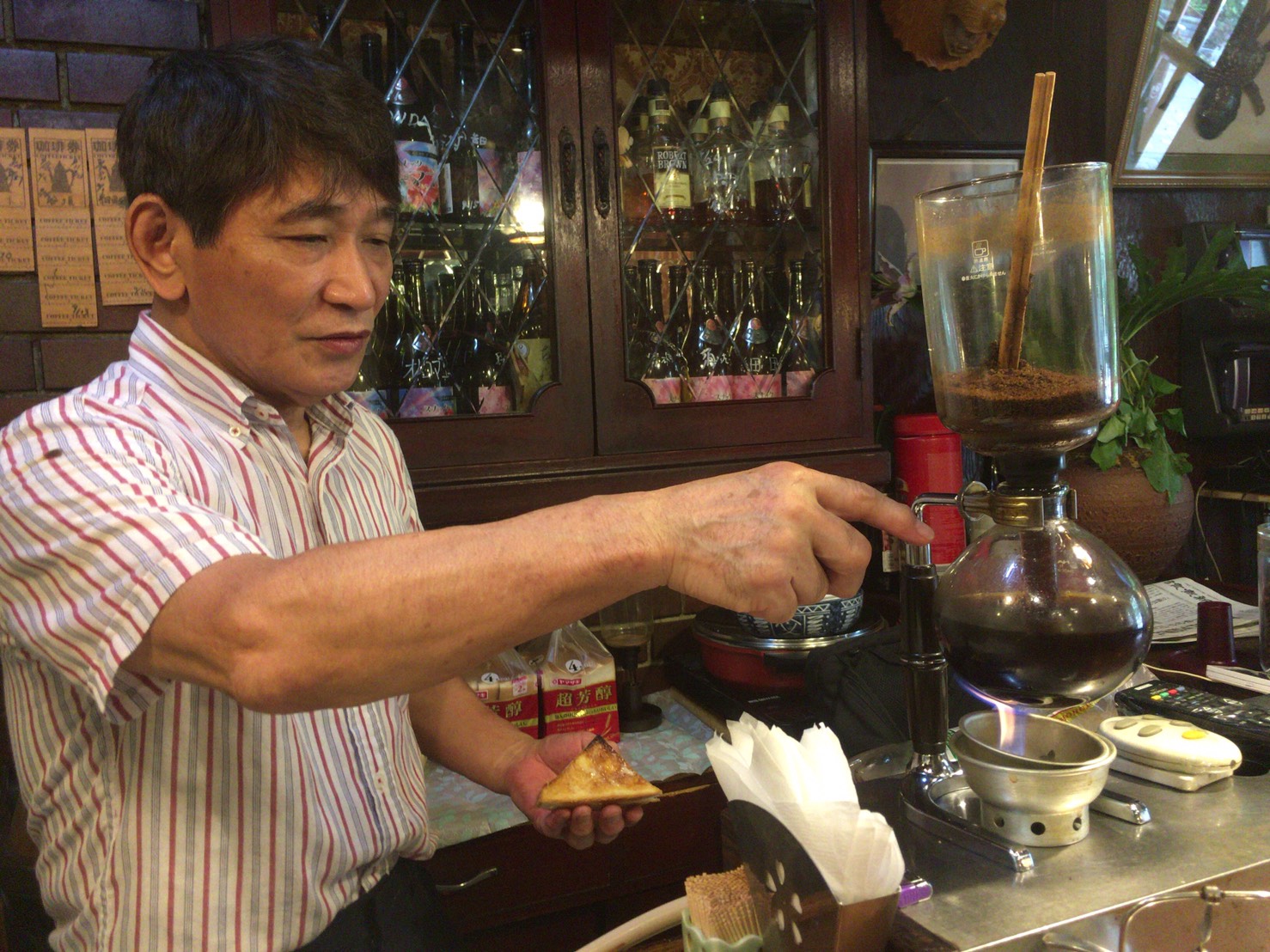 After order a couple of coffee, Shop staff took out this stylish tool.
This is called Siphon coffee maker or Vacuum coffee brewer in English.
Asking staff about it, He explained us about it in detail.
How it works about Siphon
Heating flask portion and boiling it, and inside of pressure goes up.
After that, Pressure in Fiasco flow from high to low and inside of water move up to funnel.
Finally, coffee and hot water are mixed, brew out from the filter.
The sound when the coffee is brewed or the way to do…
I bet siphon style is more beautiful than drip style.
Moreover, staff says siphon style coffee is more flavorful and bitter than drip one.
Morning combo
This is morning combo.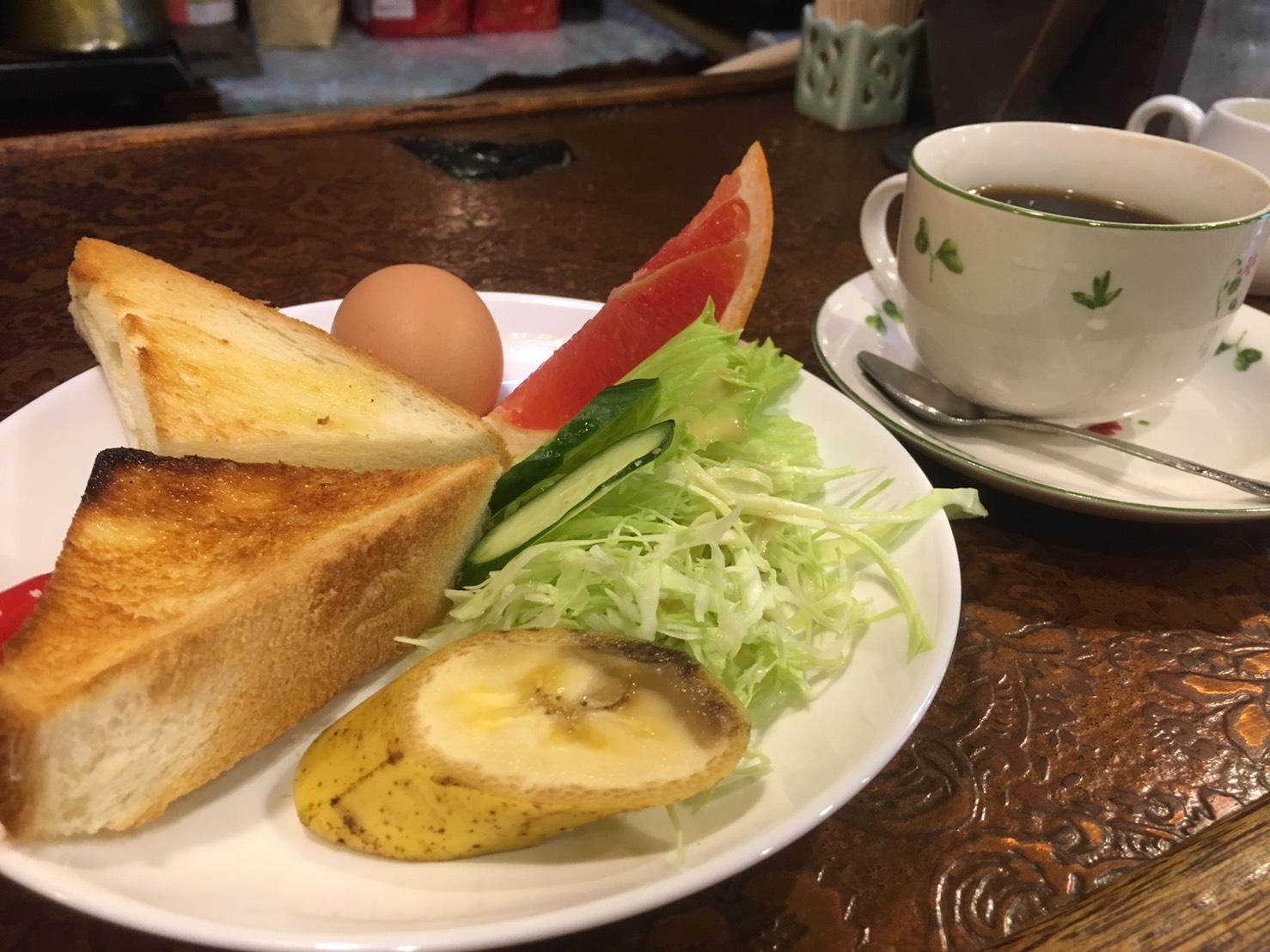 Two sandwiches, salad, grape fruit, boiled egg, banana and coffee.
It is super good deal!
Normally, only a couple of coffee price is 350 yen.
But New Mako, This combo costs 350 Yen.
Super price! What a valuable!
Syphoned style coffee is so tasty and beautiful.
After eating, Staff served me kelp tea as extra service.
They are so friendly, sweet and awesome!
When you eat breakfast in Nishikujo, I highly recommend "New Mako" and you can surely have luxury time.
INFORMATION
New Mako
Address

Osaka-city Konohana-ku Nishikujo 3-11-18
TEL

06-6468-9875
Opening hour

 7:00~17:00、 18:00~24:00
Close

Sunday