2018.11.03.Sat
Authentic Okonomiyaki and a Chat with the Locals
On the way to Nishikujo station, there is an incredibly eye-catching shop. It's indicated by red paper lanterns and a colorful billboard. This restaurant is a delicious Okonomiyaki and Teppanyaki place called "Origami".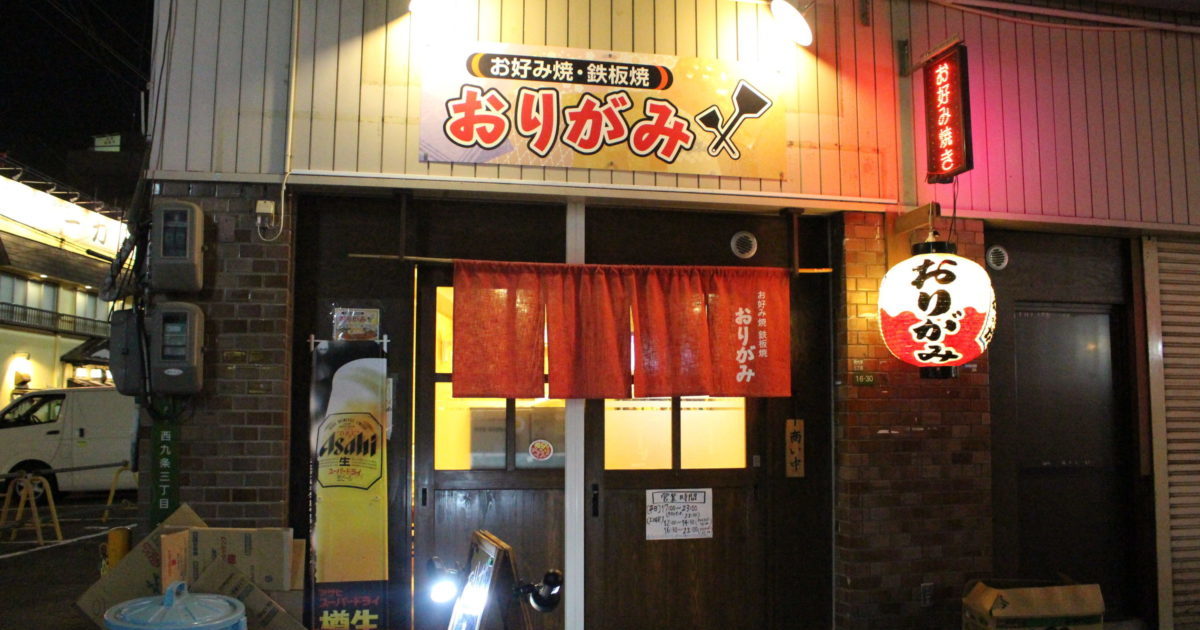 Origami is only a few minutes away from the SEKAI HOTEL reception. There are six counter seats and three tables with an iron plate.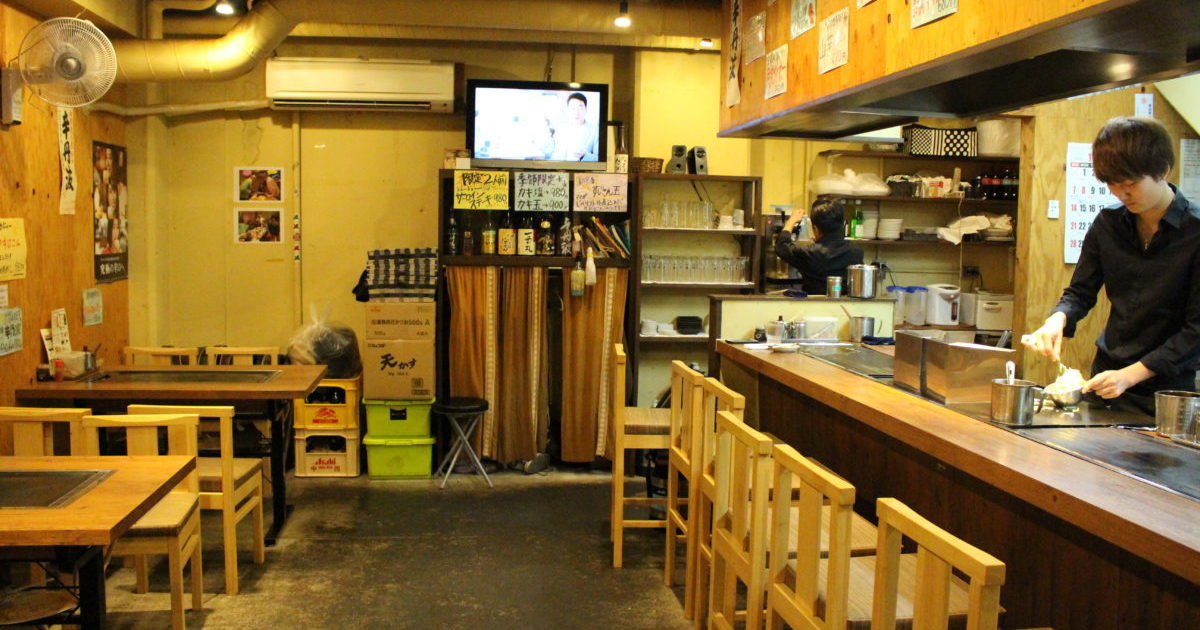 Okonomiyaki and Teppanyaki
Okonomiyaki is a Japanese dish that is especially popular in the Kansai and Hiroshima area. It is basically a Japanese-style pizza made from egg, flour, water, small shrimp, squid, and chopped cabbage. As "okonomi" means "to your liking", you can add whatever toppings you like. Popular toppings include: thinly sliced pork, red ginger, green onion, katsuobushi (dried bonito flakes) and more. Depending on which region you are visiting, the toppings may differ.
Teppanyaki is the general term for all dishes cooked on an iron plate, as "teppan" means iron plate and "yaki" means cooked or fried. Okonomiyaki is just one of many dishes one can enjoy at a Teppanyaki restaurant like Origami. Others include Yakisoba (fried noodles) or Monjayaki, which is famous in the Tokyo area.
The Owner
Origami is run by a female owner all by herself with only one other staff member. According to her, she wanted to create a place where all the guests could feel happy and comfortable. Since you can see locals, salarymen, couples and all types of people enjoy her restaurant, she seems to have managed to make her vision come true. She also says that she is really satisfied with her restaurant because there are always guests who enjoy her food and laugh happily.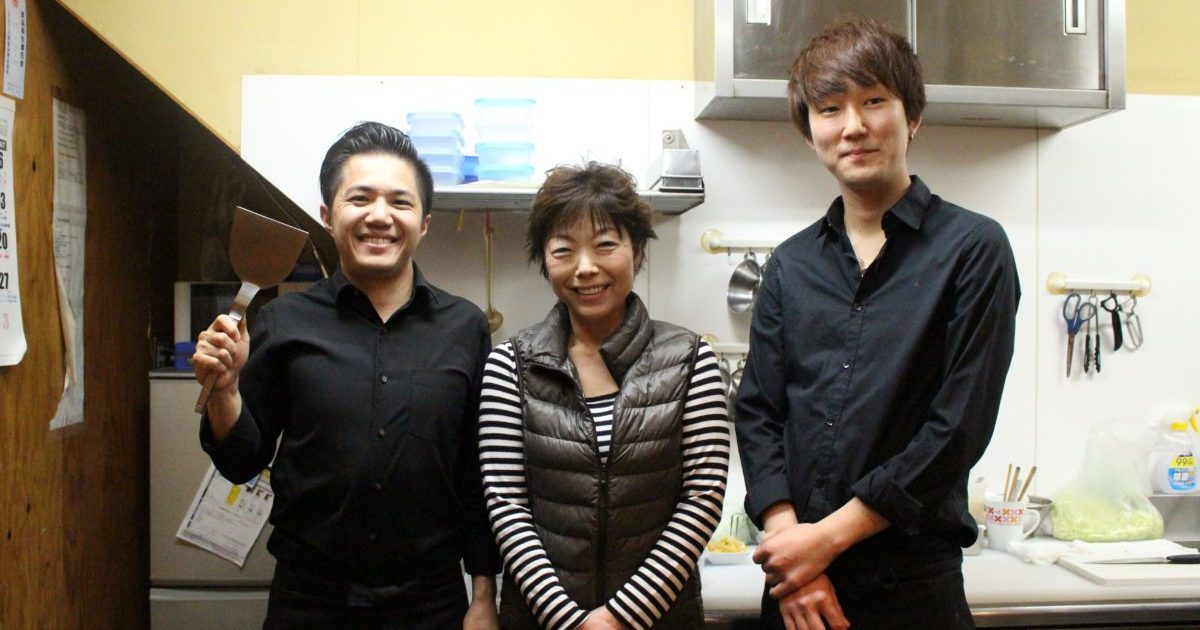 The Menu
Origami offers a variety of different dishes. They have a lot of appetizers, yakisoba and okonomiyaki. Compared to other Okonomiyaki restaurants, Origami offers a rather limited menu but because of that, the taste is particularly good. Especially famous is the Butatama Okonomiyaki and the Mix Tama Okonomiyaki, which is cooked with octopus, squid, pork, beef, shrimp and bean tempura.
The owner recommends this Okonomiyaki the most, as only Origami offers bean tempura as a topping.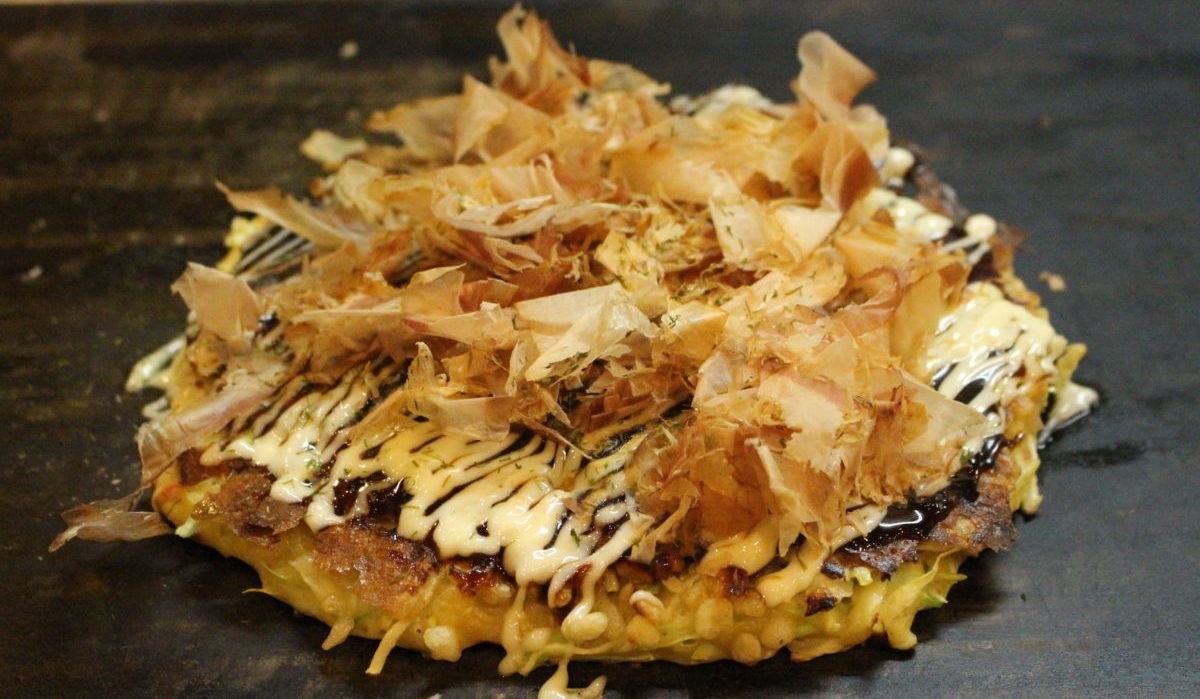 When you try the Mix Tama Okonomiyaki, it is first of all really hot, like all Okonomiyaki. At the same time, however, the inside is really soft and the outside crispy. All the ingredients work together to create an amazing, unique taste.
Both the texture and the taste are something you surely cannot find abroad, so I would definitely recommend trying Okonomiyaki at Origami in Nishikujo while having a chat with the locals.
INFORMATION
Origami
adress

Konohanaku, Nishikujyo,3-16-20
TEL

06-6464-2770
Opening hours

[Tue~Fri] 17:00~22:30(L.O.), [Sat・Sun・National holiday] 12:00~15:00(L.O.) 16:30~21:30(L.O.)
Closed

Monday or Tuesday when Monday is a National holiday