2018.02.09.Fri
Fluffy Takoyaki and a Heartwarming Smile
Have you been wanting to try Osaka's famous specialties called Takoyaki, but you do not know where to go? The answer to your dilemma is a small shop right next to Nishikujo station called Osaka Yaki Santa.
Takoyaki
You have probably heard of Takoyaki as one of Osaka's most famous dishes. Takoyaki are very hot ball-like treats that are filled with octopus and other things, depending on your liking. This snack became popular in the Kansai region in the 1930s and eventually spread to to other regions of Japan. To this day, it is still an incredibly popular dish among Japanese and foreigners too.
Osaka Yaki Santa (大阪焼き三太)
One day I felt like eating Takoyaki, so I went to Osaka Yaki Santa on my way to the station. While waiting for the Takoyaki I ordered, I was able to watch the owner making Takoyaki from up close.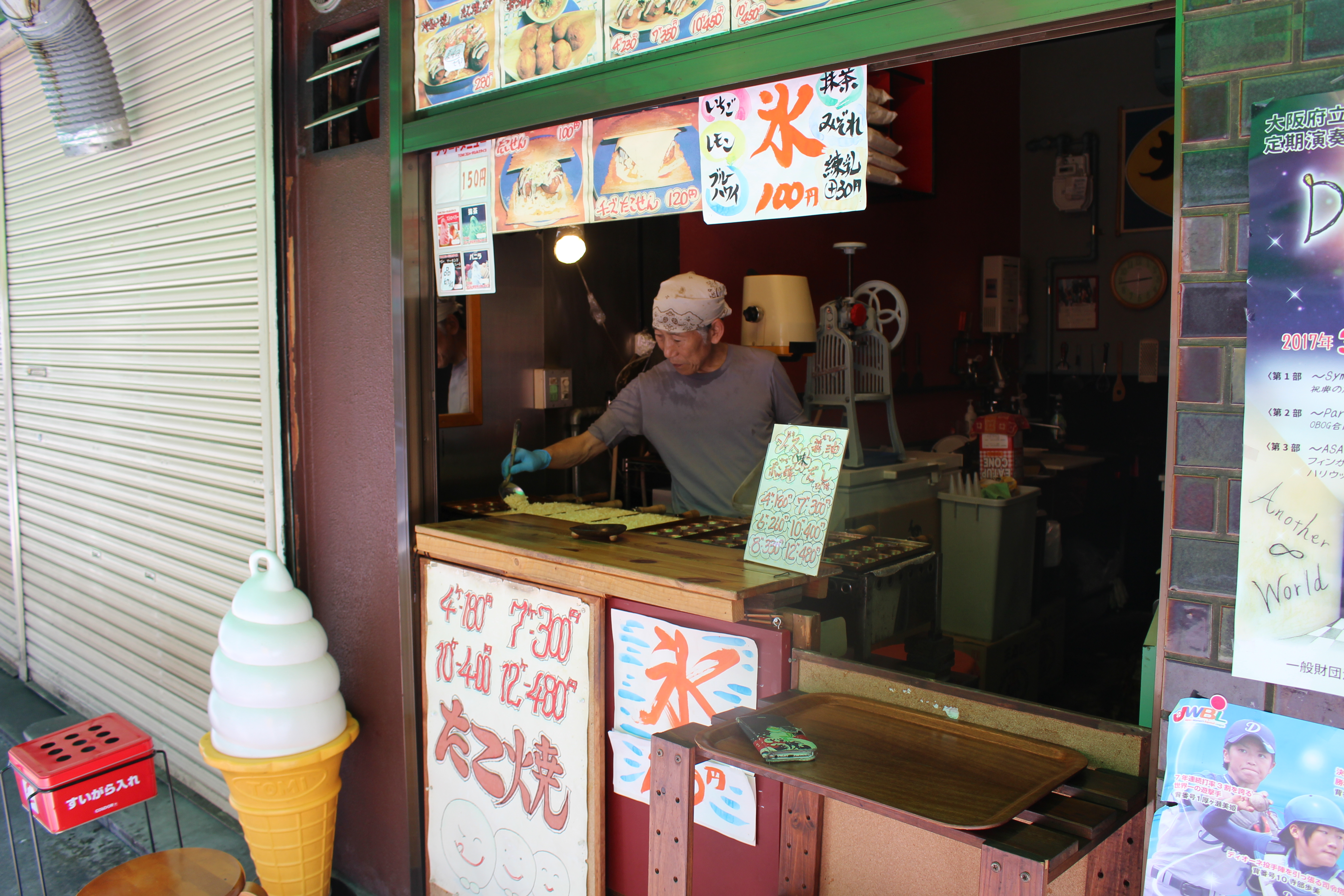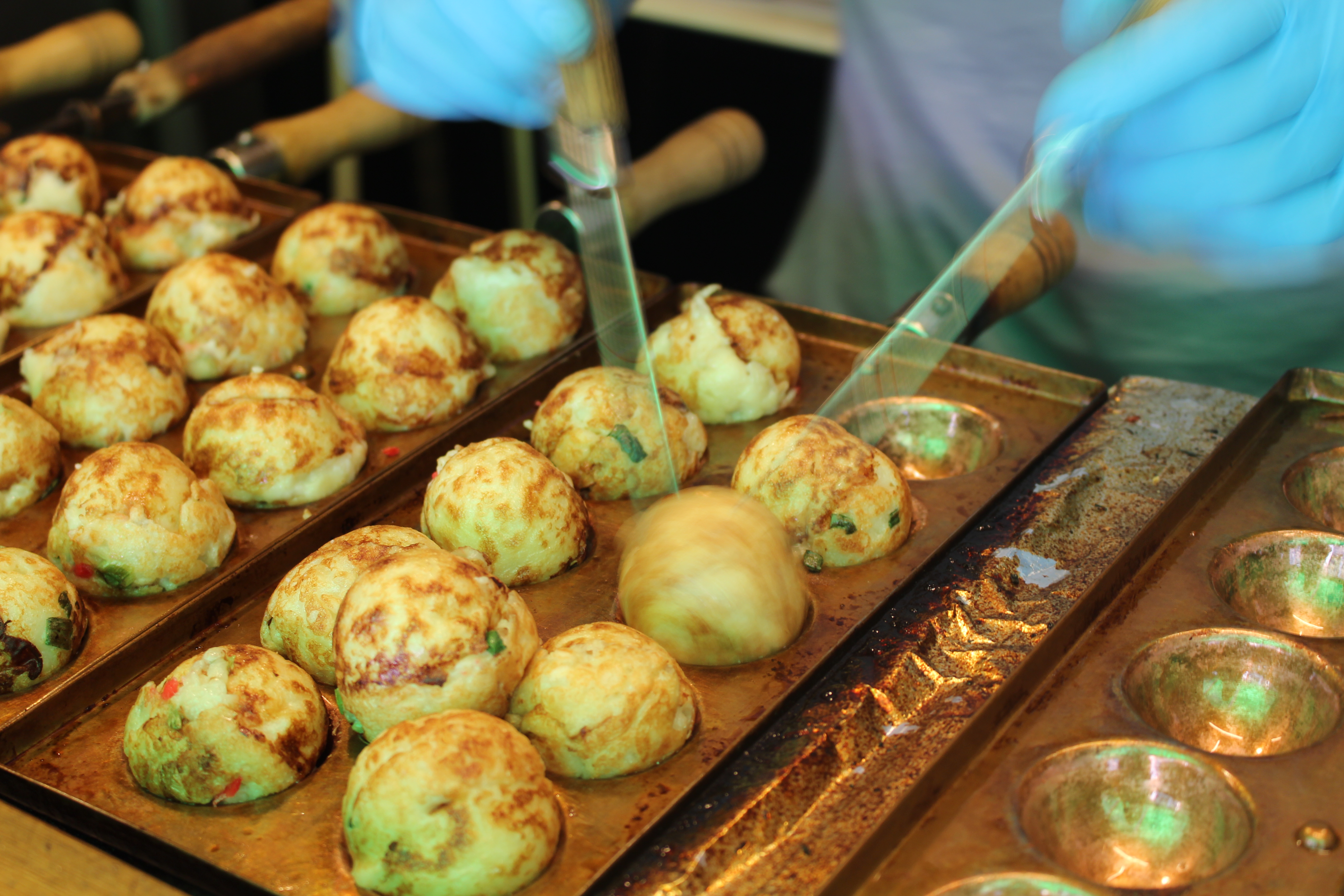 After pouring the dough onto the iron and adding all the ingredients, he started shaping the Takoyaki into beautifully round balls by quickly flipping them around with two sticks. Looking at his exquisite technique, I felt like I should practice making Takoyaki more, because for someone from Osaka, I am horrible at making them.
The owner also started telling me some personal anecdotes.
For example, he lived in Nigeria for one year when he was young. On top of that, he almost bought a cottage at the foot of Mount Fuji many years ago but made the right decision to not do it, as his friend who did ended up bankrupt.
They were such interesting stories, I didn't even realize that 15 min had already passed and that the Takoyaki were finished.
Proud of Being Japanese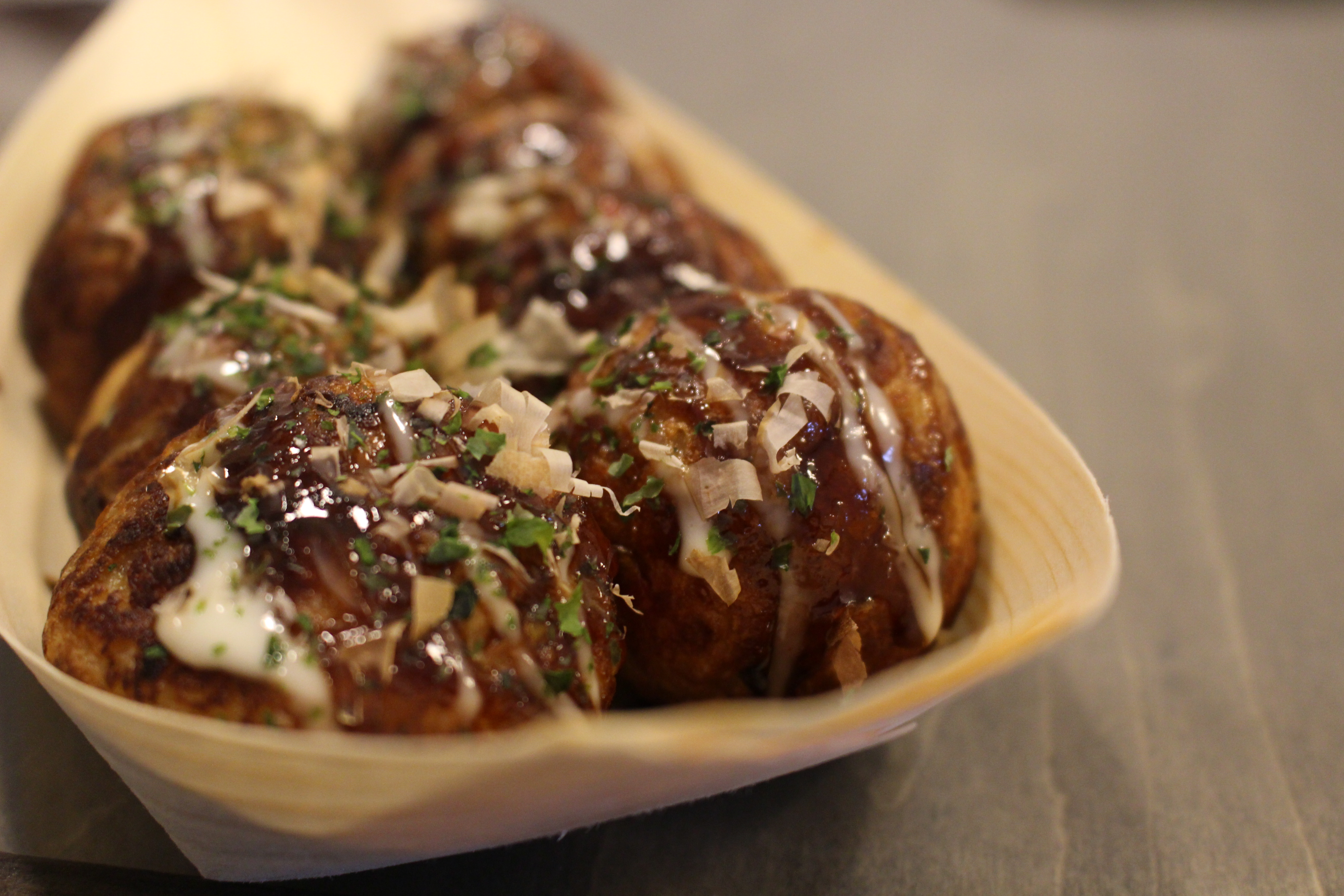 The Takoyaki tasted so good. Fluffy and so soft, they were practically melting inside my mouth.
A portion of 4 Takoyaki costs only 180 Yen which is a great deal considering their amazing taste. I hope I'll be able to make Takoyaki of the same quality one day.
However, the best thing about Osaka Yaki Santa is not the food, but the owner's wonderful friendly smile.
Why don't you try and go to Osaka Yaki Santa to see his wonderful smile for yourself?
INFORMATION
大阪焼き三太
Adress

3-11-18, Nishikujo, Konohana-ku Osaka-shi, Osaka, 554-0012, Japan
TEL

06-6468-6663
Open

11:00~20:00
Closed

Sunday