2018.10.28.Sun
A Japanese Town's Bar Event Vol.2: Happiness Comes to Those who eat
After telling you all about the "Fuse Ebisu Bar" event, in Volume 2, we are now going to show you how to bar hop in Fuse and introduce some of Fuse's most interesting bars.
Colorful and Vibrant Shopping Street
The shopping street during "Fuse Ebisu Bar" seems more energetic and vibrant than usual, being packed with people. Delicious smells fill the air and make your stomach rumble.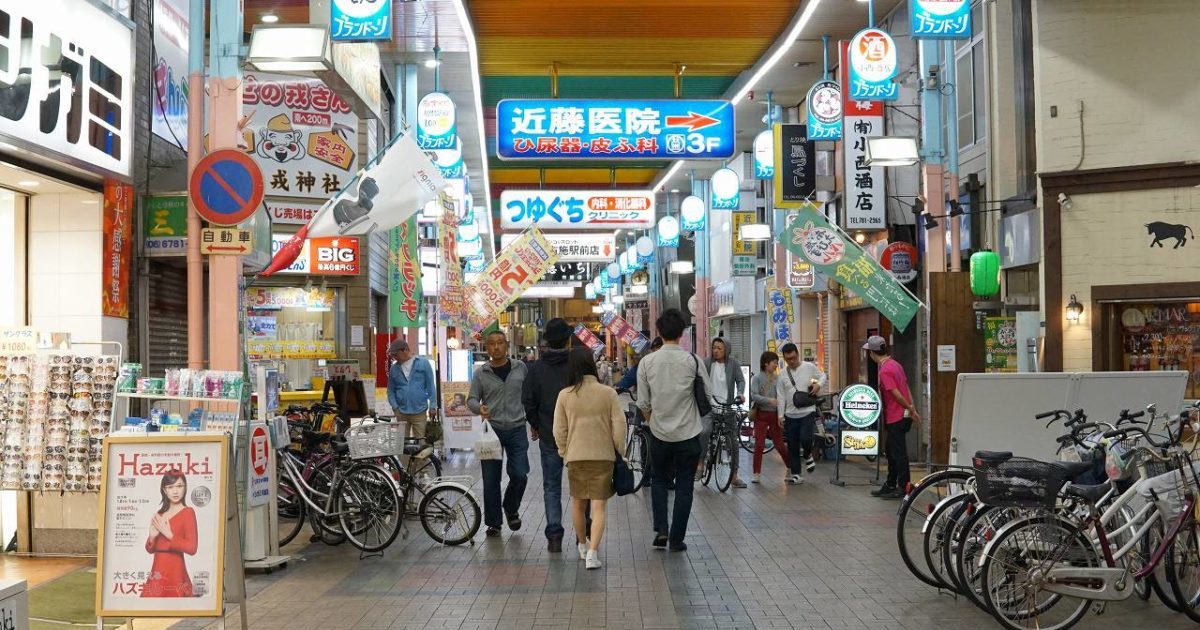 There is such a big variety of bars joining the event that we couldn't decide where to go and kept wandering up and down the shopping street. Eventually, we managed to decide what we want to have first.
Oyaji-Sushi Ikki: Masterful Sushi Restaurant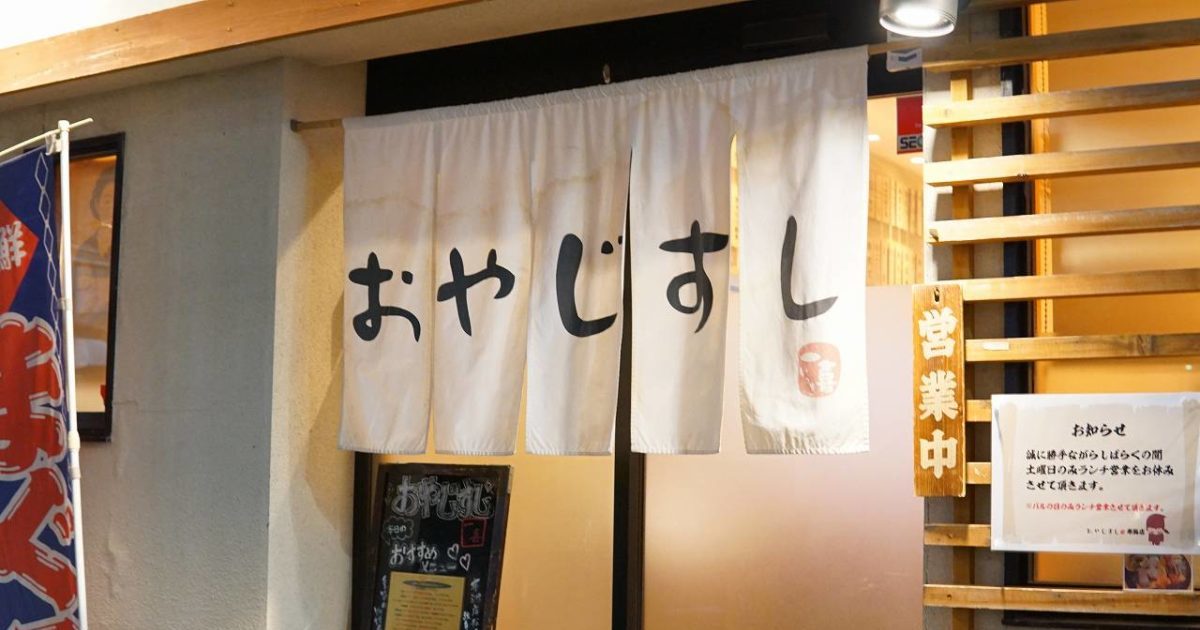 A wooden front with a white shop curtain. The faint smell of vinegar. We're standing in front of a sushi restaurant. As you may know, to make sushi, vinegar is mixed into the rice, which is why sushi restaurants always smell of it. The thought of getting to eat fresh fish makes us enter the restaurant.
Looking at the menu, we almost start drooling because everything sounds so delicious.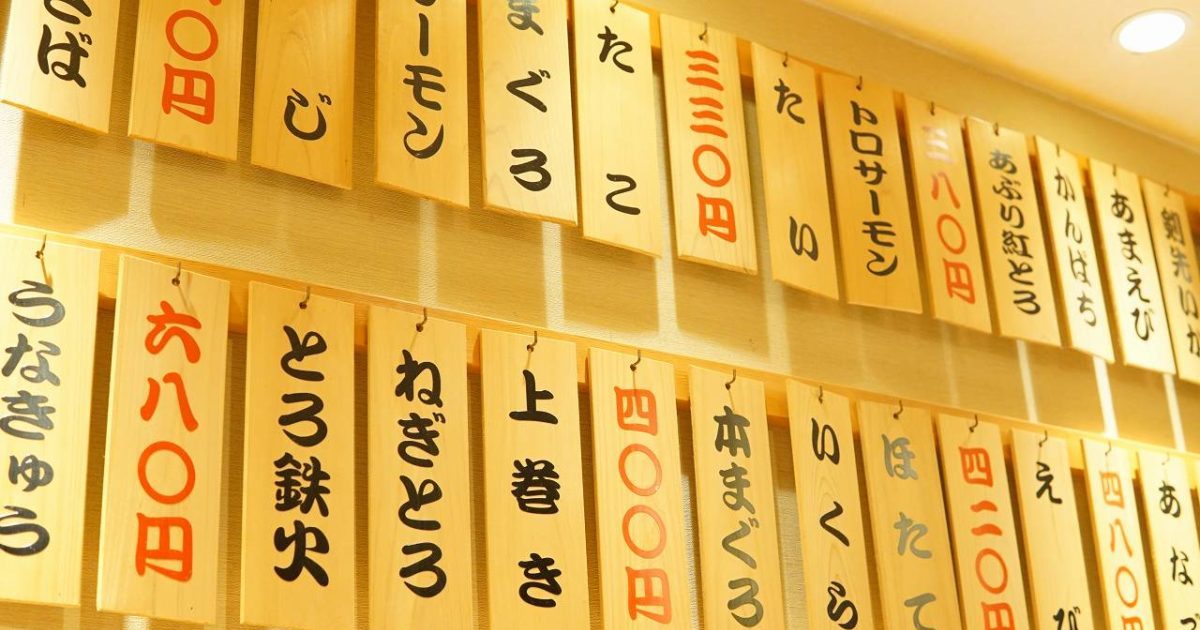 The bar event's special menu includes a combo of 4 types of sushi including some rare bluefin tuna and a drink of choice.
Just take a look at this beautiful assembly of sushi.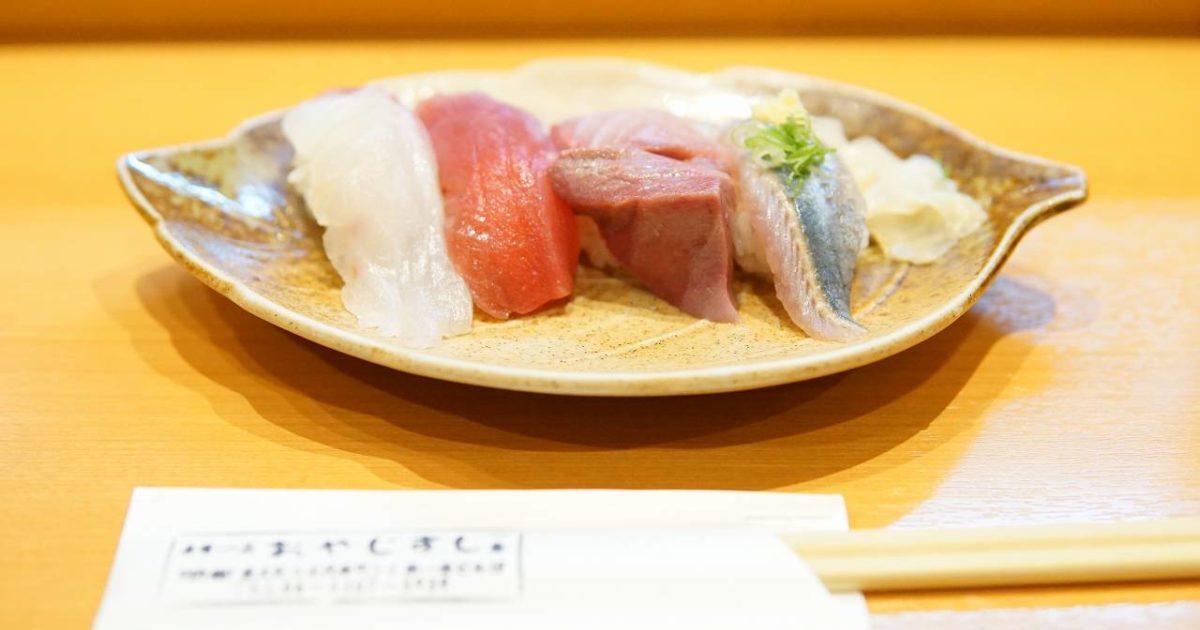 The sliced raw fish and the specially prepared sushi rice make for a delicate combination of flavors.
Once again, we all realize how good the flavors fit together and that that is what makes sushi so popular. The chef's craftsmanship really shines in his sushi.
Another reason for choosing this restaurant is that you get to see the friendly owner prepare the sushi right in front of your eyes. It's really fascinating to see how to professionally form the rice and slice the fish.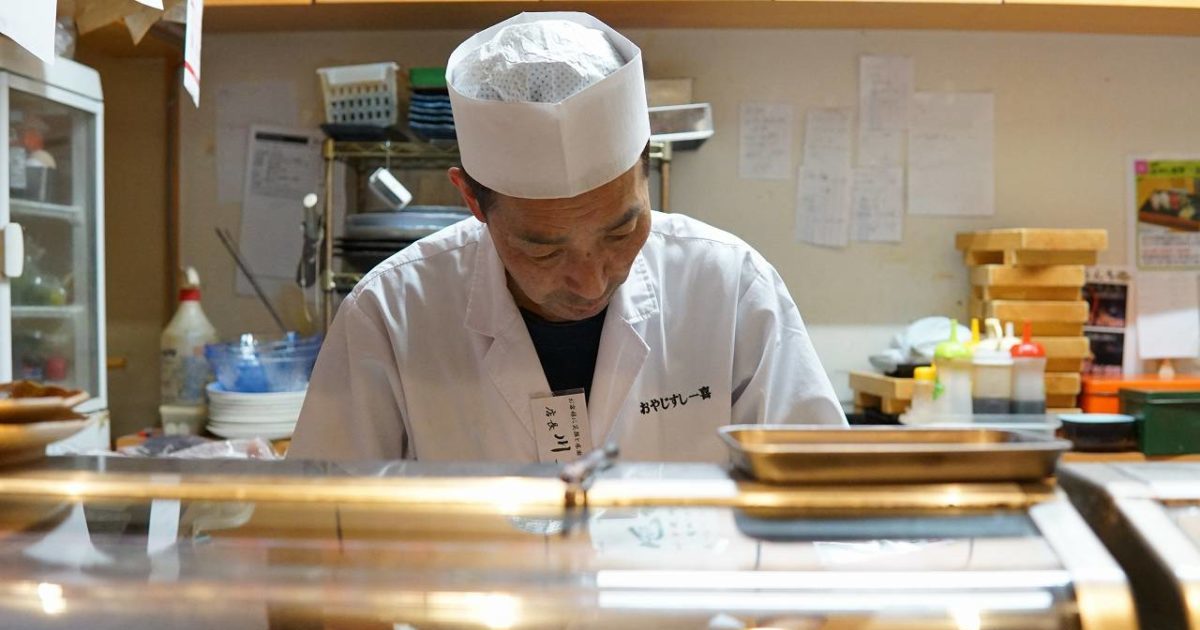 After enjoying the traditional Japanese taste of sushi, we went to look for a more western taste.
Bob Burg: Japanese-style Hamburger Place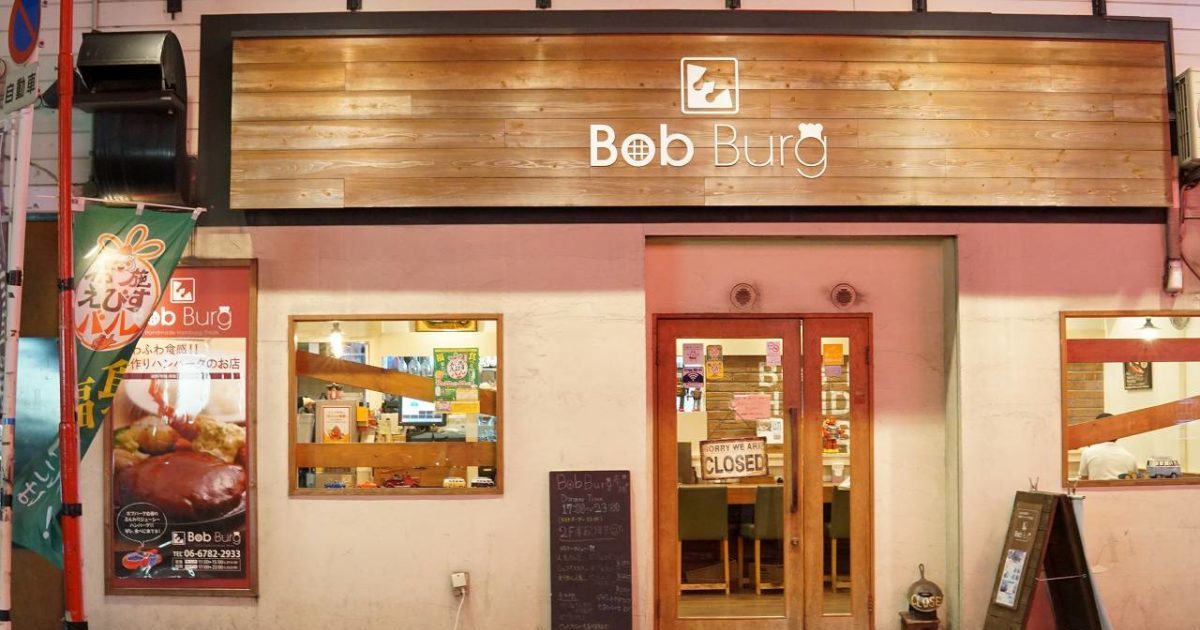 Bob Burg already looks really stylish from the outside. It has a wooden front and you can immediately tell that it is a popular restaurant. The inside is also really adorable as it is decorated with cute small articles.
The bar menu at Bob Burg offers a combo of a cheese hamburger steak with a drink.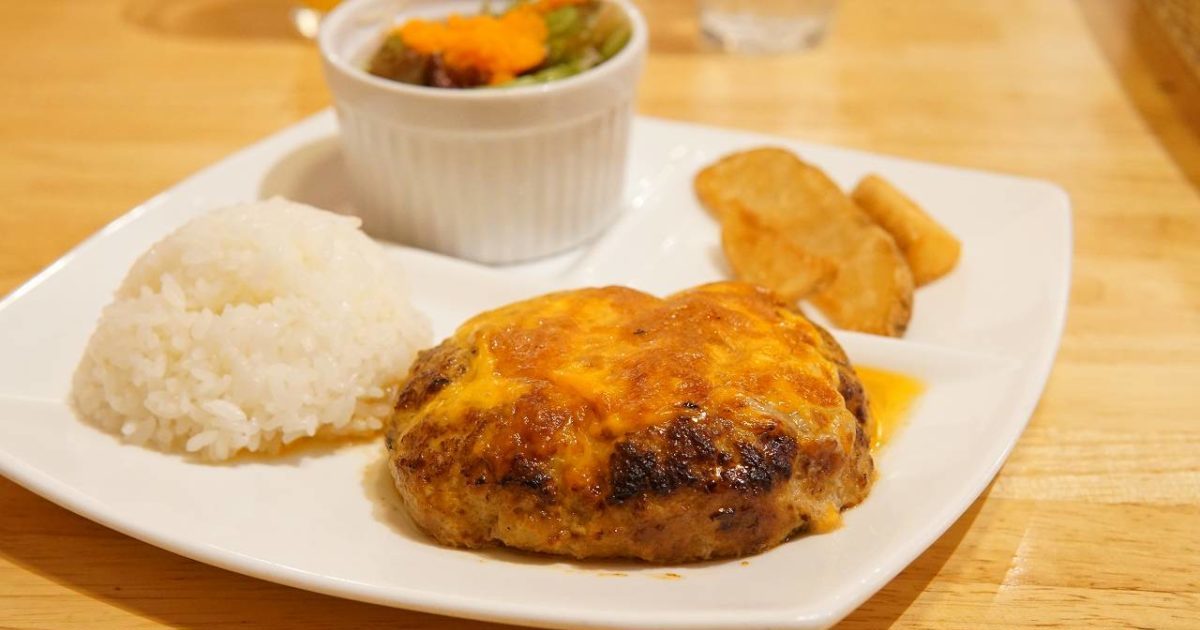 It's impossible to put into words how well the cheese and the hamburger steak fit together. Especially the moment when you cut the steak for the first time is thrilling because it shows how soft and juicy it is. Bob Burg's handmade hamburger steak alone makes you feel really full and satisfied.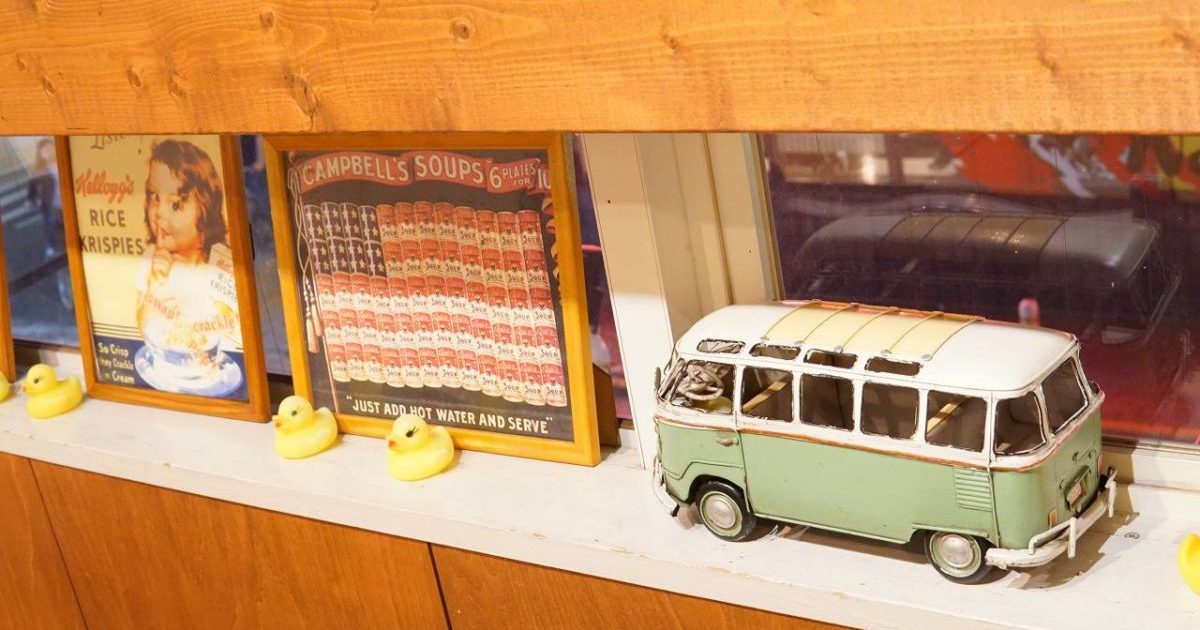 The cute little decorations inside remind of a different time. We were resting our stomachs for a little bit while looking at the adorable decorations before we went on our way to the next stop.
The next shop is something that might be a little curious to you, but if you're feeling a little brave, it's worth a visit.
Horsemeat Stand Ichiba: Popular Specialty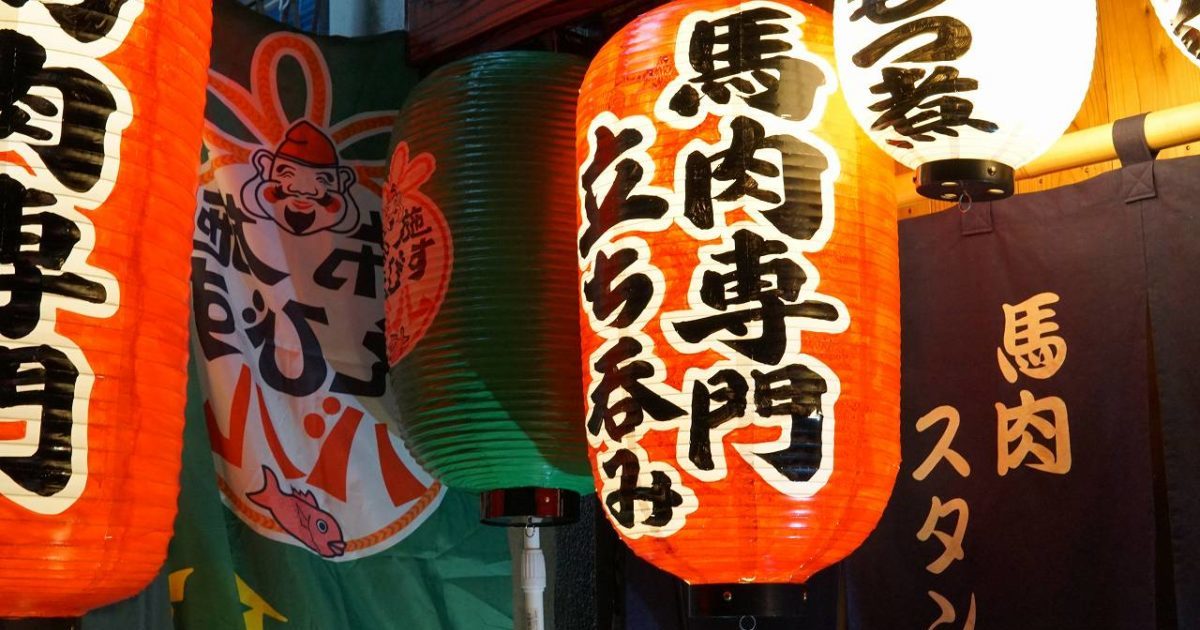 As you can probably tell by the name, this is a place where you can enjoy authentic horsemeat. Horsemeat is actually quite popular in Japan, especially among women because it contains little fat. It's also really soft and not too heavy on the stomach.
The special event menu offers a combo of 2 types of creative horsemeat-sushi, some horsemeat-sashimi with grape and truffle salt and a drink.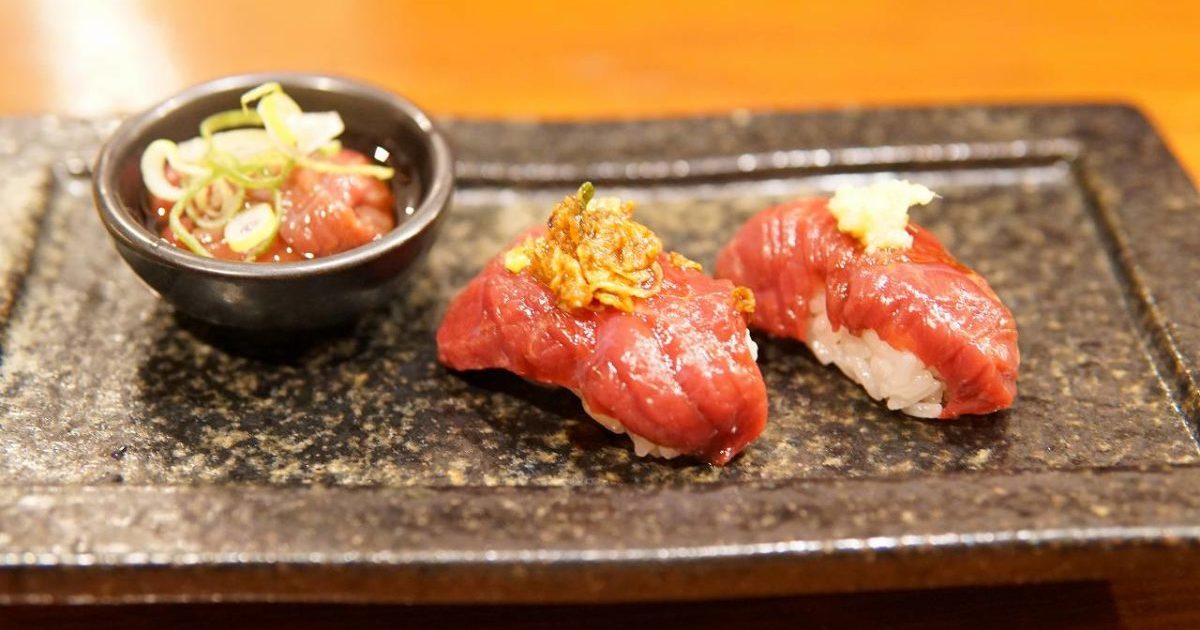 The soft horsemeat practically melts on your tongue, it's so delicious. The restaurant's quality is amazing and the price reasonable as well.
On top of that, the menu is also really abundant, which makes you want to try everything!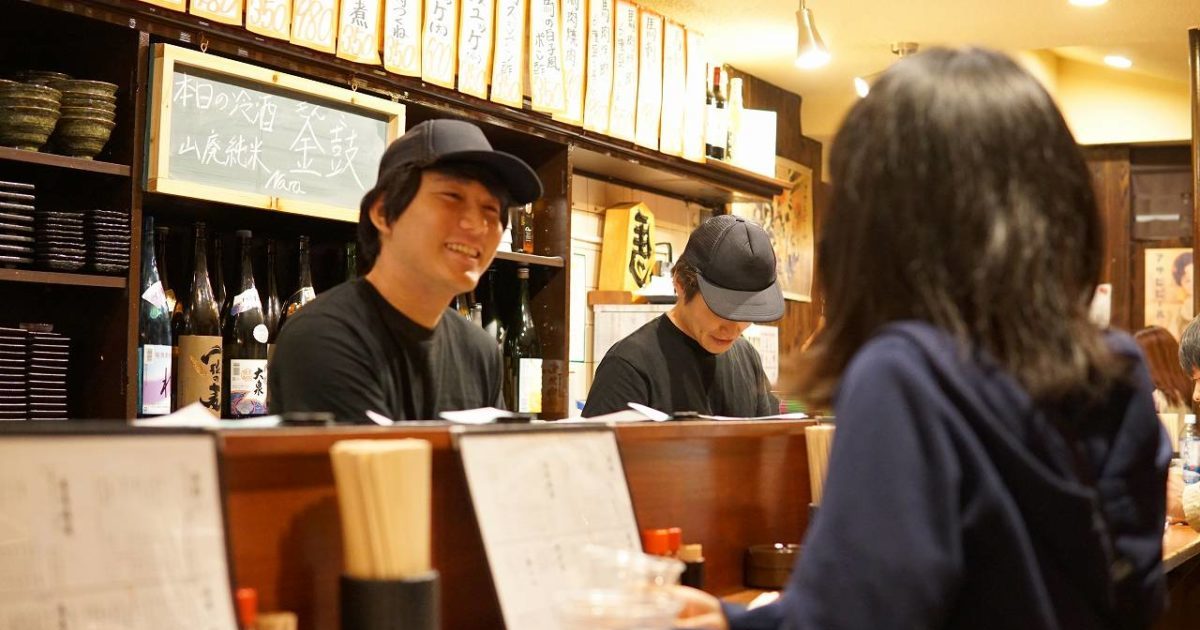 One of the charming points of a standing bar is the fact that you get to meet the nice staff and other customers. You get to communicate with the locals while enjoying delicious Japanese food.
Fun and Satisfying Bar Hopping
What we can say after enjoying so many restaurants and bars through the "Fuse Ebisu Bar" event is that this event is probably one of the best chances to enjoy bars and restaurants around Fuse.
But we can't wait until the "Fuse Ebisu Bar" event takes place again next year, we'd like to visit the above shops again, like a regular customer.
Fuse's shopping street's atmosphere really makes you feel the warmth of people and and a bit of  nostalgia for the old times.
Why don't you visit Fuse to try the delicious foods mentioned today, but also to get a taste of the atmosphere as well!
INFORMATION
Sushi Restaurant: Oyaji-Sushi Ikki
Address

Daiichijubiru1F
3-3 Ajiroshimmachi,
Higashiosaka-shi, Osaka-fu 577-0057
Japan
TEL

050-3954-5917
Open

Mon~Fri:dinner 5:30pm~翌5:00am(L.O. 4:30 am)
Sat:lunch・dinner 11:30am~5:00am(L.O. 4:30am)
Sun・Holiday:lunch・dinner 11:30am~12:00am(L.O. 11:30pm)
Closed

Irregular holiday
INFORMATION
Bob Burg
Address

2-2 Ajiroshimmachi,
Higashiosaka-shi, Osaka-fu 577-0057
Japan
TEL

06-6782-2933
Open

Mon~Sun、Holiday、the day before holiday: 11:00am~3:00pm (cuisine L.O. 2:30pm drink L.O. 2:30pm) 5:00pm~11:00pm (cuisine L.O. 10:00pm drink L.O. 10:00pm)
Closed

—-
INFORMATION
Horsemeat Stand Ichiba
Address

1-3-22 Chodo,
Higashiosaka-shi, Osaka-fu 577-0056
Japan
TEL

050-5593-5568
Open

[Tue~Sun] 3:00pm~11:00pm(L.O. 10:30pm)
Closed

Monday & 2nd, 4th Tuesday of every month