2018.11.07.Wed
KINTARO PAN ~Bakery loved by locals for 98 years~
Hello!!
I am going to introduce about KINTARO PAN ( PAN means bread in Japanese ) which is located 2 minutes away from SEKAI HOTEL Fuse.
I actually love bread more than rice so I'm so happy that SEKAI HOTEL is close to KINTARO PAN.
They have been introduced so many times in various media.
That's why a lot of people know about KINTARO PAN.
What's that voice?
When I was humming "Country roads"on the way to go to KINTARO PAN, which is the BGM of the shopping street, I heard this ;
"TADAIMA YAKITATENOPANGA DEKIAGARIMASHITA IKAGADESUKA~"
Meaning is "won't you have some fresh breads?"
You may get influenced by this announcement and enter the store.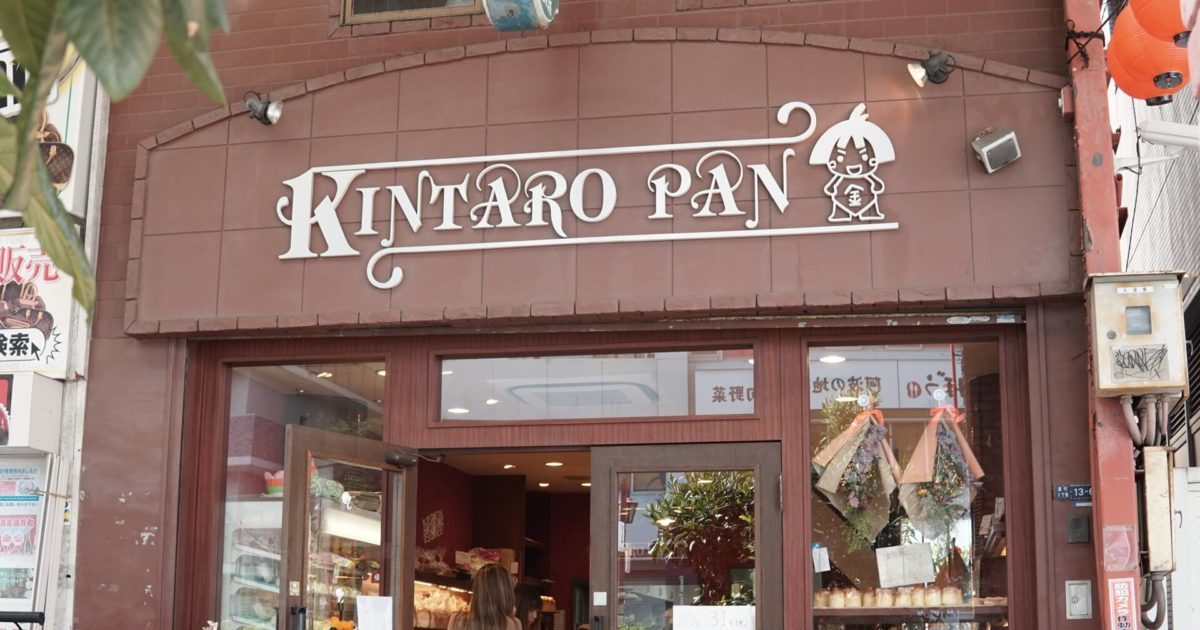 Happy place that is full of breads
KINTARO PAN is full of many kinds of appetizing bread such as Plain breads, Pastries, Filled and Stuffed breads, Rusks and so on.
There are about 100 kinds of breads.
Look all over the bakery, you can see bread! bread!! bread!!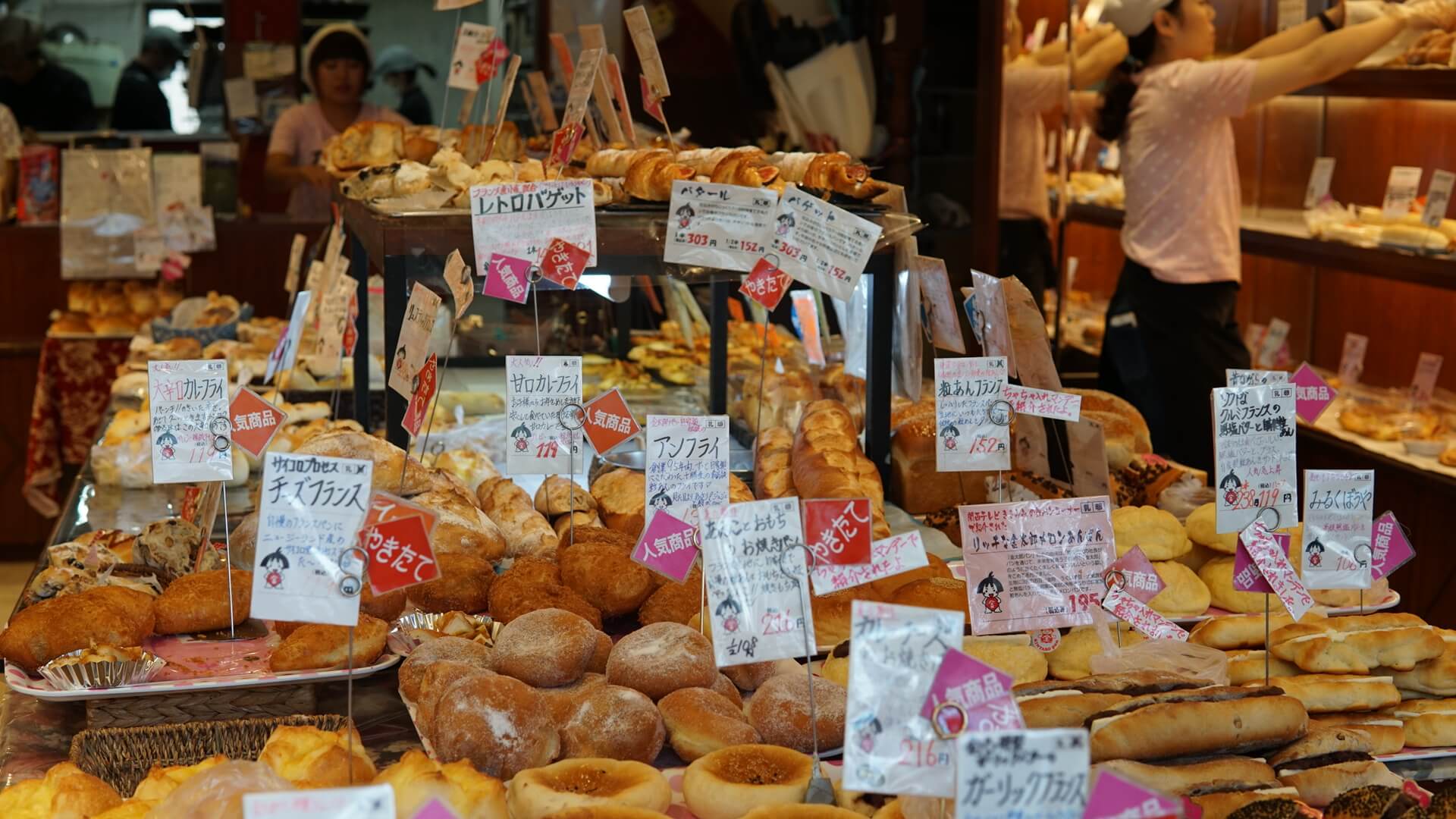 It is not a surprising thing that they have many kinds of breads because KINTARO PAN has 98 years of history.
It has been loved by local people for many years.
Current shopkeeper is Mr, Imazaki, and he is a third-generation shopkeeper.
Shopkeepers keep continuing to develop new kinds of breads from the first-generation.
That's why, there are so many kinds of breads.
Origin of KINTARO PAN
I was wondering why they named "KINTARO PAN".
KINTARO is the leading character of Japanese old fairy tale.
I was wondering what is related to bread with KINTARO.
Mr. Imazaki told me that his grandmother named it.
She wished for children in Fuse became healthy like KINTARO by eating breads, so she named KINTARO PAN.
We are definitely sure that we get cheerful energy from delicious breads and bright staffs.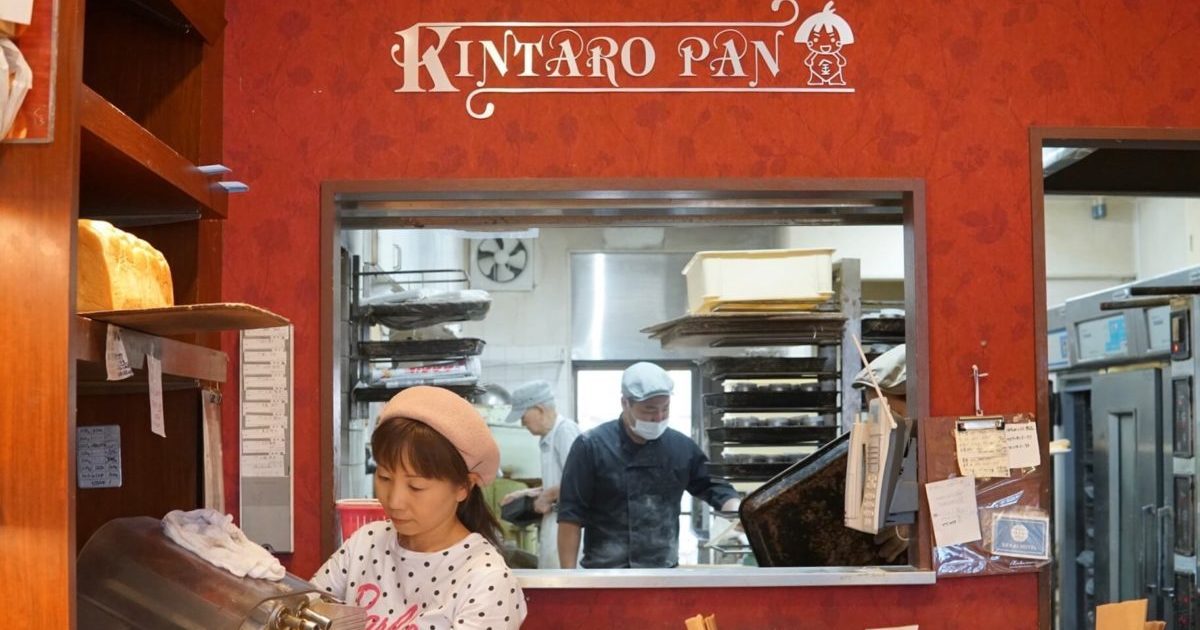 Brioche has been loved since long time ago
Brioche is one of the popular sweet bread in France.
When Brioche had not been known yet in Japan, KINTARO PAN made bread that mimicked it.
It is the best seller breads because of simple taste that use a lot of butter!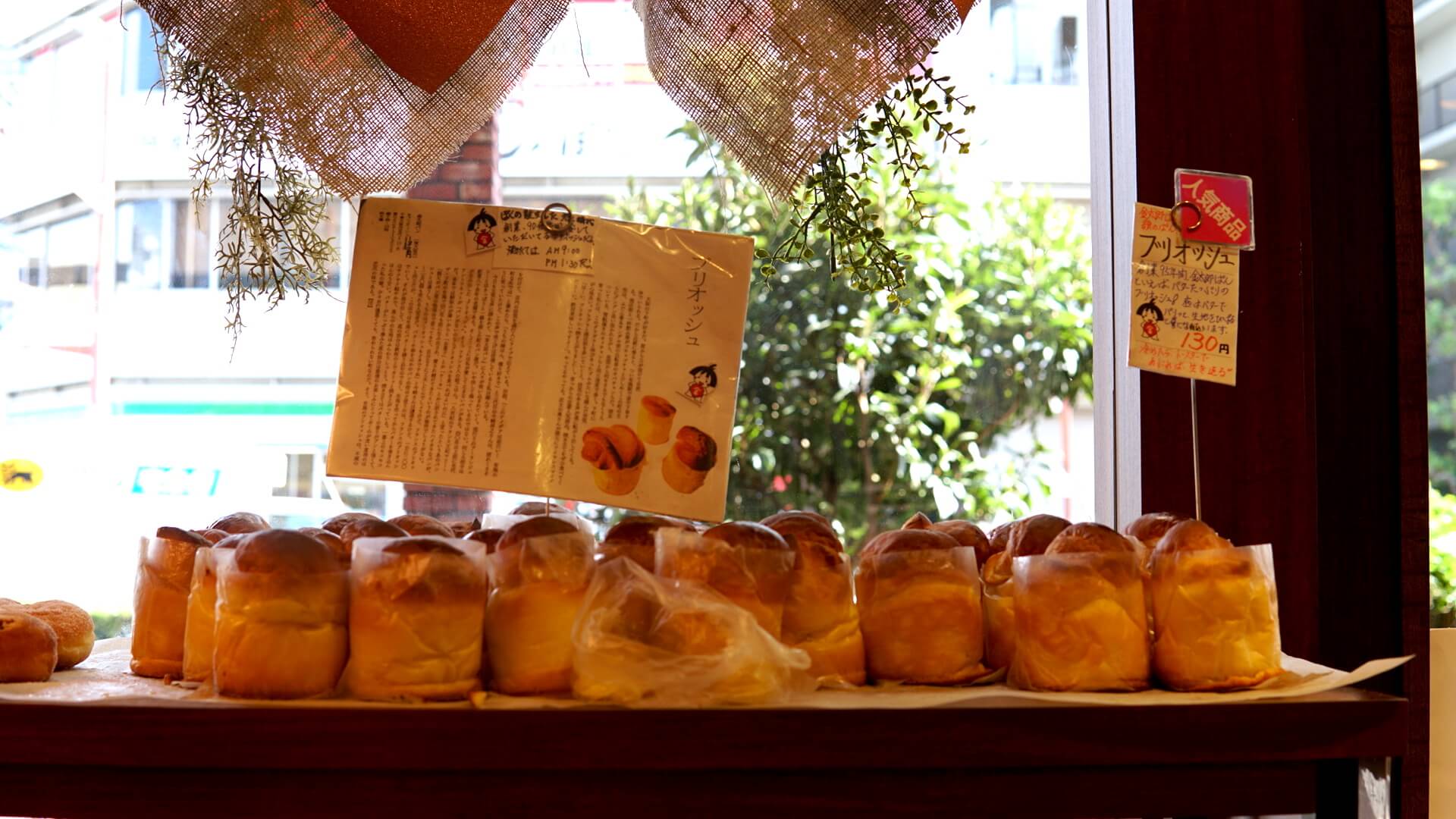 KINTARO PAN doesn't have eating space.
However, SEKAI HOTEL's guests can eat breads you bought in KINTARO PAN in SEKAI HOTEL's cafe from 10 a.m. to 11 a.m.
By the way, I bought brioche that use a lot of butter, mashed sweet red bean paste bread that not too sweet and conservative, and a little spicy curry bread.
All of these were very delicious , what's more good? It costs under 500 yen although I bought 3 kinds of breads.
Very reasonable.
I strongly recommend KINTARO PAN!!!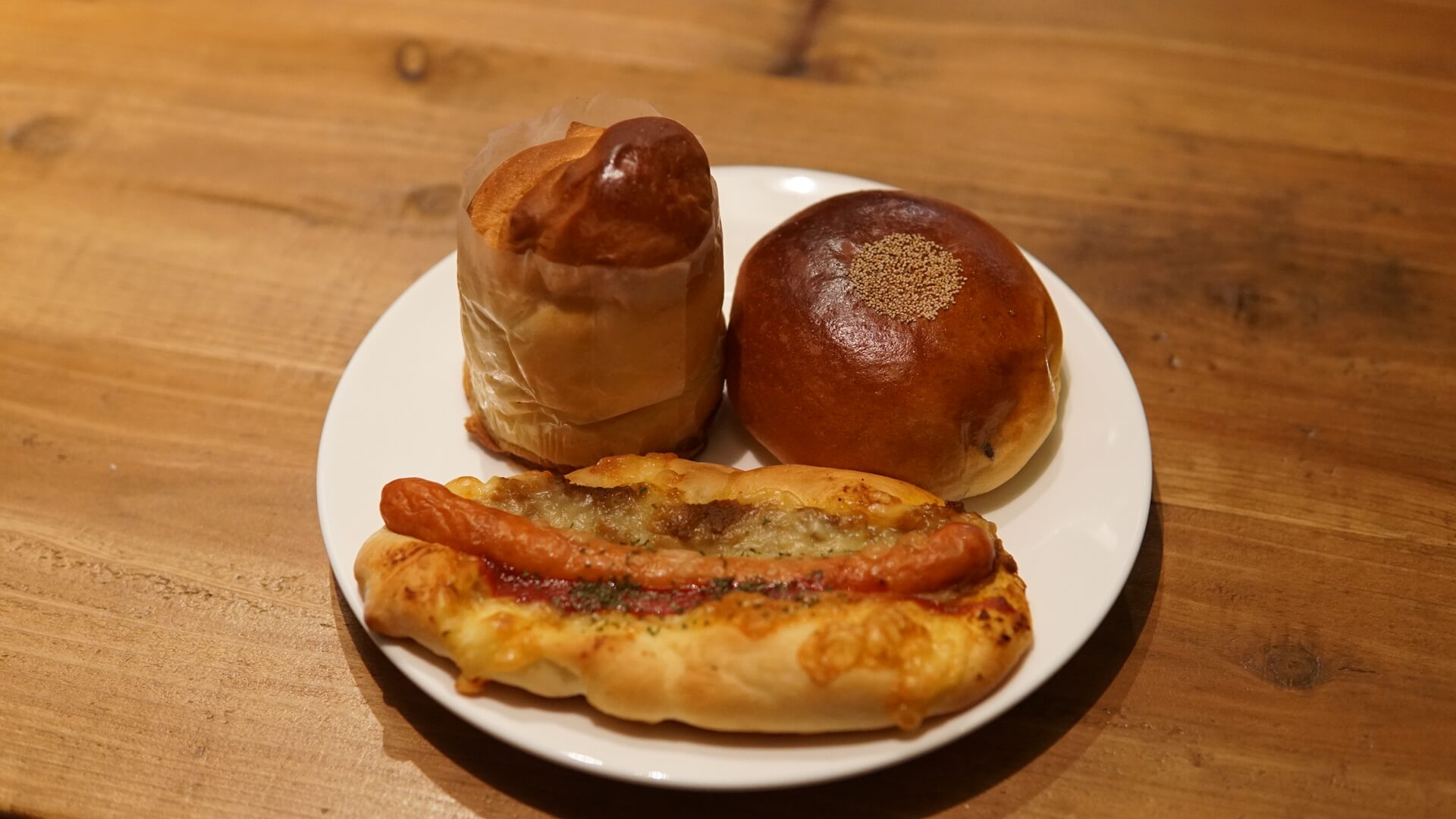 INFORMATION
KINTARO PAN
Address

Higashiosaka-shi Ajiro 1-13-6
TEL

06-6721-3023
Opening hour

7:30-22:00
Regular holiday

Thursday