2018.11.07.Wed
Kintaro Pan ~A Japanese Bakery Beloved by Locals for 98 Years~
"Pan" means bread in Japanese and surprisingly to some, bread is incredibly popular in Japan. No matter where you go, you will always find a bakery. But today I will be talking about a very special bakery that is just 2 minutes away from SEKAI HOTEL Fuse. This treasure of a bakery is called Kintaro Pan.
It's actually really famous and has been in various kinds of TV programs, which is why many people know about it.
What's That Voice?
Listening to "Country roads" being blasted from the speakers of the shopping street, I am on my way to Kintaro Pan. When suddenly I hear
"TADAIMA YAKITATENOPANGA DEKIAGARIMASHITA IKAGADESUKA~"
The loud voice is asking me if I want some freshly baked goods. Like every time when I hear this announcement, I enter Kintaro Pan.
You may also find yourself getting influenced by this announcement and unconsciously enter the store. And if it's not the announcement, the cute design and mouthwatering smell will definitely convince you.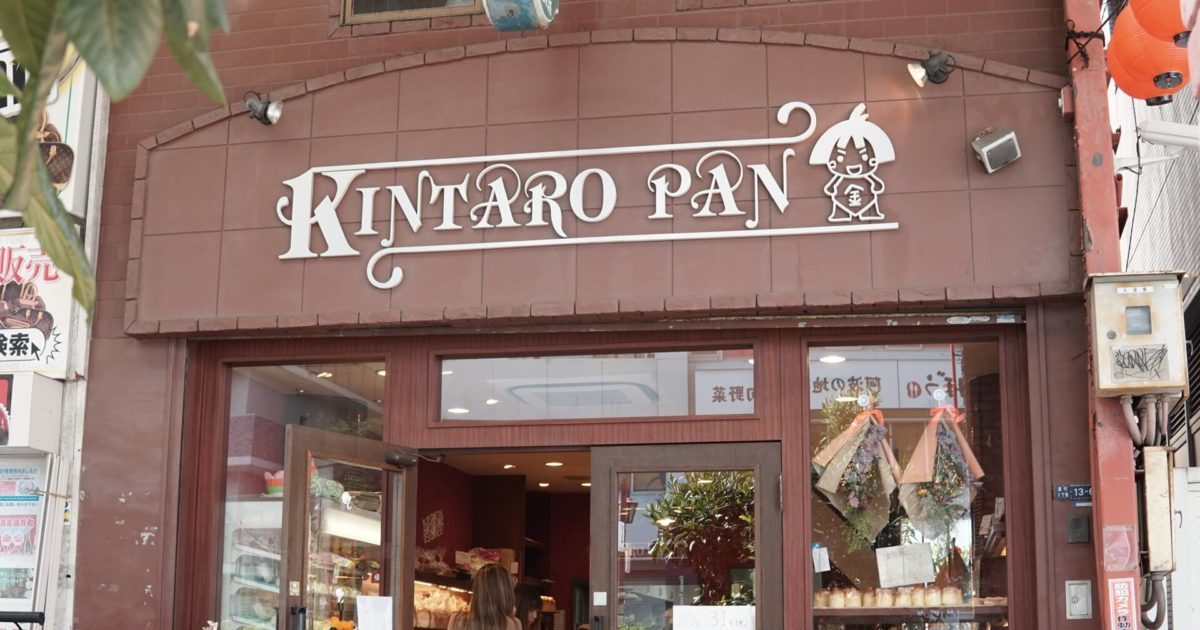 Bread Paradise
Kintaro Pan is full of different kinds of appetizing bread and baked goods. They offer plain bread, but also pastries, filled and stuffed bread, rusks, all kinds of sweets bread and so on.
There are about 100 kinds of baked goods. It's like paradise.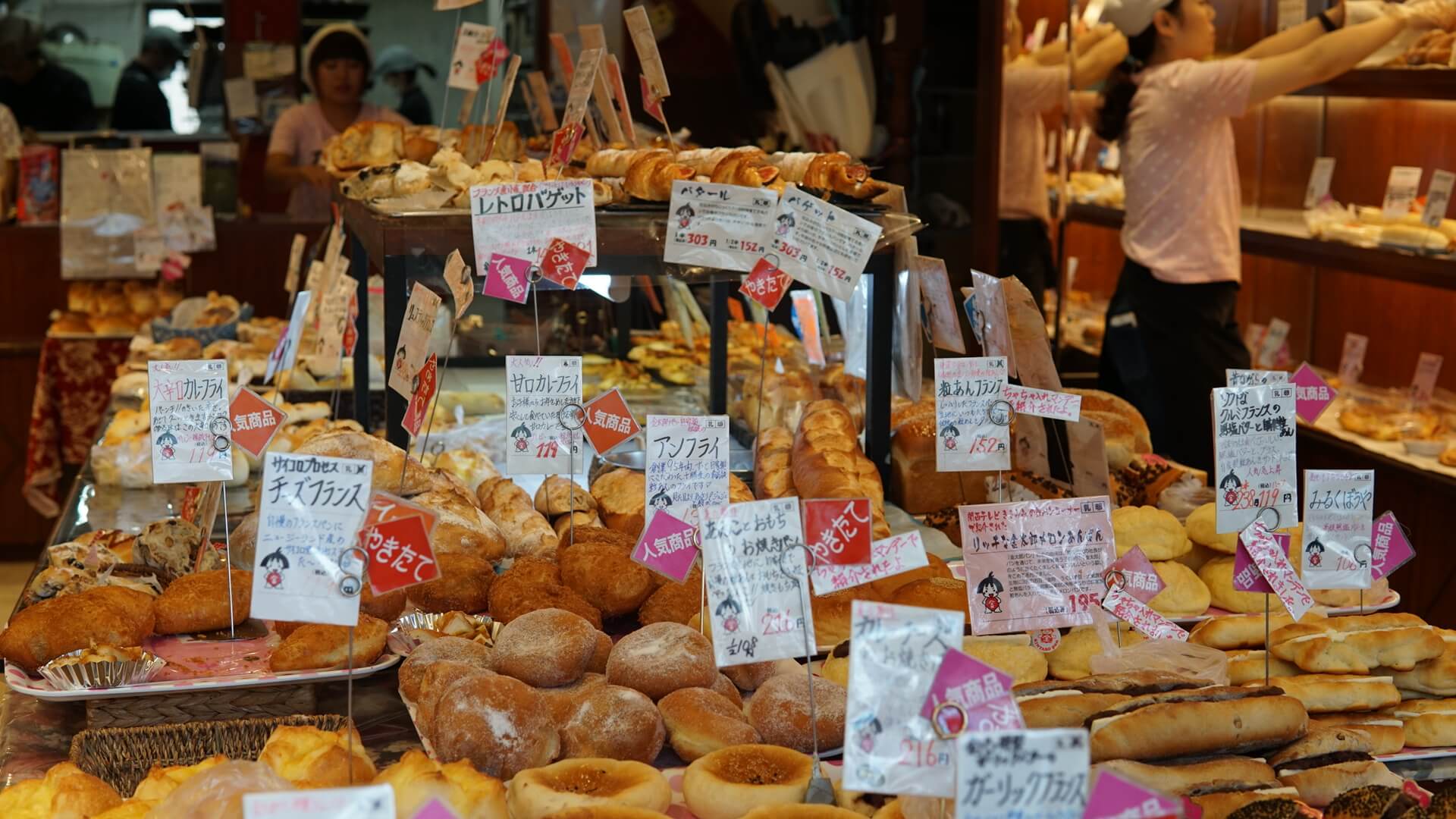 Kintaro Pan has acutally been doing business for an impressive 98 years! They are established professionals when it comes to baked goods.
Because of its long history, Kintaro Pan has been loved by locals for many years and become an indispensable treasure to this shopping street.
The current shopkeeper is called Mr. Imazaki, and he is the third-generation shopkeeper in his family.
From the start, every single shopkeeper has continued to develop new kinds of bread and baked goods to spread new delicacies into the world and attract new customers. That's why there is such a big variety. Thanks to that, you will never get bored, even if you eat one of their goods every day.
The Name Origin of Kintaro Pan
As I mentioned before, "pan" means bread in Japanese. But why exactly did the founder decide to name the shop KINTARO Pan?
Well, Kintaro actually is the name of the protagonist in an old Japanese fairy tale. But what is the relation between this character and bread?
Mr. Imazaki told me that his grandmother named the store Kintaro, because she wished for the children in Fuse to become healthy by eating bread, like the character Kintaro in the fairy tale. Therefore, the store became Kintaro Pan. That also explains their cute little mascot.
Grandmother Kintaro chose the name wisely, as eating Kintaro's delicious goods and being welcomed by the friendly staff, you will definitely find yourself getting cheerful and energized.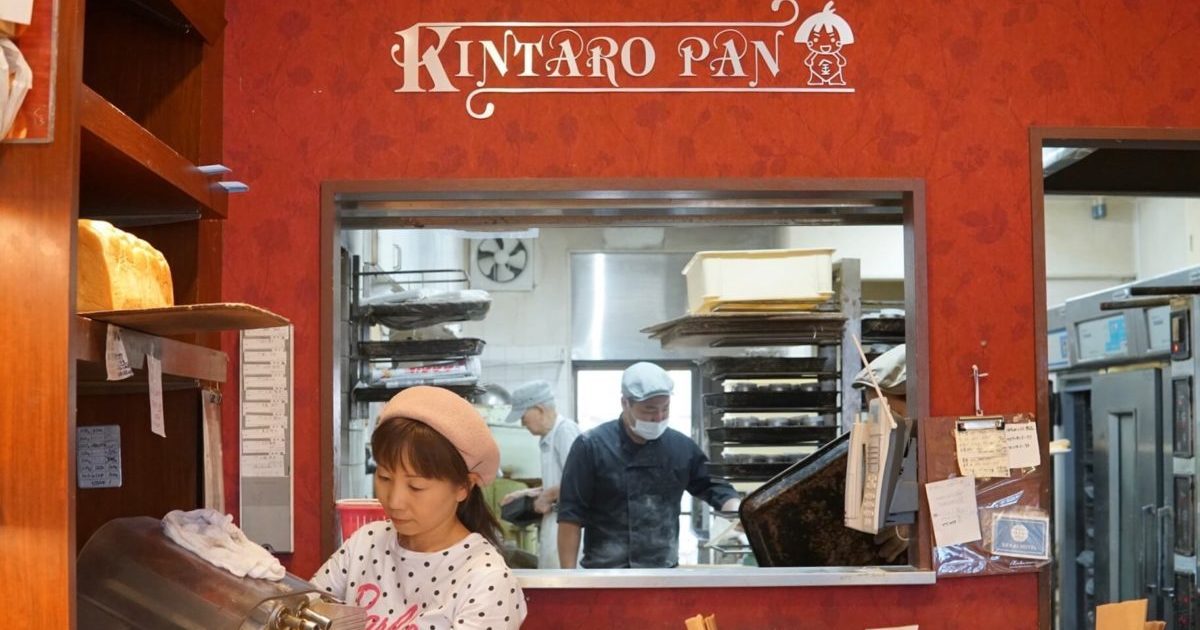 The Beloved Bestseller: Brioche
Brioche is one of the most popular sweet breads in France, but it's also really popular in Japan nowadays and especially in Fuse.
Back when Brioche had not yet been known in Japan, Kintaro Pan created a bread that mimicked its taste and form. To this day, this brioche is a bestseller because it combines a simple taste that uses a lot of butter with an appealing texture.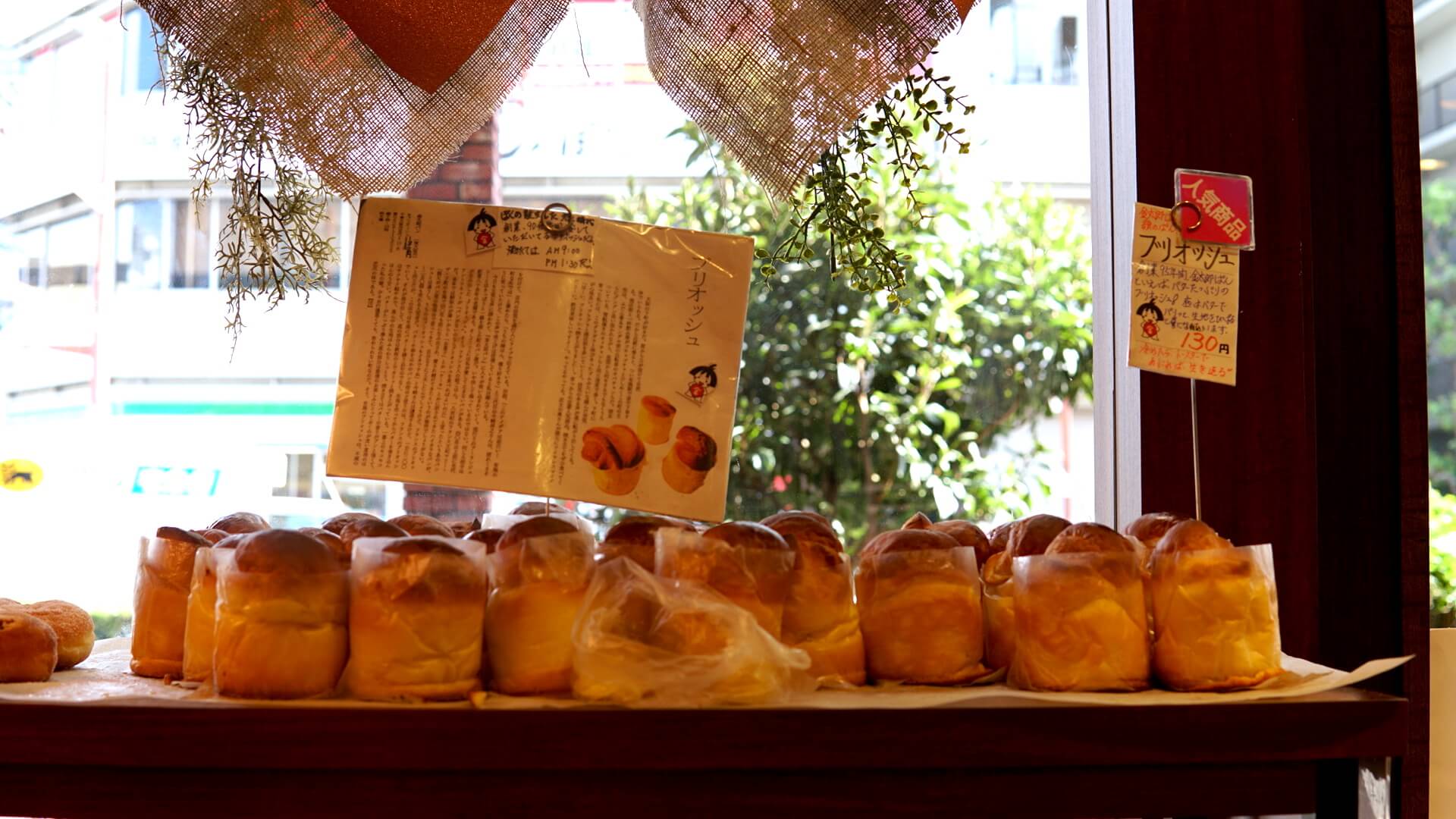 Practical and Mouthwatering
Like many bakeries in Japan, Kintaro Pan doesn't have an eating space, but that is no problem as the baked goods are the perfect size to eat on your way somewhere.
Furthermore, SEKAI HOTEL guests can eat bread from Kintaro Pan in SEKAI HOTEL's cafe freely from 10 a.m. to 11 a.m. every day.
What's better than eating delicious bread during your lunch break? And since all the items cost less than 500 yen, it's an even better deal. Especially if you're considering the marvelous taste.
Japanese bakeries have an amazing quality and especially Kintaro Pan, one of Fuse's many treasures, should not be missed out on.
How about visiting Kintaro Pan and trying as many of their delicacies as possible the next time you come to Fuse?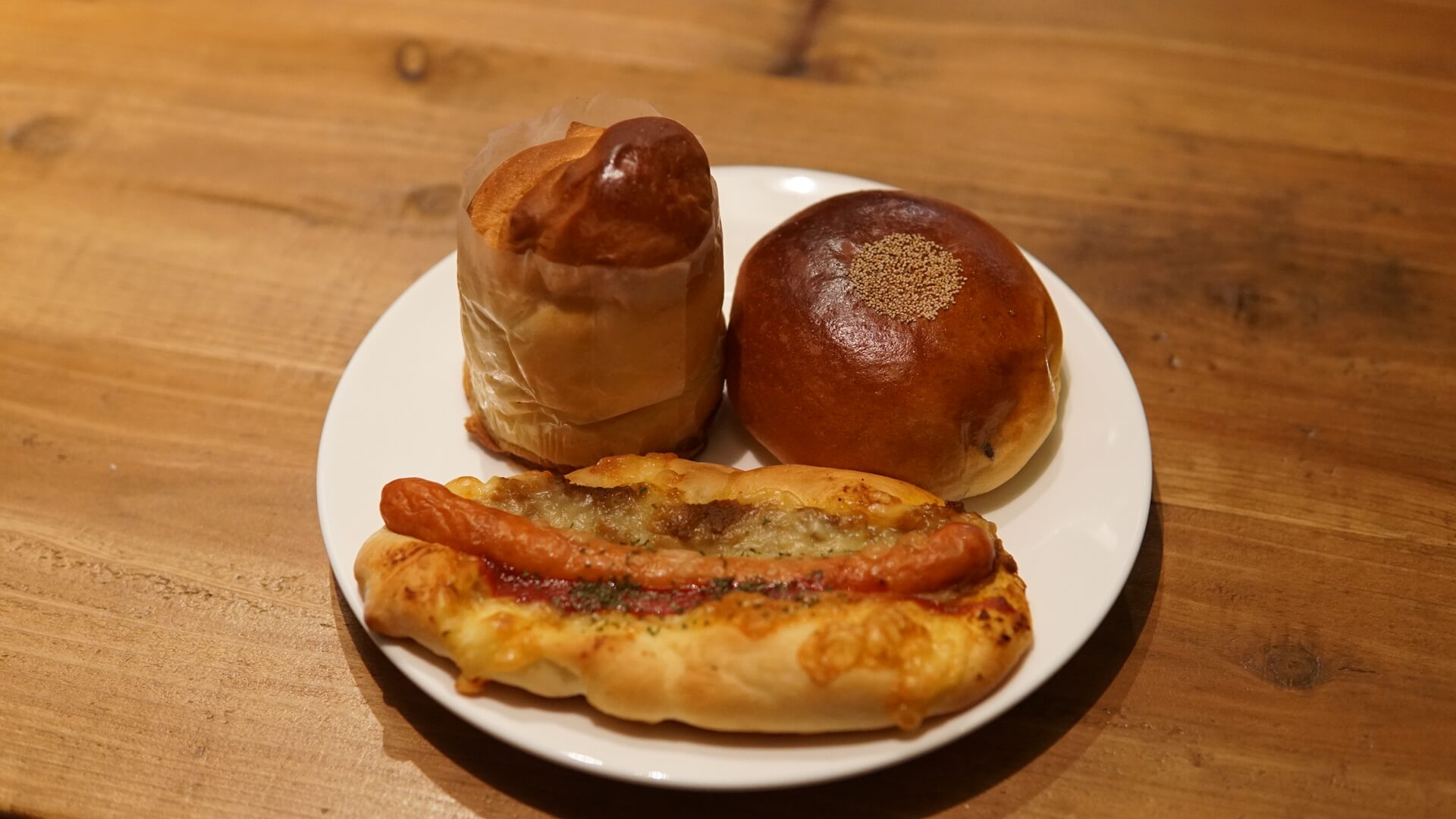 INFORMATION
KINTARO PAN
Address

Higashiosaka-shi Ajiro 1-13-6
TEL

06-6721-3023
Opening hour

7:30-22:00
Regular holiday

Thursday