2021.01.22.Fri
What SEKAI HOTEL Values – to Diverse, Self-Propelled and Tolerant World
SEKAI HOTEL is a little bit different from other normal hotels. The system, operations and guest rooms. Every aspect of SEKAI HOTEL has a great story to tell.
This blog is for everyone who interacts with SEKAI HOTEL whether a person is a guest, a local resident, a partner shop, or even who doesn't know about SEKAI HOTEL.
Let us guide you SEKAI HOTEL's world, in other words, SEKAI.
1. Take Social Distance while Keep Close with Inner Heart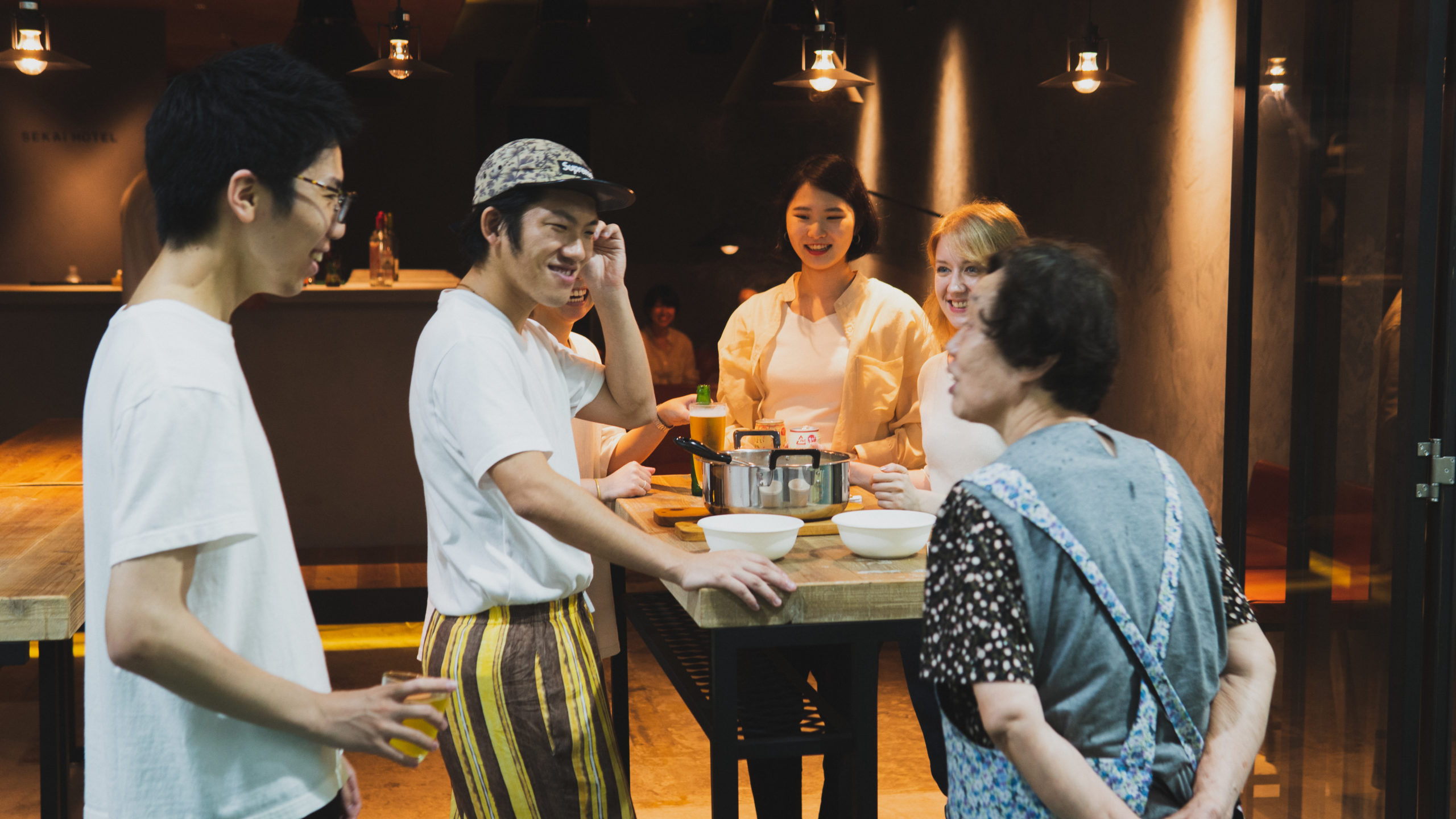 Do you have any heart-warming experience when you interact with someone who you don't know much but act kind for you?
That's the impact what SEKAI HOTEL wants to create and spread.
We want our guests to explore the city and enjoy the "town" as a whole while having them discover various things.
By minimizing the facility as a hotel guest room and partner with beloved local shops by the community, those shops become functions of the hotel.
We think this system allows you to interact with locals more frequently and deeply.
As the initiatives for that purpose, we do
● Have all the guests to go to a local shop loved by locals, such as a public bath as a hotel's "bath" and a coffee shop as a "breakfast venue"
*Every room has shared shower rooms or builtin bathrooms
● Not put TV in the guest rooms in order to ask them to go out to the town as much as possible
● Create as many opportunities as possible to interact with local people through SEKAI HOTEL.
Of course, while keeping social distance.
|
SEKAI HOTEL also wishes that every trip is the best for every guest.
From this value, we make hearing-calls the day before or two days before your stay for all guests who made reservations.
We, SEKAI HOTEL, who are professionals of ORDINARY experience, customize each trip that suits each group with our best offer ORDINARY.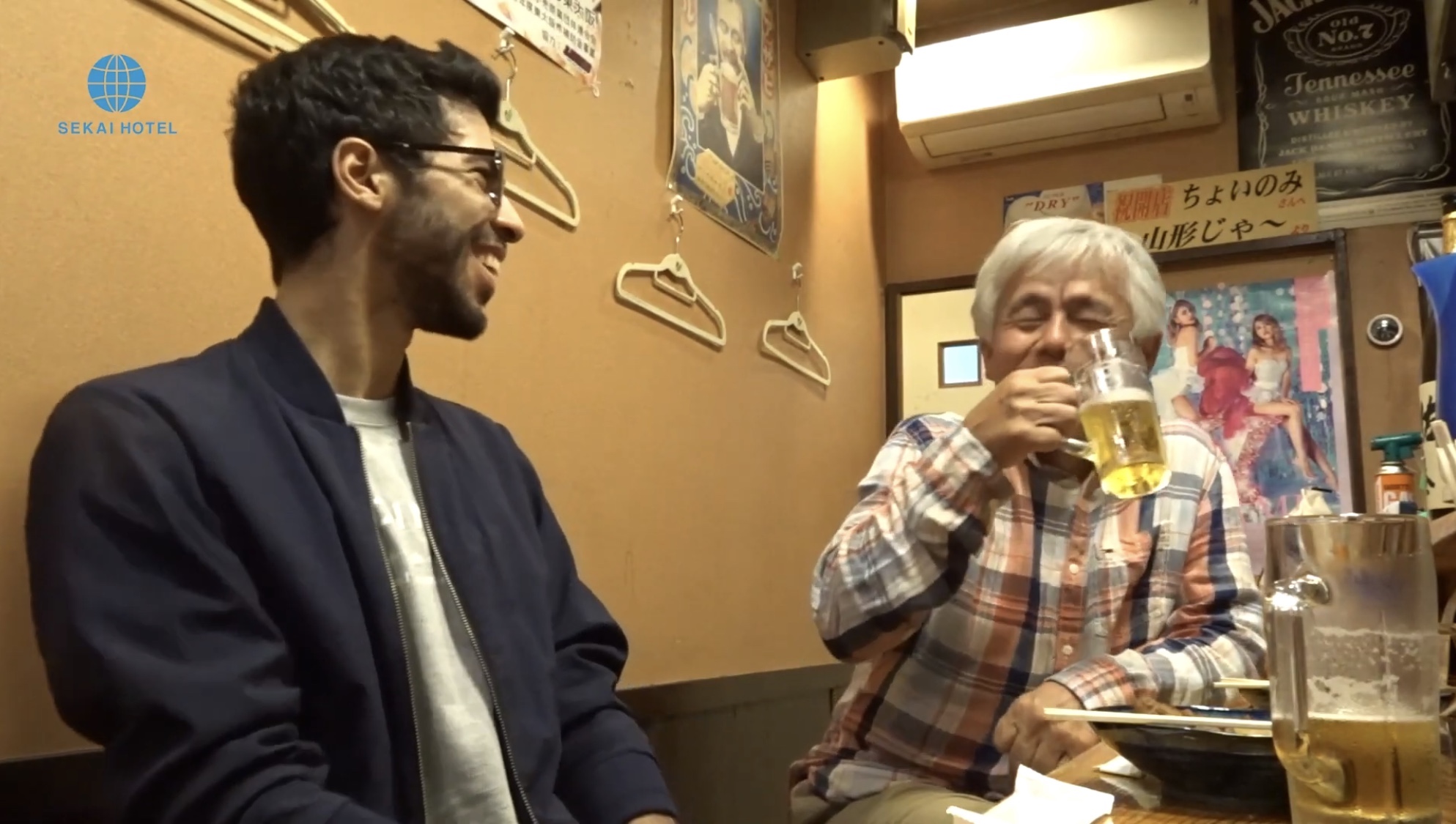 2. Minimal Impact on the Environment
SEKAI HOTEL aims to create a community that will last 100 years or even more.
As part of this, we have prepared a minimum amount of amenities so that we can reduce the number of disposable items as much as possible.
* Toothbrush, towels, slippers available in every room
We also ask our guests to use the toilet paper to the end.
As another consideration,
● Plastic straws for cafe drinks will be abolished as soon as they are out of stock
● No bottled water in the fridge
*If you bring your own bottle, you can refill water at the reception
● If you stay more than 1 night, towels are changed once every 3 days, and linen is not changed in general.
*If you wish, you will be given a new towel at the reception for ¥ 200
In addition, for preventing infections of COVID-19 and other diseases, we use paper cups for toothbrushing.
And the structure of the town and hotel of SEKAI HOTEL also minimizes the impact on the environment.
The reasons are the followings.
● Utilization of vacant houses Renovated and used as hotel rooms
● Think of a local shop that is already loved by locals as a hotel facility
Those factors make it possible to operate the hotel with a minimum and no burden on the area.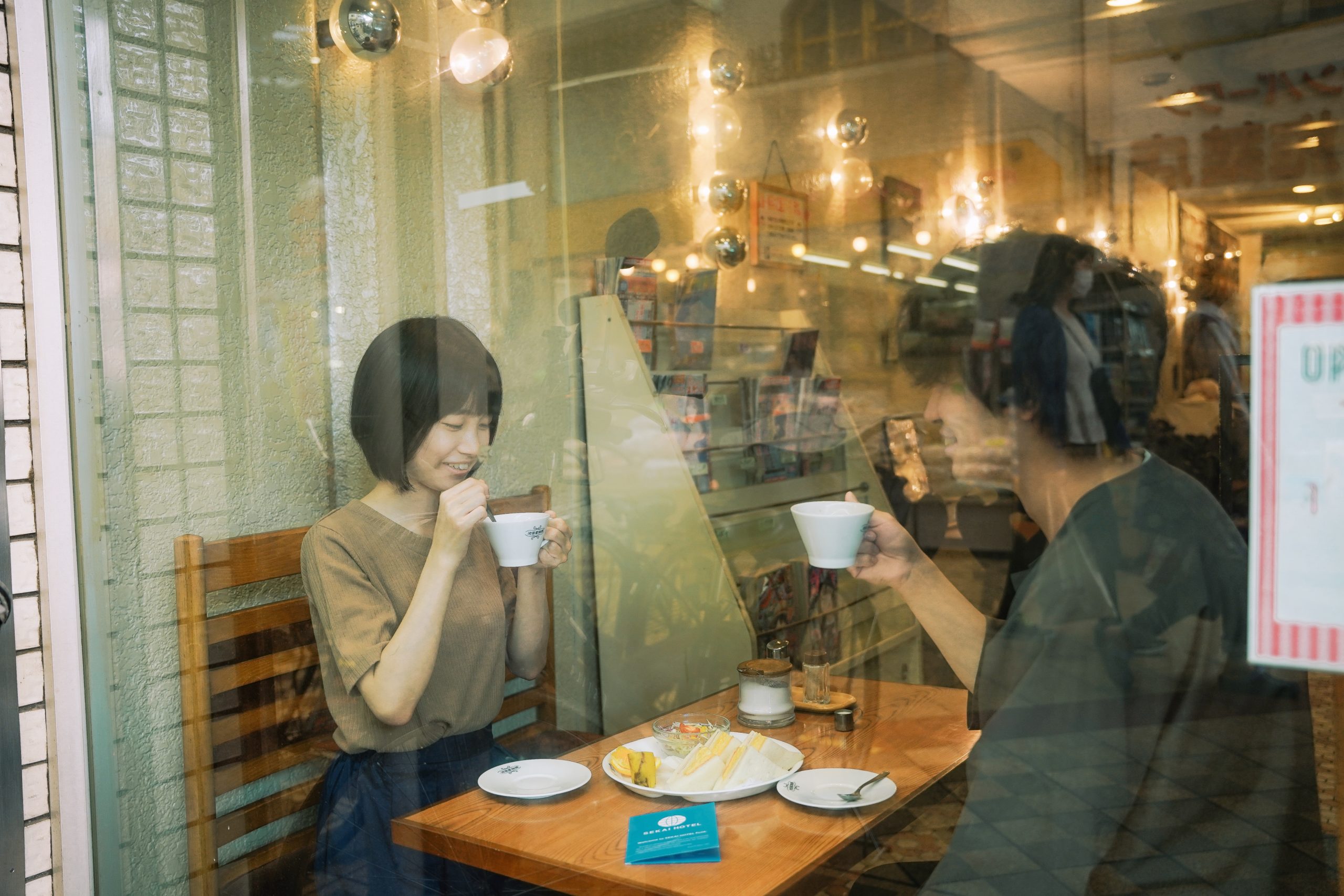 3. Maximize the Impact on Society
We at SEKAI HOTEL, which is supported and operated by the town, working on "Social Good 200" as a way to return to the region and the world.
Guests can contribute something nice just by staying at SEKAI HOTEL.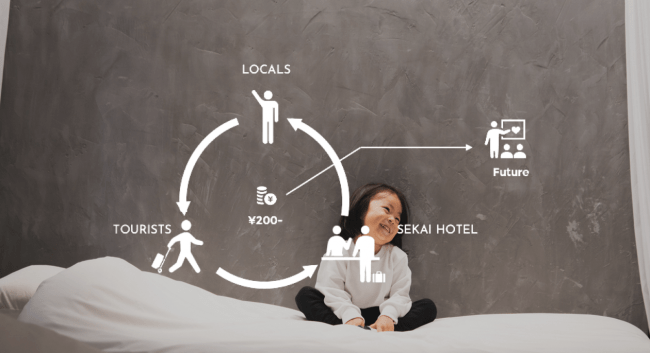 ▼ What is Social Good 200?
At SEKAI HOTEL, 200 yen per night is used for community initiatives or donations to developing countries.
At checkout, you'll be asked to choose one of the following initiatives:
○ As a cost to renovate an unoccupied house into a guest room – To create a new icons of the area
○ As an event operating fee for the free event series "icoima" – To widen the choices of local children
○ As an educational support fund for children in developing countries – To connect to the future of world
Diverse, self-propelled and tolerant.
Why don't you become a member of making such a SEKAI through a small hotel?