2020.11.11.Wed
A day at SEKAI HOTEL-Experience Downtown Osaka and Fuse's Shopping Street's ORDINARY
After 3 months of break, SEKAI HOTEL re-opened in July after putting business on hold due to the CoronaVirus pandemic.
During our break, new SEKAI HOTEL members joined the tea and we discovered many new shops that we are proud to recommend to our guests. Of course, we try to ensure the safety, health and well-being of our guests and staff at all times with preventative measures against the spread of  COVID-19.
Starting with people from the surrounding Kansai area, guests have also slowly returned to our facilities.
For the time being, once it gets safe to travel again we are going to introduce you to some of Fuse's charms that you can enjoy even during these times.
Osaka's Authentic Japanese Local Food
With a length of 1.8 km, Fuse's shopping street is spread around the area's center with train connections using the Kinsetsu Nara line. North of Fuse station, the shopping street flourishes in the evening for nightlife, while the south side is busy during the day. No matter the time, it's a town that is lively and filled with people.
What you shouldn't miss in Fuse is the delicious food!
While exploring the town, you'll come across Osaka's famous Takoyaki ball, crunchy outside and almost melty inside, Japanese Korokke (Croquette) that are beloved by locals or sweet Anpan (bread filled with red bean paste). Don't you want to try everything?
If you are a food lover, you'll never get bored in Fuse!
▼Fuse's Must Eat Foods▼
Niku no Yamajin (Butcher's Shop Yamajin): Japanese Korokke

When it comes to Fuse's shopping street and food, this is THE place!
The hot and creamy Korokke are a snack popular with people of all ages. They never disappoint.
Yamajin's meat cutlet burger will also make you fall in love. With just one bite, you get to taste a crunchy outside and deliciously-juicy minced meat inside. You might get addicted, so be careful.
Hajimari: Yakitori (Chicken Skewers) and Delicious Drinks

SEKAI HOTEL staff's favorite Yakitori Izakaya (Japanese-style bar).
Their fried chicken skin is a must-try. By the way, this snack is slowly prepared over the course of a whole week, which is the reason why it tastes so good!
The rest of the menu also consists of delicious dishes only. On top of that, their cheerful staff will immediately brighten your day with their big smiles.
Kitchen Friend Rei: Karaage (Japanese Fried Chicken) and Delicious Side Dishes

Kitchen Friend Rei opened just a year ago but is already drawing a big amount of customers every day. They always have a mouthwatering smell and steaming-hot side dishes to offer.
The shop is also known for their crispy and juicy karaage. If you ask, the owner will even give you the freshly-fried ones. So nice.
It's a shop that's overflowing with gentleness, in its people and food.
Miyara Tako Honpo: Tamasen and Takoyaki

SEKAI HOTEL's neighbor, this shop mainly sells Takoyaki. That's however not the only thing they have to offer. They also sell Tamasen.
Tenkasu (Tempura scraps) and sunny-side-up egg on a shrimp rice-cracker is what makes up Tamasen. It's a really nostalgic snack for Japanese people, as Tamasen is popular with kids and often sold at festivals.
Minna no Yakitori: Japanese Yakitori

Right next to Mandai Supermarket is a Yakitori shop. The chef who used to work at a Wagashi (Traditional Japanese Confectionery) Shop prepares Yakitori with a unique taste. </p<>
Their staple food is the chicken and scallion skewer but they offer a variety of different Yakitori, so make sure to try them all.
Ikedaya Coffee/Cafe Plaire
Kintaro Pan
Kintaro Pan ~A Japanese Bakery Beloved by Locals for 98 Years~
Shofukudo
Marukosuisan
Mitsuya Kamaboko Honten
Seafood Italian mateli
Timeslip Into a Retro Japanese Downtown
Fuse's shopping street with its nostalgic atmosphere of the Showa-era.
A retro feeling and an abundance of kindness that overflows from all relationships. This is something you can only experience in Fuse.
▼Nostalgic, Retro Spots in Fuse▼
Ikedaya Coffee

Traditional Public Bath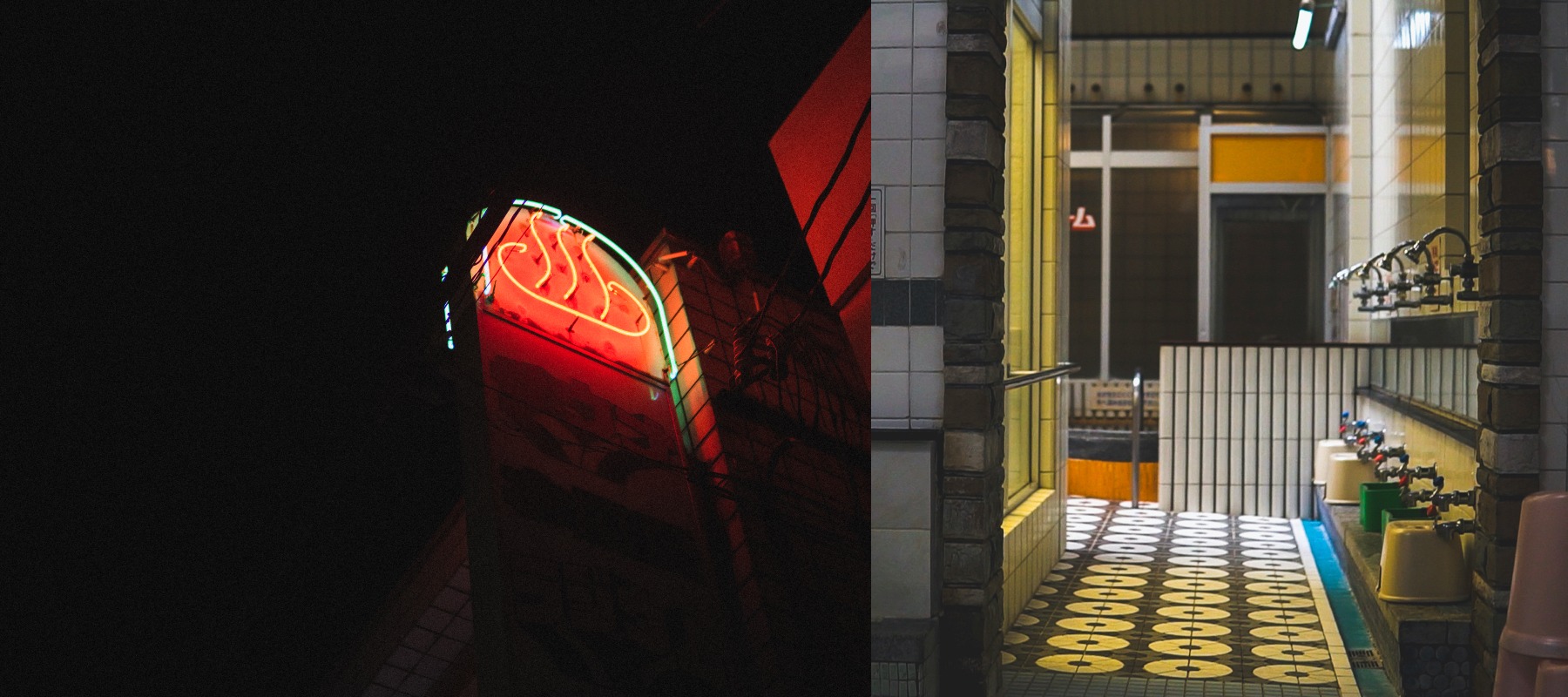 Shofukudo (Traditional Japanese Confectionary)

Shigemi (Osaka-style Okonomiyaki)

Feeling like a Local on your First Visit
The relationships that were built in this shopping street feel nostalgic in a way, even to people who come here for the first time. You can feel a kindness of the old times that warms your heart.
Just walking around the town, you can experience how close the people of Fuse are.
Something that might be really peculiar to foreigners but is actually what makes Fuse so unique is that people love giving things to strangers or helping their neighbors out. They don't expect anything in return, they just want to make someone's day. It might take some time to get used to, but if you're lucky you'll get to experience this special Fuse culture.
It might feel a little awkward at first, but you'll soon get used to the frank yet kind and open attitude of the people of Fuse. Encounters with locals are what make a trip special and memorable.
▼Deep and Unique Places in Fuse ▼
Oonishi Sake Shop

Choinomi: Japanese-style Izakaya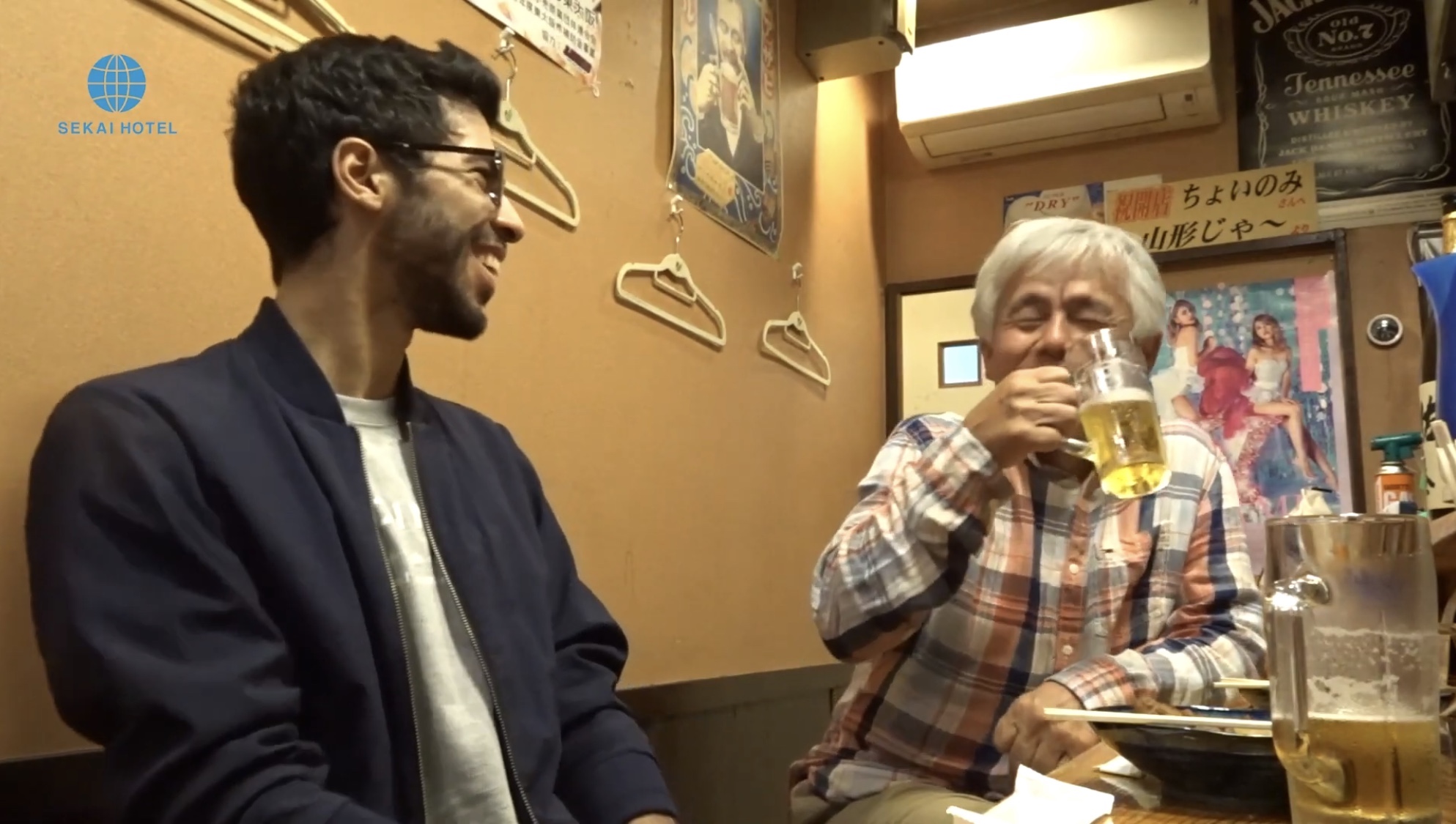 Marukosuisan: Osaka's Famous Takoyaki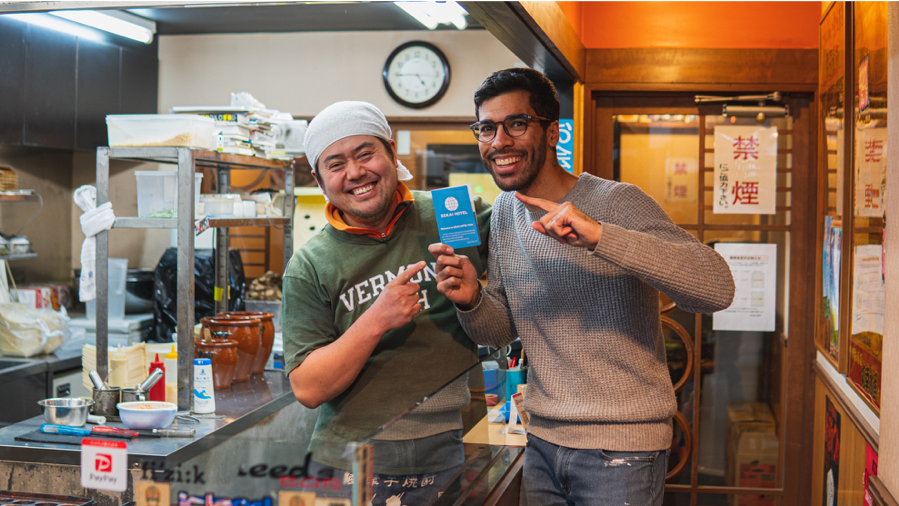 Mitsuya Kamaboko: Japanese Fishcakes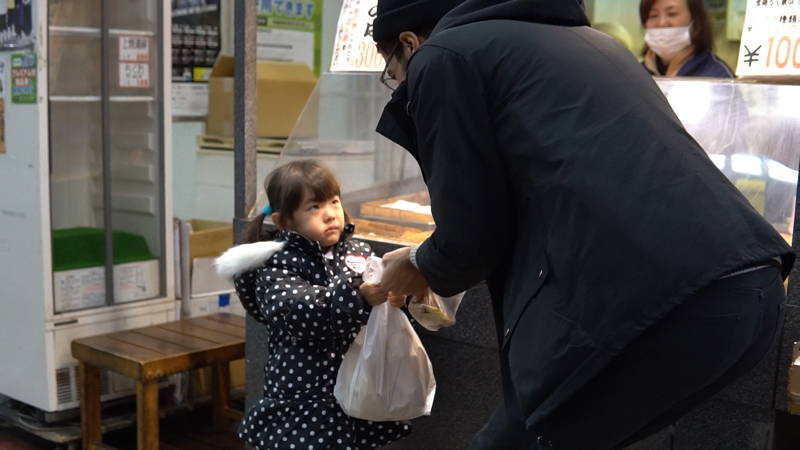 In the town that lies between Osaka city and Higashi Osaka city: Fuse and its shopping street you will be treated like a regular and get to experience ORDINARY Japanese life. Our SEKAI PASS will help you dive deep into Japanese local life.
It's just a small piece of paper, but SEKAI PASS enables you to fully experience the Fuse shopping street.
It's still difficult to judge the current situation, but we are trying our best to take measures against the spread of COVID 19 and to ensure our guests' safety.
We hope for our guests to experience the elegance and fun of everyday life in Fuse.
We will keep posting updates on this blog, Twitter, Instagram and Facebook, so make sure to check it out!
Twitter:https://twitter.com/sekaihotel_fus
Instagram:https://www.instagram.com/sekaihotel/?hl=ja
Facebook:https://www.facebook.com