2020.03.20.Fri
The Time to Evoke Local Spirit of Fuse – Toka Ebisu Festival
Even though Japan is a very small country,  there are a lot of regional traditions and unique festivals. One of them is Toka Ebisu Festival. Toka Ebisu (十日戎) is the most important yearly event for the people of "merchant town", another name for Osaka.
Ebisu (戎) is one of the Gods of Fortune (七福神) and he is the symbol of wealth. Ebisu is believed to enrich the amount of fishery and harvesting as well as business. Especially in the Kansai region, where Osaka is located, the belief of Ebisu is deeply rooted. Kansai people often call him Ebessan (えべっさん) in a friendly way. Toka Ebisu is a festival to worship the God Ebisu and pray for the fortune of the new year. It takes place from 9th to 11th of January every year.
Let's have a look at Fuse's Ebessan! After you walk through the torii gate, you will see Japan's biggest Ebessan statue on the left.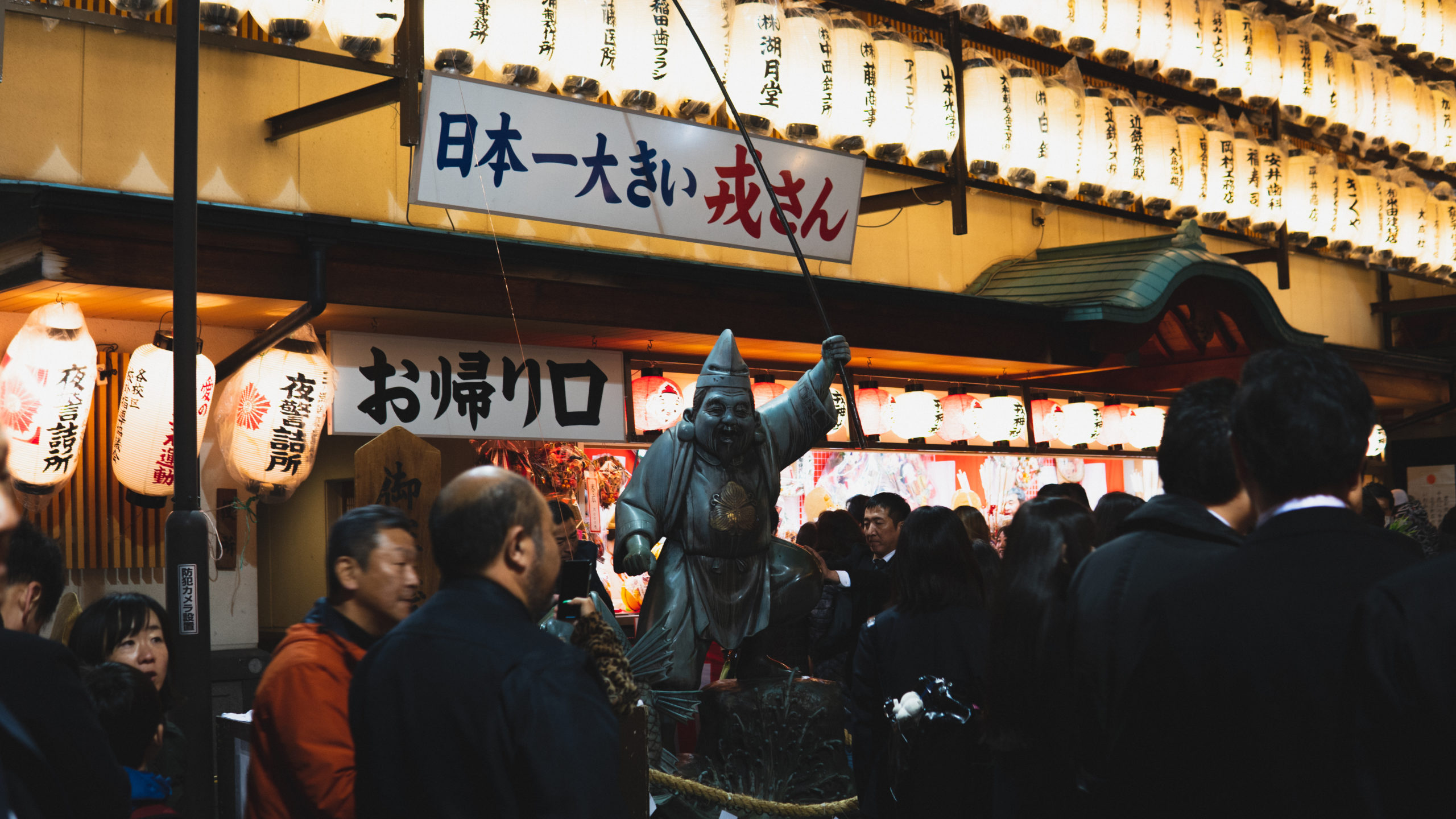 Many people from the area pat the statue. It is said that if you touch Ebessan, you will be blessed with good luck or the body part where you pat the statue will get better. I get in the queue and see people pat Ebessan with something – it is a fish-shaped hand towel.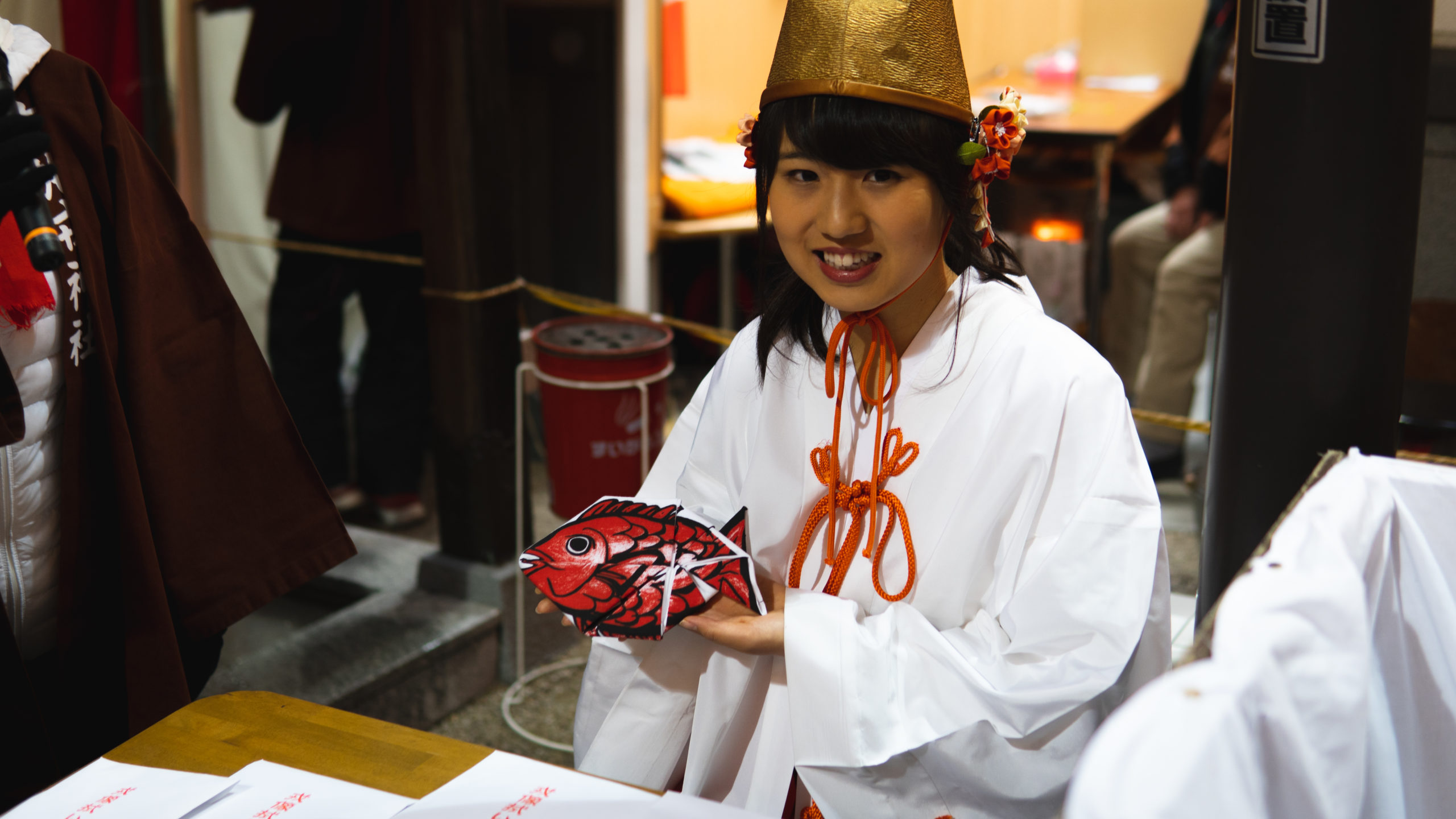 Red sea bream is commonly eaten at celebrations and is a symbol of fortune. If you pat Ebessan with this fish-shaped hand towel, you will get more fortune. This tradition only exists in Fuse.
Patting Ebessan is not the only thing to do at Toka Ebisu Festival. Street food is another must-try during the festival. There are many food stalls outside of the Shrine. It is fun to browse and stroll around.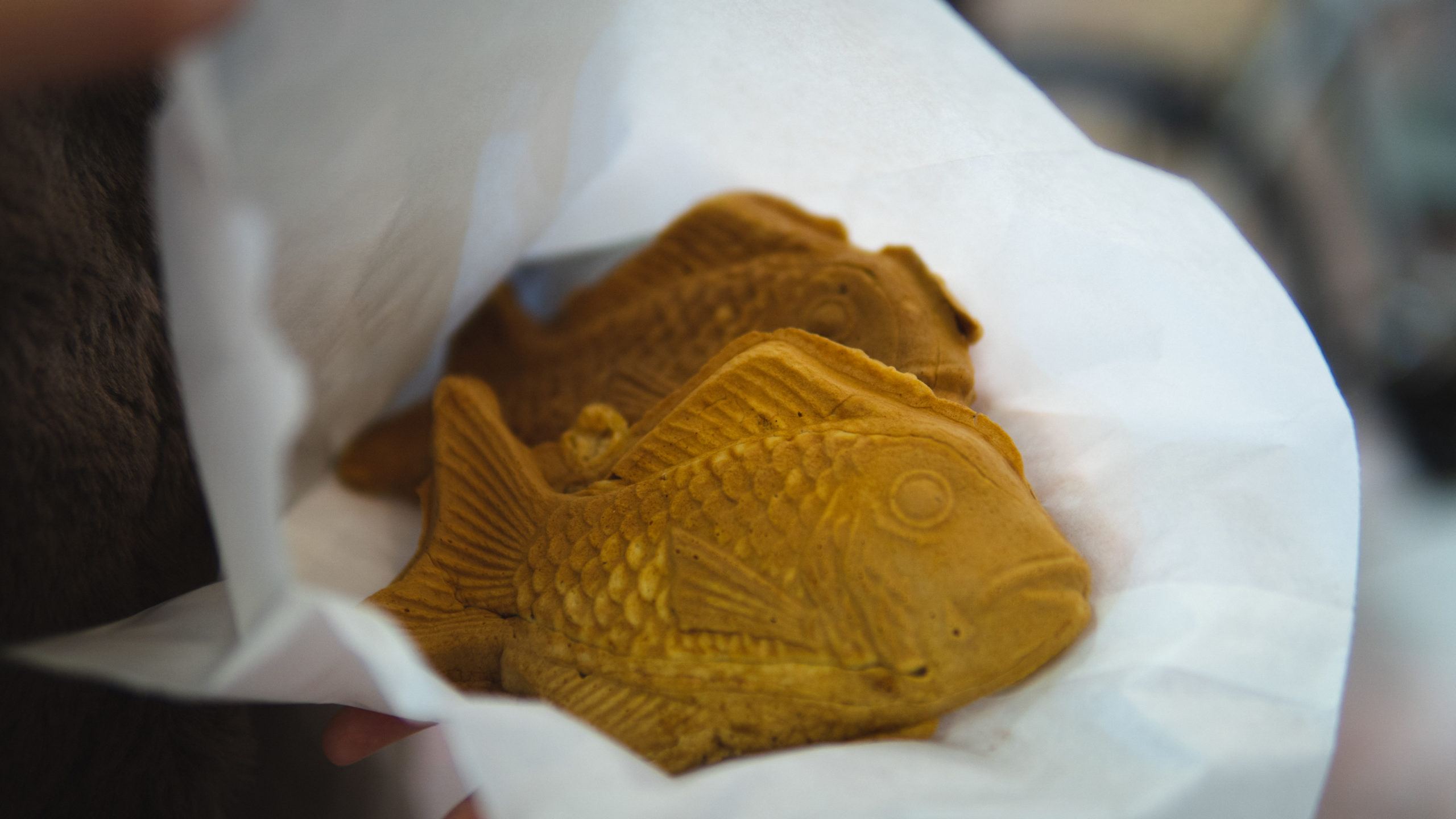 I chose this fish-shaped pancake with red beans – Taiyaki  (タイ焼き). It is fluffy and filled with sweet red beans. If you have a sweet tooth, Taiyaki is worth a try.
The grilled corn also catches my eye. I think I still have enough space in my stomach to enjoy this one as well. There are plenty of options for you to satisfy your hunger.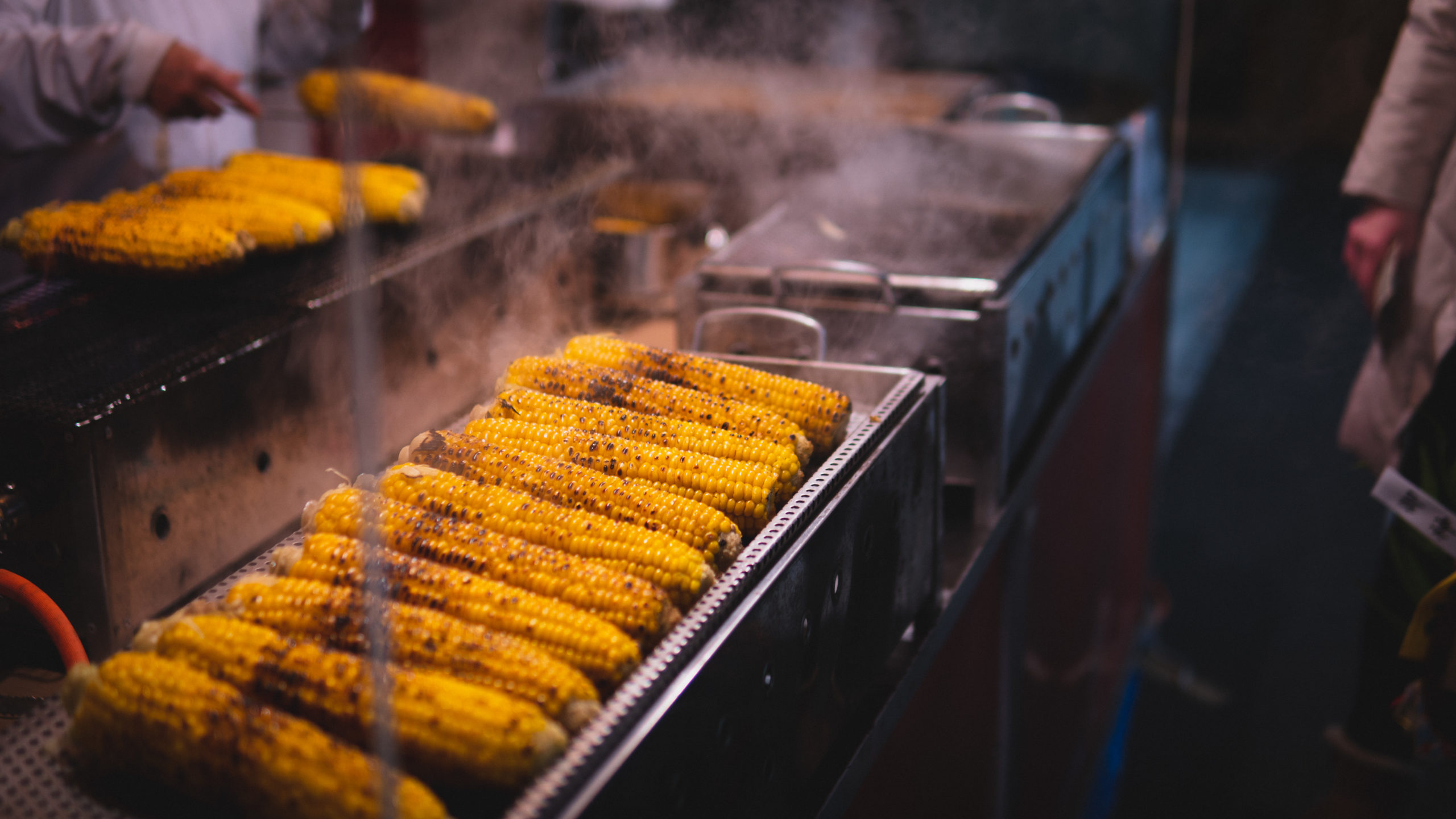 If you are planning to come to Fuse, Osaka in the new year, you cannot miss this opportunity to touch the spirit of Fuse.